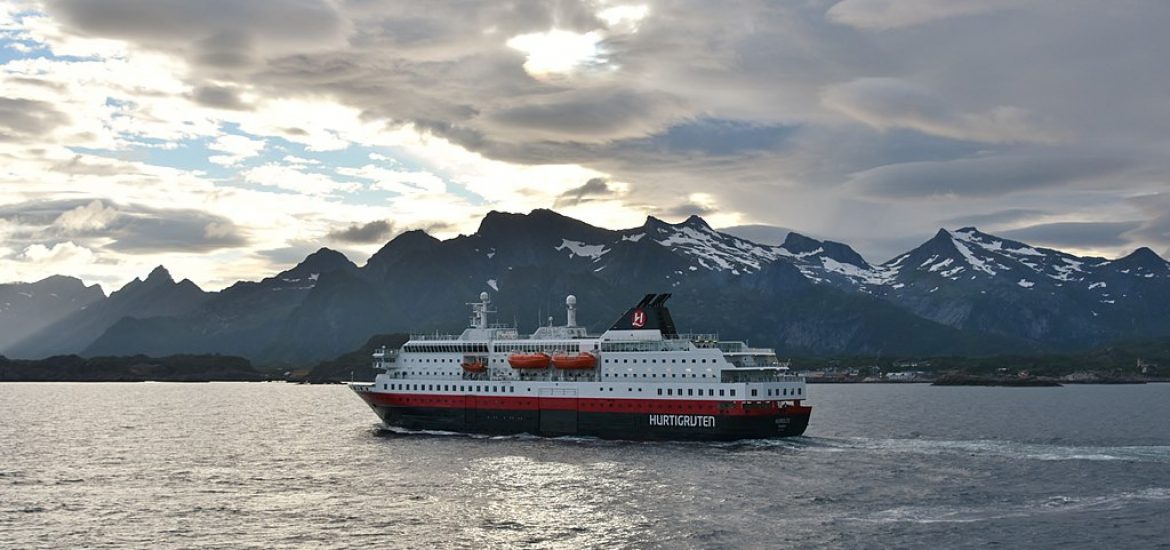 Discarded pieces of fish will be used to power Norwegian cruise ships with liquefied biogas (LBG) in an initiative to use renewable energy to power the giant ships, according to the cruise giant Hurtigruten.
Fish parts cast aside by the food industry and mixed with organic waste would be used to generate biogas, which would then be liquefied on the ships run by Hurtigruten, the firm said.
Ocean-going cruisers rely on fuels that are more polluting than petrol used by road transport, emitting high levels of sulphur and other contaminants. 
Hurtigruten said it expected to invest more than US$850 million in building the world's greenest cruise liners in the aim of becoming completely emission-free.
The firm operates 17 ships, and by 2021 aims to have converted at least six of its vessels to use biogas, liquefied natural gas (LNG), which is cleaner than many alternatives, and large battery packs filled by renewable energy.
The firm said it would be replacing diesel propulsion with large battery packs and LNG and LBG engines.
Biogas would reduce pollutants and greenhouse emissions, Hurtigruten said.
The firm's chief executive Daniel Skjeldam said: "What other[s] see as a problem, we see as a resource and a solution. By introducing biogas as fuel for cruise ships, Hurtigruten will be the first cruise company to power ships with [fossil]-free fuel.
"While competitors are running on cheap, polluting heavy fuel oil, our ships will literally be powered by nature. Biogas is the greenest fuel in shipping, and will be a huge advantage for the environment. We would love other cruise companies to follow."
The 125-year-old firm, which is also banning single-use plastics on board its boats, operates cruises in the highly sensitive Arctic and Antarctic. 
Biogas can be generated from most forms of organic waste by boosting the decomposition process and capturing methane. Organic waste is often disposed of in landfill, where it contributes to emissions as it rots.
Large ships often use heavy fuel oil, which is cheap but would be banned on land because of the heavy pollution it causes.  
Emissions from the world's largest cruise liners have been estimated as creating the equivalent of 1 million cars on the road.
Building batteries powerful enough to last an entire voyage has also held back the introduction of power storage.
Next year is due to see the launch of the MS Roald Amundsen, the world's first battery-hybrid powered cruise ship. The near-silent vessel is claimed to avoid disturbing wildlife.
The Lofoten islands from a Hurtigruten voyage. Picture credit: Wikimedia 
Related