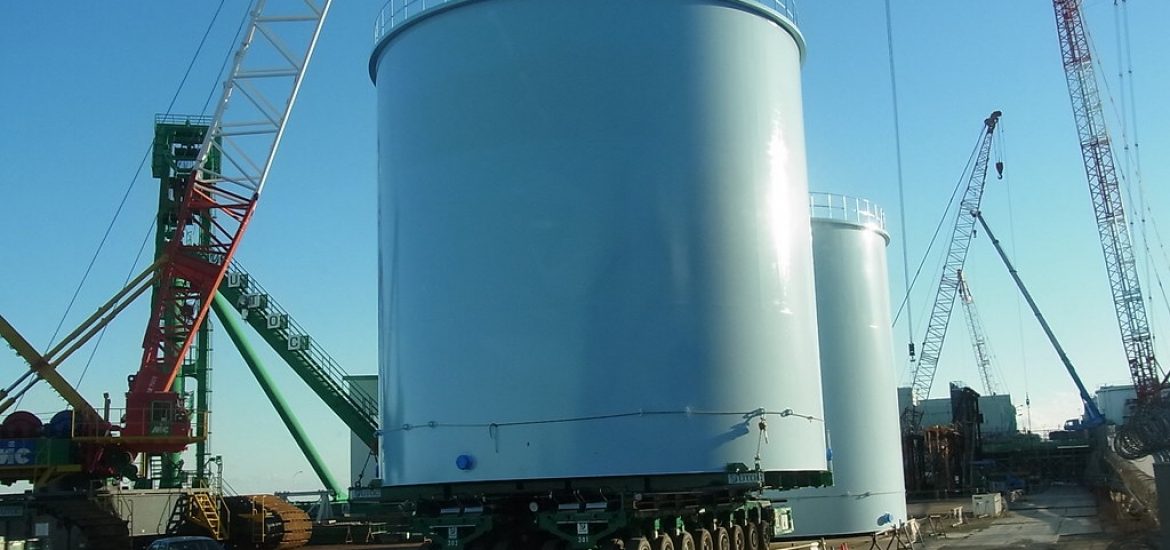 Japan has told foreign embassies that it plans to release radioactive water from the closed Fukushima nuclear power plant into the ocean but says it will not cause environmental damage.
The Japanese Foreign Ministry said more than 1 million tonnes of water, which contains 62 radioactive elements, that had been treated and kept in tanks at the devastated power station would be expected to be dumped at sea because storage space was running out.
A panel appointed by the economy and industry ministry to advise Japan on the issue recommended releasing the water into the ocean.
Fukushima's operator, Tokyo Electric (Tepco), has collected nearly 1.2 million tonnes of radioactive water from the cooling pipes used to keep fuel cores from melting since the power station was crippled by the 2011 earthquake and tsunami.
Tepco pumps contaminated water from the site and stores it in huge tanks. It has removed 1.17 million tonnes since the accident. Tepco estimates that by 2022 it will have run out of space for further storage.
To prevent the groundwater reaching the Fukushima site, which was flooded by the 2011 earthquake, the Japanese authorities built an underground "ice wall" of frozen earth. This has been only partially effective.
Dumping into the Pacific Ocean and evaporating were "feasible methods", the Japanese authorities said. It added that pumping the water out to sea could be carried out "with certainty" and radiation levels would be easier to monitor, Japan said.
"Compared to evaporation, ocean release can be done more securely," the committee reported. It said it was common practice around the world where nuclear power stations operating under normal conditions regularly released water containing tritium at sea.
It has said human health risks would be "significantly" small as the water would be dumped over a year at between one-1,600 to 40,000th of the radiation that occurs naturally.
The filtration process is due to remove all the radioactive elements apart from the isotope tritium, which is regularly released diluted at sea from nuclear power stations around the world.
Tritium is an isotope of hydrogen which is more difficult to separate from water.
Trace samples of dangerous radioactive substances, like strontium-90 and iodine-129, have also been found in the water.
Observers say diluting the water in the ocean is the best option available and the radiation would be harmless to humans. But it is opposed by the fishing sector, and North and South Korea, who fear their waters could be contaminated.
The Japanese fishing sector has been devastated by the 2011 disaster.
Fukushima. Picture credit: Flickr
Related