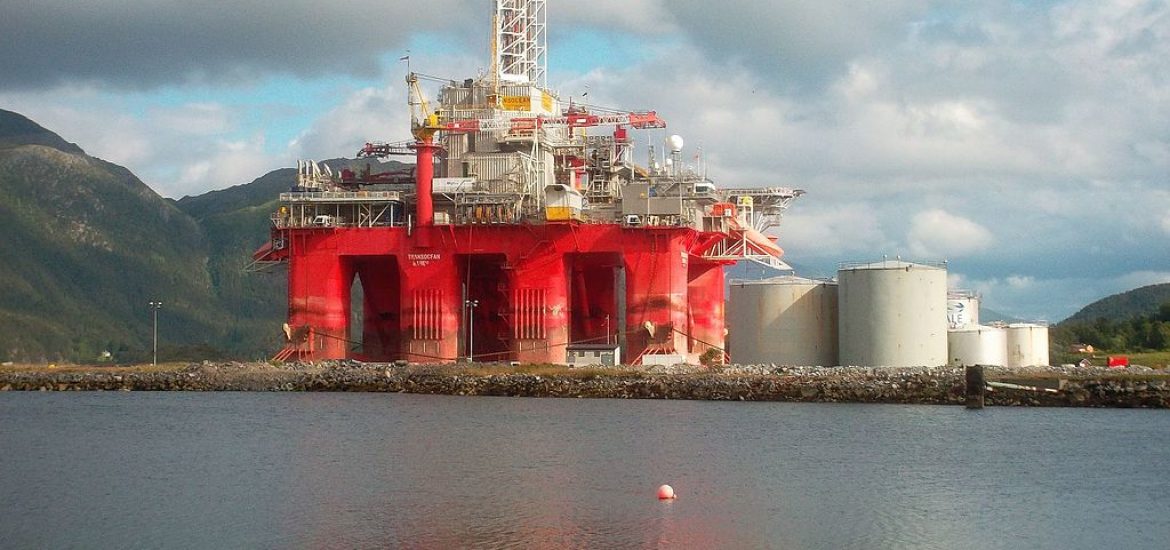 A representative of the fossil-fuel sector says North Sea oil firms are "not the enemy" in the fight against climate change.
Deirdre Michie, CEO of Oil and Gas UK (OGUK), said industry chiefs were not the problem and could help the UK reach net zero greenhouse emissions by 2050 and Scotland in 2045.
The UK's North Sea territory is estimated to still contain up to 20 billion barrels of oil.
Michie said closing North Sea fields would boost dependence on imports but not reduce global emissions.
"We can help design the diverse energy system we need for the future, and through our knowledge and experience can be a central part of developing some of the technology needed to mitigate carbon from other heavy emitting industries through for example, carbon capture usage and storage," she said. 
"It is not in anyone's interests to portray the industry as the baddies when it can and needs to be a key partner to the UK's net zero future," Michie told the media.
"Prematurely shutting down the North Sea would only increase our reliance on imports and jeopardise the benefits of an industry anchored here. 
"With £350 billion paid in production taxes alone, hundreds of thousands of skilled jobs and a world-class supply chain renowned for cutting-edge solutions, this is an industry with a critical role to play in supporting the transitioning economy."
Michie said the oil and gas sector's would pledge to meet demand from domestic resources while attempting to cut emissions. She cited the Acorn project which aims to capture carbon dioxide for storage at spent oilfield off the coast at Peterhead in northeast Scotland.
She said the large-scale use of hydrogen as a low-carbon fuel could play a significant role in heating and transport.
The authorities are under increasing pressure to restrict operations in the North Sea. 
Greenpeace staged a 12-day protest when campaigners boarded the Transocean rig in the Cromarty Firth, which was heading for the Vorlich oil field east of Aberdeen. 
The environmental group called on the operator, BP, to stop drilling for new wells.
Greenpeace had sent for its 949-tonne icebreaker, the Arctic Sunrise, but BP took out an injunction to prevent it heading further north than Sunderland.
Extinction Rebellion said it planned to bring parts of London to a standstill again this year with coordinated protests and encourage similar disruption in other European capitals.
The Transocean Barents in Norway. Picture credit: Wikimedia 
Related