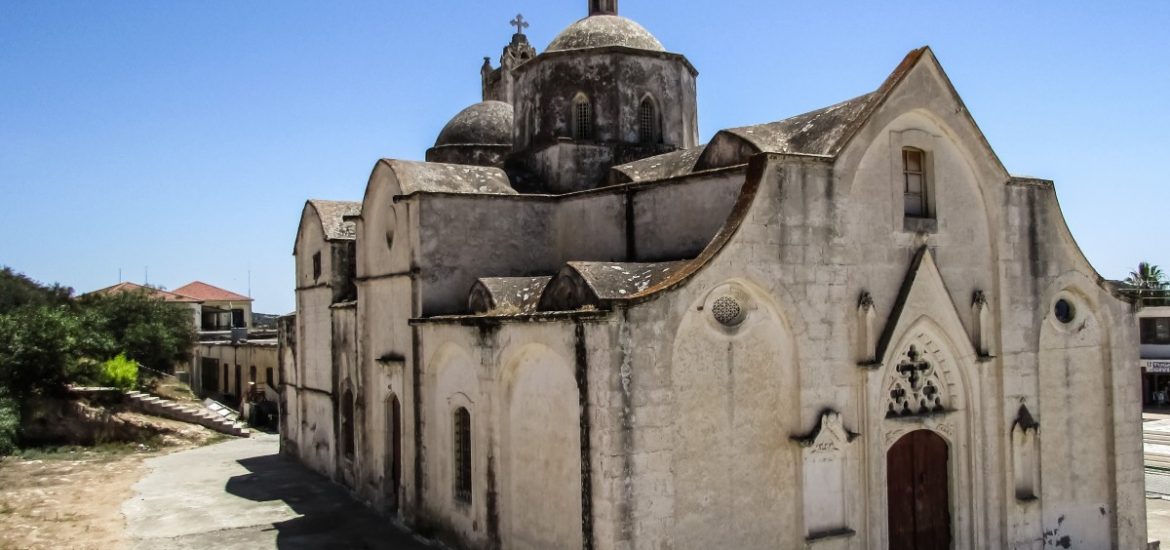 A second Turkish drillship has dropped anchor off the northeast of the Karpasia panhandle (pictured) of Cyprus, triggering condemnation from the European Union.
"Turkey's declared intention to illegally conduct a new drilling operation northeast of Cyprus is of grave concern," said the EU's foreign affairs department. 
The move was "a further unacceptable escalation which violates the sovereignty of Cyprus", its statement added. 
Turkey said its actions abide by international law and that it is drilling inside its continental shelf.
Turkey opposes unilateral exploration activities by Cyprus and says Turkish Cypriots have rights to a share of the island's offshore resources.
Turkish Energy Minister Fatih Donmez said, according to the Anadolu agency, that the 230-metre Yavuz would start drilling within a week.  
The Cypriot presidency accused Turkey of a "grave violation". 
"This planned second drilling … is an escalation by Turkey of its repeated violations of Cyprus's sovereign rights based on the UN Law of the Sea and international law, and is a most serious violation of the sovereignty of the Republic of Cyprus," the republic's presidential office said.
Cyprus has said only a resumption of peace talks aimed at reaching a settlement between the Turkish-held north and the Republic of Cyprus can resolve the dispute.
The other Turkish vessel, the Fatih, is anchored around 37 nautical miles off the western coast inside Cyprus' exclusive economic zone (EEZ).  
Cyprus has issued arrest warrants for Fatih's crew and its financial backers, accusing the ship of breaching Cypriot sovereign territory.
Ankara says blocks 1, 4, 5, 6 and 7 inside the EEZ lie within Turkey's continental shelf. Turkey in February last year blocked exploration by Italy's Eni in block 3.
Turkey does not recognise the Republic of Cyprus, nor therefore the latter's jurisdiction over its EEZ.
In December 2017, Turkish President Recep Tayyip Erdogan said he wanted to renegotiate an early 20th-century treaty marking the maritime boundaries of Turkey and Cyprus. 
Cyprus rejects Turkey's territorial claims, saying Ankara would not accept any international dispute settlement mechanism where its claims could be put to the test.
"There is a real danger of a Turkish confrontation with international drillships," John Roberts, an energy specialist at the Atlantic Council, said. "The Turkish government does not recognise the government of Cyprus in the way the rest of the world does and that means it does not recognise the Republic of Cyprus has an exclusive economic zone. If it pursues this argument to its logical end, it will use force to keep uninvited visitors at bay, which would put it at odds not only with the EU but partners in Nato."
An isolated monastery in the Karpasia panhandle in northern Cyprus. Picture credit: PXHere
Related