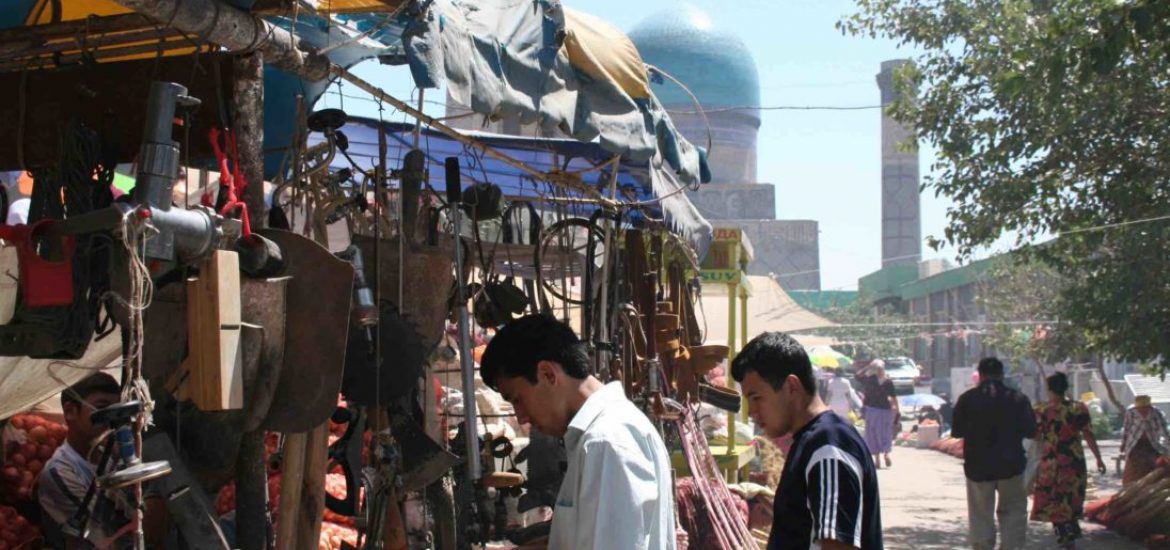 Uzbekistan and Russia are this month due to sign several commercial deals and start construction of the first Uzbek nuclear power station, according to the state-controlled media.
The new Uzbek ambassador to Russia, Botirjon Asadov, met President Vladimir Putin this week, who pledged to boost energy ties between the two former Soviet allies.
"Uzbekistan is a strategic partner and an ally of Russia. Bilateral ties are deepening in all key areas: political, trade, economic, military and technical, cultural and humanitarian. I hope that during the state visit to Tashkent next week, we will have detailed negotiations with President Shavkat Mirziyoyev, and will sign numerous joint intergovernmental and commercial documents."
Putin said he would oversee the launch of construction at the plant to be built by Russia's state-run nuclear agency, Rosatom.
The site chosen is reportedly Lake Tudakul between Navoi and Bukhara.
Alexander Merten, president of Rusatom International Network, told the International Atomic Energy Agency (IAEA): "It is expected that the launch ceremony of the project will be held on October 19, the guaranteed operation of the power unit is designed for 60 years with the possibility of extension for 20 years. The station's capacity will be one-fifth of the total electricity generated in the country."
The deputy director of the Institute of Nuclear Physics at the Academy of Sciences of Uzbekistan, Ilham Sadykov, said three or four potential sites were being studied near Lake Tudakul with studies being conducted to find the best soil and more than 50 wells being drilled. 
Two VVER-1200 generators are planned with commissioning scheduled for 2028.
The nuclear power station is projected to save 3.7 billion cubic metres of natural gas per year. When exported, this gas would generate about US$550-600 million per year for Tashkent coffers, according to the heavily controlled media in the repressive Central Asian state.
The volume of carbon monoxide generated from the combustion of natural gas would be reduced by 3 million tonnes per year, it was claimed.
Russia is one of Tashkent's leading trading partners, with Uzbekistan in fourth place in terms of commodity turnover with Russia among the former-Soviet Commonwealth of Independent States (CIS). Last year it amounted to US$3.6 billion and increased by 33.9 per cent.
In January and February trade turnover rose by 50.2 per cent to almost US$600 million. 
Russia's exports expanded by 59.7 per cent and imports by 28.1 per cent while total investment from Russia was above US$8.5 billion.
Uzbekistan's economy is deeply tied to that of Russia. Picture credit: Energy Reporters 
Related