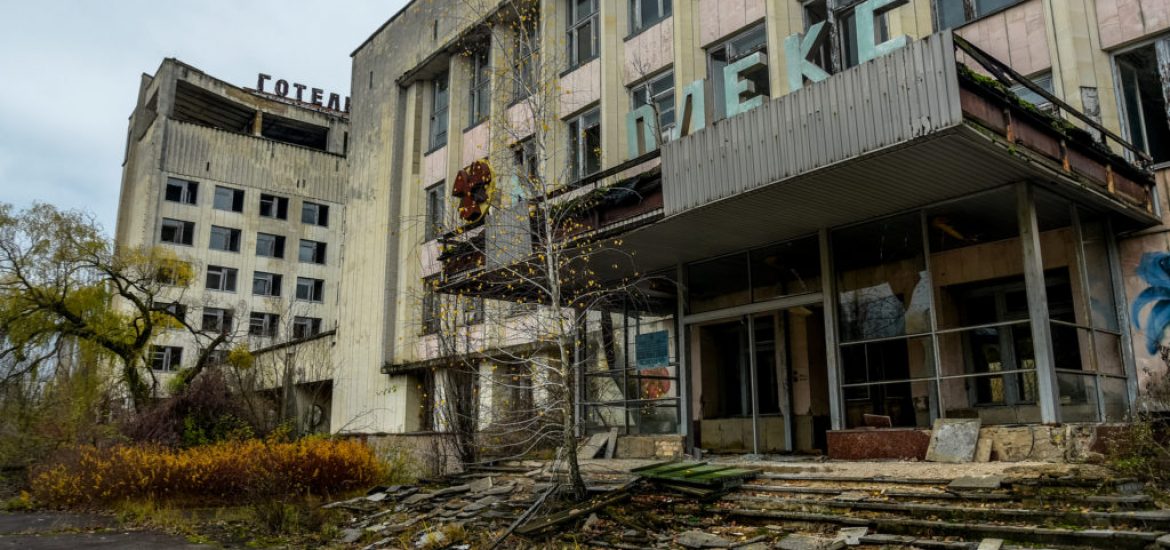 The Ukrainian city of Pripyat (pictured), home to the Chernobyl nuclear power station, became uninhabitable for 24,000 years after the 1986 explosion, although the other nuclear reactors continued operating until 2000.
This month a 1-megawatt solar plant was opened at the site, aiming to supply about 2,000 homes.
"Today we are connecting the station to the power system of Ukraine," said Evgeny Variagin, CEO of Solar Chernobyl, a firm set up by Ukraine's Rodina and German company Enerparc.
The 3,762 photovoltaic panels are about 100 metres from reactor four, installed at a cost of about US$1.2 million and within the 2,500 hectares sector Ukraine has offered for solar projects on the unused land.
The company said: "The consortium already has experience in the construction of solar parks in areas affected by the Chernobyl catastrophe.
"In the summer of 2016, the consortium successfully began a project to build a 4.2-megawatt solar power plant in the Belarusian city of Bragin on the site of the decontamination of the machines that participated in the clean up of the consequences of the Chernobyl accident."
The aim is to build a 100MW capacity, using the existing connection to Ukraine's power grid.
Solar Chernobyl is selling electricity through a power-purchase agreement (PPA) and receiving a buy-price from the United Energy System of Ukraine energy grid that is reportedly around 50-per-cent higher than the EU average.
Power ceased to flow from Chernobyl 18 years ago when the last nuclear reactor was closed.
"It's not just another solar power plant," said Variagin. "It's really hard to underestimate the symbolism of this particular project."
Valery Seyda, head of the former nuclear site, said he had given up hope of the Chernobyl producing electricity again. "But now we are seeing a new sprout … producing power on this site and this is very joyful."
Last year reactor four was permanently entombed in the world's largest moveable structure: a steel arch which was placed over the reactor.
Measuring 257 metres across, 108 metres high and 150 metres long, it could enclose the Statue of Liberty.
The Chernobyl plant suffered its meltdown in April 1986, when reactor four exploded after its safety systems were deliberately turned off during a blackout test.
Fallout reached Sweden, the UK and Greece.
After the Russian annexation of Crimea in 2014, Ukraine lost about 170 megawatts of solar power installed on the peninsular. It is currently buying extra Russian gas to compensate for the loss and the Chernobyl project should allow slightly more energy independence for Kiev.
Pripyat today. Picture credit: Flickr
Related