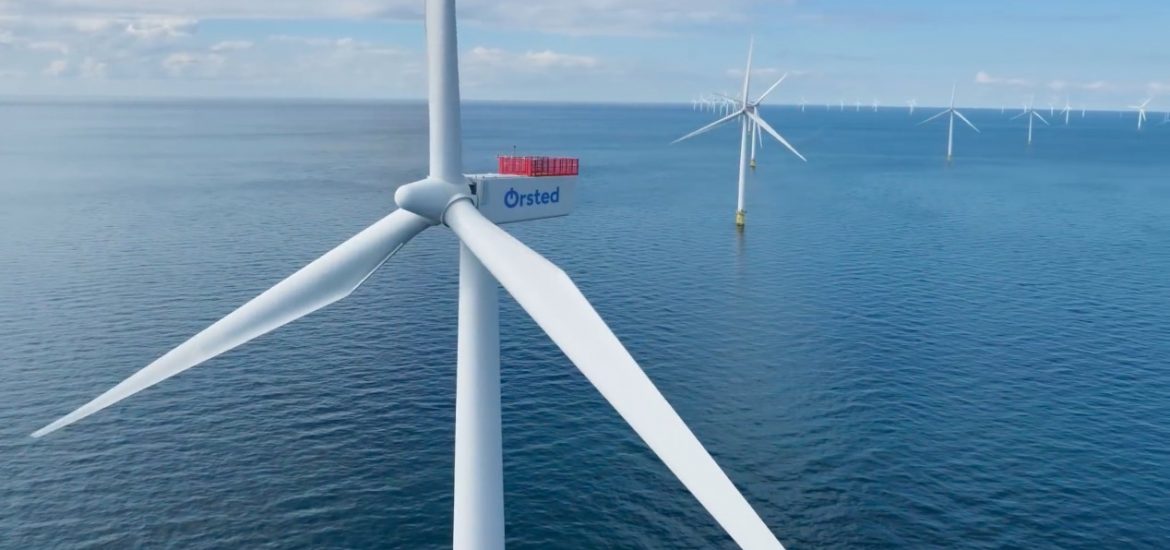 A Danish project to demonstrate the commercial potential for hydrogen production from offshore wind has received almost US$500,000 in funding from the UK authorities.
The "gigastack" project is due to be handled by the world's biggest offshore wind contractor Orsted, hydrogen specialist ITM Power and consultancy firm Element Energy. The scheme aims to reduce the cost of hydrogen with "stackable" 5MW electrolysers used at offshore wind farms.
"Combining renewable power with flexible green hydrogen production is a key part of decarbonising energy systems across Europe and ultimately creating a world that runs entirely on green energy," said Orsted's hydrogen chief Anders Christian Nordstrøm.
The Global Wind Energy Council said Britain was the world's largest offshore wind market, hosting 36 per cent of globally installed offshore wind capacity. 
Hydrogen is produced inside electrolysers by splitting water molecules into hydrogen and oxygen. 
The process is increasingly being used in renewable sources for long-term energy storage and in transport, heating and industry. 
In the first stage, ITM Power said it would develop the designs and decide the material requirements to deliver a low-cost 5MW stack. ITM Power would reportedly maximise the proposed semi-automated factory to meet the demands of industrial-scale hydrogen use. Orsted said it would link offshore wind farms with new electrolysers to identify how to provide affordable electricity and the economic operation of electrolysers. 
Element Energy is due to conduct market analysis of potential customers, explore business models for the operation of large electrolysers and the deployment for the first 100-megawatt electrolysers.
Finally, the business case for large electrolysers is due to enable commercialisation.
So-called green hydrogen is currently 5-10 times more expensive than conventionally produced hydrogen, which is mainly generated with natural gas. Emissions of an estimated 830 million tonnes of carbon dioxide are associated with conventional hydrogen production, according to the International Energy Agency.
"The deployment of PEM [polymer electrolyte membrane] electrolysers on such a large scale has not been possible to date, as it requires low-cost stack modules which are easily integrated into larger electrolyser systems, and much larger automated manufacturing," said ITM.
"ITM Power's proposed innovations in stack design and manufacturing techniques will address these issues and reduce the cost of installing an electrolyser such that the capital cost contribution to the eventual cost of hydrogen becomes less significant, being dominated by the cost of electricity.
"Orsted will demonstrate the synergy between gigawatt-scale offshore wind energy deployments and hydrogen that will enable the continued decarbonisation through renewables and a continued cost out of offshore wind power projects."
The UK is a global leader in offshore wind. Picture credit: Wikimedia 
Related