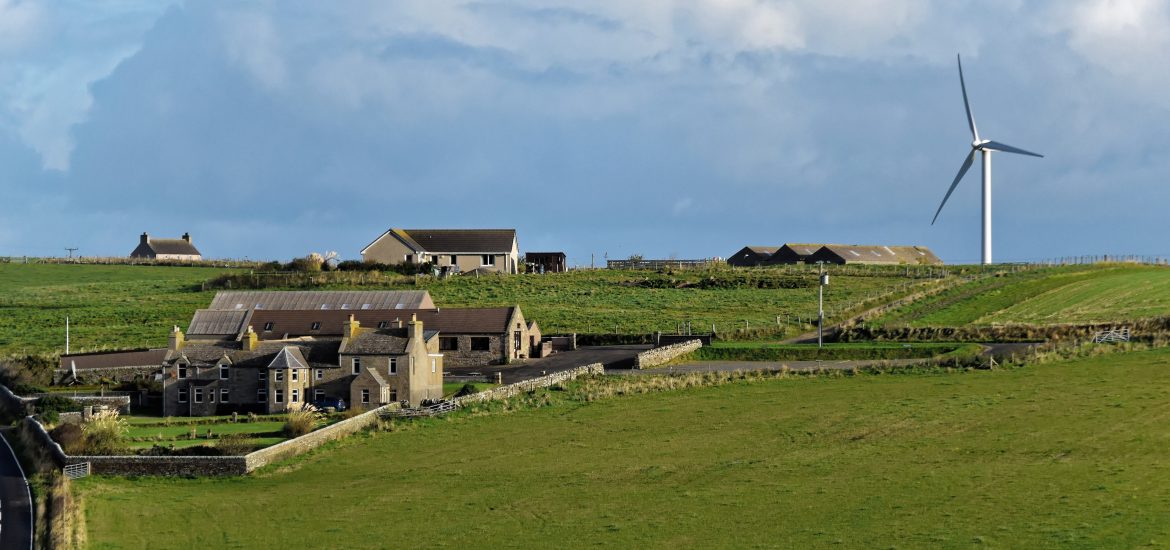 Over the past 150 years, one cost has vexed the oil and gas industry more than any other: transport. The usually vast distances between producing fields and consuming markets made transportation the highest cost for consuming them. This conundrum is proving just as vexing for renewables in some ways, the most recent case being onshore wind power in northern Scotland.
Scottish wind, with its fabulous resources and sound legal framework, is a veritable success story. Yet bringing all that northern wind south to markets is raising network charges and threatening the sector's expansion, according to Cornwall Insight. Consultant James Brabben said the firm's "calculations show that on average embedded onshore wind generators in Northern Scotland have seen balancing service use of system (BSUoS) go from a small net positive embedded benefit of £0.10/MWh for May 2018 to a near £4.0/MWh charge by March 2019."
If high network costs, which coincided with a surge in production in the first half of 2019, cannot be reigned in, investors will flee, potentially leaving stranded assets and undermining plans to develop 800 megawatts (MW) of remote island wind projects. Aware of the problem, Scottish Power announced in June that it will build a 50-MW battery at Whitelee wind farm, but this alone will not solve the problem – more storage capacity and transmission lines need to be built to do so. How the battle plays out between rising network costs and infrastructure investments will say a lot about the UK's energy future and is a litmus test for renewables more broadly.
Scottish advantages
In many ways, Scottish wind is too big to fail. The resource base, for starters, is truly massive. Northern Scotland is also less densely populated than most all other wind-rich parts of Europe. This translates to favorable capacity factors – easily meeting peak rate demands by customers – and leaves plenty of power for export. Lower population density also means cheaper land for developers and less opposition from residents to development.
The Scottish government, meanwhile, actively nurtures the sector with incentives and transparent legal and regulatory structures. Wind alone can already power all Scottish homes twice over, and Scotland is well on track to meet its stated goal of supplying 100% of its electricity demand with renewables. Moreover, Scotland makes up a major portion of the UK's overall consumption of renewables. It aims to keep it that way by developing offshore wind in 2020.
In the 1980s, North Sea oil and gas benefitted from mature legal and market structures and proximity to consumers. Scottish wind has similar advantages and is on the right side of the fight against climate change.
Buyer and seller
Still, price matters, and the recent surge in network charges presents a crucible for the sector. Brabben outlines what is a clear but solvable problem: "The significant amounts of generation in Northern Scotland are located away from areas of demand further south. This contributed to a much higher transmission network use of system (TNUoS) bill for projects in the region. As an example, the TNUoS charge for a typical intermittent renewable generator in zone 1 in North Scotland for 2019-20 is £19.03/kW, compared to -£2.50kW (negative) in Essex and Kent. Currently, the more wind added to the system located further away from demand, the higher the cost of constraint payments to help balance this."
Since BSUoS charges redress system imbalances, they have unsurprisingly risen. "BSUoS has also impacted embedded generators in Northern Scotland, where the large difference between generation levels and demand at the distribution level grid supply points (GSPs) sees BSUoS often 'flip' to become a charge for generators located in GSPs where embedded generation is greater than demand," according to Brabben.
Network charging is a wet blanket for UK renewables. But, Brabben added, "out of these current system issues does come opportunity."
A greening UK
The momentum towards renewables in the UK is virtually unstoppable. The British coal industry is on its last legs, and in May, Britain abstained from using any coal for two straight weeks. Meanwhile, political opposition to climate change is catalyzing policy and producing real results. In 2017, the UK generated more power with nuclear, solar, and wind than coal and natural gas combined. The future of the UK may be outside of Europe but it is green.
Building more lines to southern markets, managing constraints, and adding battery storage are clear and present solutions for Scottish wind. The question is whether it is willing to invest in them and makes the correct choices on such investments. Scotland is on the front line of the battle against climate change. We should all root for it to meet this challenge.
Photo credit: pxhere.
Related