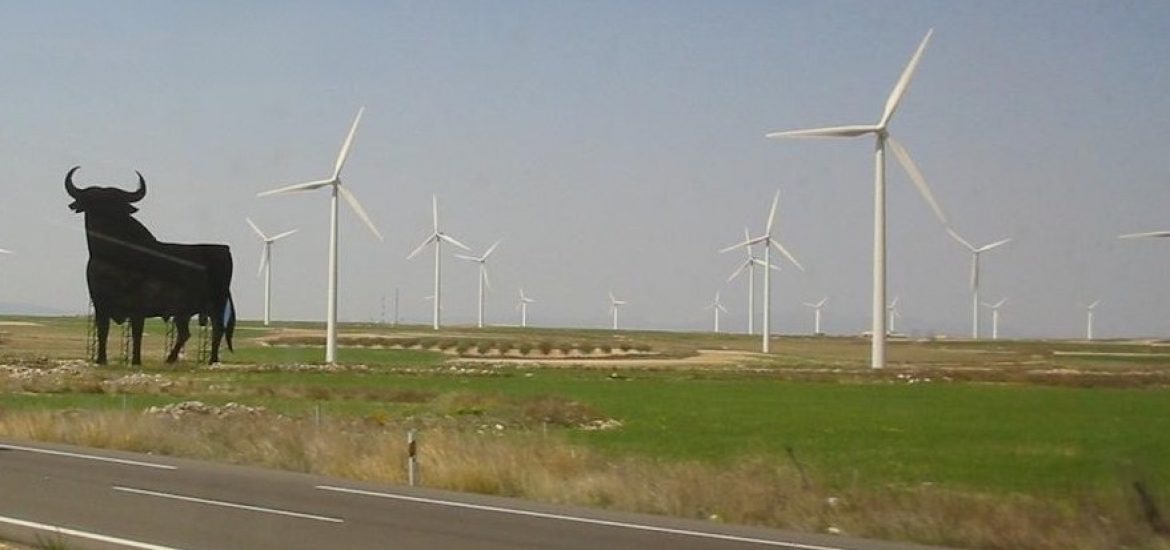 The European Investment Bank (EIB) says it is lending up to €385 million to support the construction of 21 wind farms in Spain after saying it would stop funding all fossil-fuel projects.
The sites in Andalusia, Asturias, Castilla-La Mancha, Castilla León, Galicia and Navarra would purportedly have a total installed capacity of 547 megawatts, capable of powering around 360,000 homes.
The projects would help create 1,900 jobs during the implementation phase and have 170 permanent staff, the EIB said.
The Saudi Arabian energy group Alfanar's won the bidding during the renewable energy auction in July 2017.
The EIB this year financed a €200-million undersea link between Denmark and Germany and announced plans to end fossil-fuel lending by 2020.
As Europe recorded its maximum temperatures last month, the EIB pledged: "The bank will phase out support to energy projects reliant on fossil fuels: oil and gas production, infrastructure primarily dedicated to natural gas, power generation or heat based on fossil fuels.
"These types of projects will not be presented for approval to the EIB board beyond the end of 2020."
The EIB draft policy covers all aspects of oil and gas for energy, including its transport and combustion, not just exploration and production.
But the policy is still in draft form.
The EIB's board of directors is due to discuss the draft policy on September 10 and it needs to be approved to become EIB policy.
In Spain, the financial institution is initially providing €44.2 million to develop the first phase of the wind farms.
The EIB's Emma Navarro, who is responsible for climate action and the environment, said: "We are delighted to support Spain's huge renewable energy potential and help the country to meet its climate change targets. This project is a clear example of the EIB's priorities in Spain: promoting the transition to a low carbon economy by supporting sustainable economic growth and job creation."
Emmanuel Ozaez of Alfanar Global Development said: "Over the next few years, Spain is set to be a European leader in the energy transition to a technology mix where renewable power generation is the central pillar of the energy industry.
"Alfanar has gathered sound human and material resources in Spain, enabling us to implement a project portfolio of up to 3 gigawatts for 2019-21 developed, financed, built and operated by Alfanar and other strategic partners like the EIB."
Spain is increasingly harnessing its renewable potential under its Socialist government. Picture credit: Wikimedia
Related