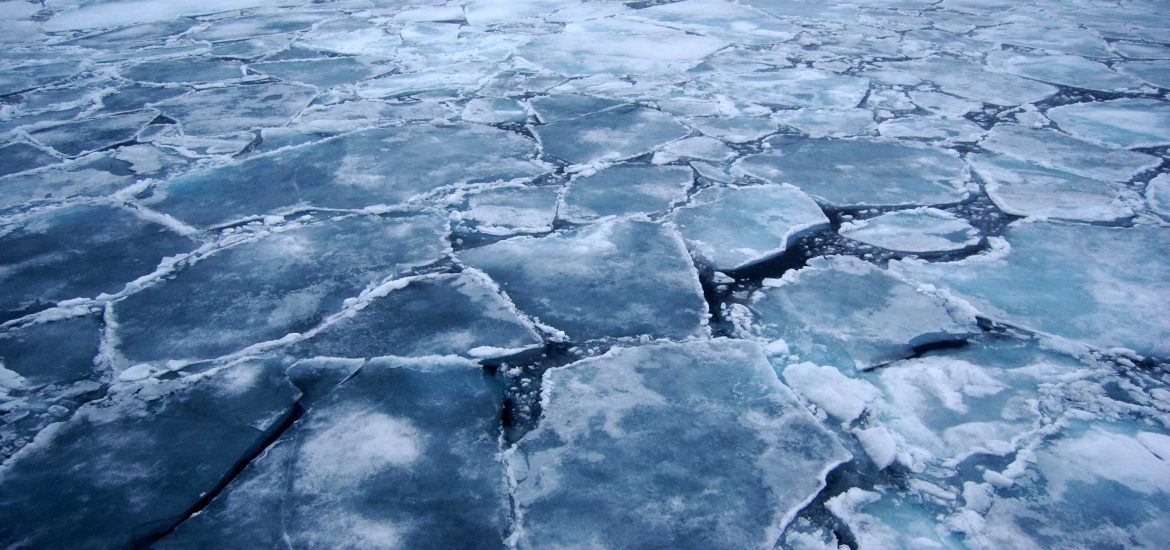 Nuclear energy is both low carbon and reliable, making it a great tool to cut emissions and mitigate climate change. Yet there is limited effort to harness nuclear or to communicate its value to the public. Could nuclear, for example, help save the Arctic?
Nuclear energy is very low carbon. This is not my opinion, but the prevalent scientific consensus. The Intergovernmental Panel on Climate Change (IPCC 2014[i]), after reviewing most of the relevant scientific literature on the subject, put its median estimate for full lifecycle emissions of nuclear at 12 grams of carbon dioxide per kilowatt hour (gCO2/kWh) of electricity produced. The U.S. National Renewable Energy Laboratories (NREL) reached a similar figure in their harmonized review[ii]. Median figures may be imprecise for a single given case, but these estimates likely bring us close to an overarching truth.
Life cycle emissions from electricity generation, median estimates from IPCC 2014, original image from Climate Gamble[iii]
Nuclear power's low carbon profile is great news for our carbon-overloaded world – but also remains wildly misunderstood. As a science writer and communicator who follows the international energy and climate discussion with great interest, I know from personal experience that many people think nuclear is high-carbon. Many anti-nuclear organizations go to great lengths to foster this myth using what can only be described as alternative facts. Some have even gone as far as arbitrarily deciding that nuclear energy has emissions equivalent to natural gas or even coal[iv].
So, to what extent can a large nuclear reactor reduce carbon emissions compared to coal or natural gas? Talking about millions of tons of carbon dioxide can be hard for us to envision – what does it mean if a million tons of CO2 is emitted or not? We need something more tangible and understandable. What about the melting Arctic ice, what does a million tons of CO2 do to it?
Emissions and Arctic ice
An article in Science (November 2016[v]) summarized the rather linear relationship between CO2 emissions and the minimum (September) Arctic ice sheet observed. Each ton of CO2 released shrinks the minimum Arctic ice sheet by three square meters (+/- 0.3 m2). Say I fly from Helsinki to Thailand and back. In the course of my trip, I will cause around 1.6 tons of CO2 emissions, and hence around 4.8 m2 (around 52 square feet) of arctic ice to melt. And just to be clear, this is only the correlation of CO2 emissions and arctic sea ice loss studied. The CO2 in the atmosphere and the warming it causes will impact the climate in other ways as well.
According to the IPCC figures in the above graph, a nuclear reactor (or wind turbine for that matter) saves 808 gCO2/kWh compared to coal and 478 gCO2/kWh compared to natural gas. A big 1.6 GW nuclear reactor like the European Pressurized Reactor (EPR) produces over 12 billion kilowatt hours (12 terawatt hours, TWh) per year and saves almost 10 million tons of CO2 emissions compared to coal. This is almost as much as the total Danish wind power fleet, which produced 14.8 TWh in 2017. A million or a billion of anything is hard to imagine, so let's shift again to arctic ice saved.
A 1.6 GW reactor, compared to coal, saves roughly one square meter of arctic ice each second (a bit over 10 square feet). Compared to natural gas, it saves a square meter every two seconds.
Bigger picture and anti-nuclear policies
Let's up the scale a bit. Let's assume that, instead of closing their (perfectly good) nuclear reactors, the Germans, as part of their Energiewende-project, had chosen to close their coal power plants. Hundreds if not thousands of people would have been saved from premature deaths caused by coal-induced air pollution every year. Western nuclear energy, by contrast, has practically not killed a single German.
How does Germany factor into our Arctic ice visualisation? The Germans have closed more than half of their nuclear capacity, bringing annual production from a high of 170 terawatt hours to 76 TWh in 2017[vi]. They got rid of another 10 TWhs at the end of 2017, when Gundremmingen B was shut down prematurely[vii]. Let's use a round number of 100 TWhs of nuclear production lost; had the Germans decided to close their coal power plants instead, they would today be preventing roughly 80 million tons of CO2 emissions per year. That translates to saving 240 million square meters of Arctic sea ice from melting each year, or 7.6 m2 per each and every second.
During the five minutes it took you to read this article, the global nuclear reactor fleet, while producing 2,635 TWhs of clean electricity in 2017, would have saved over 250 m2 of Arctic ice had it had replaced coal. Compared to coal in 2017, and using IPCC numbers above:
Nuclear saved 2,130 million tons in CO2 emissions and 6,390 km2 of Arctic ice
Wind saved around 910 million tons in CO2 emissions and 2,730 km2 of Arctic ice
Solar saved around 340 million tons in CO2 emissions and 1,000 km2 of Arctic ice
We should be considering all clean energy sources to replace coal, and designing our policies and markets in a way that makes it easier, not harder, to achieve this. This includes nuclear. It may be the only approach that allows us to save the Arctic, one square meter at a time.
[i] IPCC AR5, WGIII, Chapter 7. http://www.ipcc.ch/report/ar5/wg3/
[ii] https://www.nrel.gov/analysis/life-cycle-assessment.html
[iii] Climate Gamble is a book written by the author and Janne M. Korhonen, originally published in 2015 with an updated version in 2017. https://www.amazon.com/Climate-Gamble-Anti-Nuclear-Activism-Endangering/dp/B0758VHWF4/
[iv] We document these in our book Climate Gamble in more detail, but one example is WWF's Climate Scorecards from 2009, where they note in France's case that they used 350 gCO2/kWh for nuclear energy because, basically, they don't like it. See for example: https://www.nextbigfuture.com/2009/08/world-wide-fund-for-nature-g8-climate.html
[v] Notz, D. and Stroeve, J. (2016): Observed Arctic sea-ice loss directly follows anthropogenic CO2 emission, Science, doi:10.1126/science.aag2345
[vi] Numbers for this and other annual energy production below are from BP Statistical Energy Review 2018
[vii] http://www.world-nuclear.org/reactor/default.aspx/GUNDREMMINGEN-B
Related