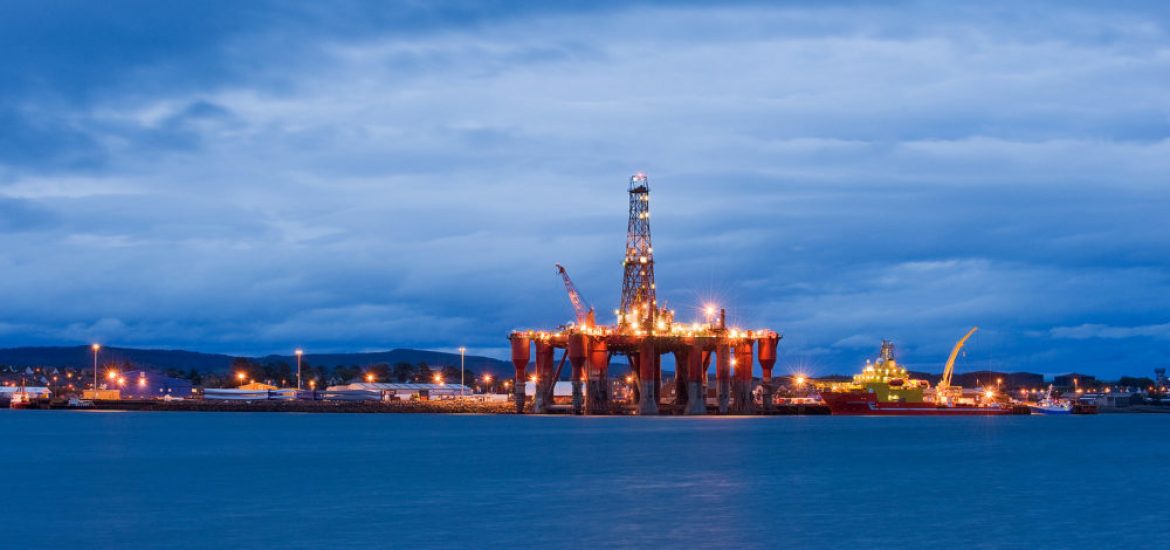 Serica Energy is set to buy stakes in two North Sea fields from French oil and gas giant Total for up to US$20 million.
The London-based firm is due to add around 11 million barrels to its reserves by acquiring interests in the Bruce and Keith fields 200 miles northeast of Aberdeen from Total.
Shares in the Aim-listed oil producer rallied after the news broke and ended the day up 19.5 per cent at 84p.
Serica, which was floated in 2005, is one of several independent groups that want to invest in the North Sea, while Total, one of the world's largest oil firms, is considering selling assets in the British North Sea worth more than £1 billion.
Last year Serica agreed to pay up to £300 million for BP's slices in the Bruce, Keith and Rhum fields. 
Serica will hold 78.25 per cent and 59.83 per cent of Bruce and Keith if both deals complete. 
But it is awaiting regulatory approval for the transaction and the deal has been complicated by US sanctions on Iran as the Rhum field is in part-owned by the National Iranian Oil Company.
Earlier this year Donald Trump broke the Iran nuclear deal, jeopardising numerous business deals that had been agreed since the 2015 agreement was signed. 
Last week Serica said the deal with Total was contingent on approval for the BP transaction as Total was also selling its stakes in Bruce and Keith. Serica's production from those assets and its holding in the Erskine field would enable its output to reach an estimated 25,000 barrels of oil a day.
Total is due to receive US$5 million followed by three further instalments of the same amount, subject to performance conditions from Bruce and Keith. In addition, it is due to receive a slice of the pre-tax net cash flow from the assets until 2021. Total's share of the fields is equivalent to 4,700 barrels of oil per day.
Serica CEO Mitch Flegg said the deal's structure meant the firm could fund it without asking shareholders for money or adding debt to its balance sheet.
He said the company had been supported by the London government in talks with Washington over the Rhum field. 
Flegg added of the Total agreement: "This deal was too good to pass up. We would not have put the time and effort into it if we thought we were in a dead end [with Rhum]."
North Sea oil is still key to eastern Scotland. Picture credit: Flickr
Related