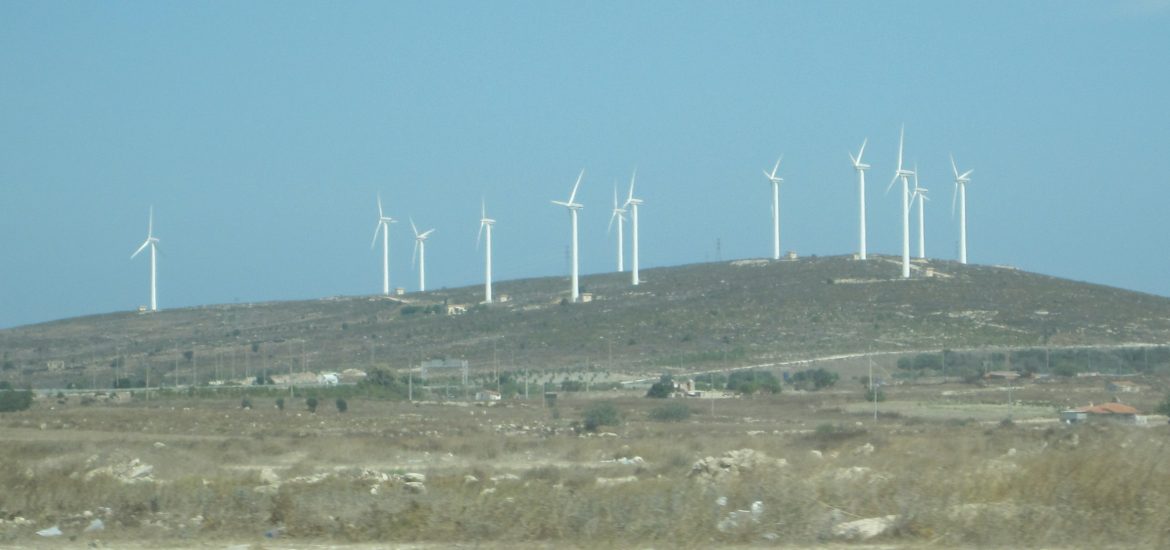 In June 2018, Turkey nationalized its first wind farm, Alaçatı Wind Energy Plant (ARES), transferring to the state-owned Electricity Generation Company (EÜAŞ). The move comes after 20 years of operation through an agreement between the Ministry of Energy and Natural Resources of Turkey (MENR) and Güçbirliği Holding. ARES was the first build-operate-transfer (BOT) wind plant built under Turkey's 1984 regulation on Electricity Market Law No. 3096.
ARES enjoyed success for a variety of reasons. It employed the best technology available, leveraged international cooperation to its fullest, and received the full support of the local authorities, including the mayor, in Alaçatı, at almost every stage of the project. Entropy Microsystems, which began as an incubator group of students in 1994 and grew into a start-up in 1998 at the techno park of Izmir Institute of Technology (IYTE), made the detailed wind measurements; Interwind (Switzerland) advising on the planning and presentation of the project; Lockheed Martin (United States) and Nordex (Norway) provided generous technical support at every stage; and of course Güçbirligi lead the initiative. As a result, ARES was one of the fastest-built wind farms ever.
Stumbling blocks
ARES faced several problems, however, after it became operational, including generating less electricity than expected. The 12 units, with a combined installed capacity of 7.2 MW, were expected to generate 18 million kWh per annum. Generation usually varied, however, between 11 and 13 million kWh, which declined further over time. This caused serious problems with payments from the MENR to the major shareholder Mazhar Zorlu Holding, the operator of Güçbirligi. In a newspaper interview in 2001, Zorlu CEO Kemal Zorlu said: "the government is asking for money for the unblown wind," complaining about MENR's initial feasibility report. According to Zorlu, the wind potential was in reality far lower than what was previously forecast.
At the same time, shareholders started complaining about the operator. One shareholder, Metin Atamer, a well-known figure in the Turkish wind energy sector, filed a complaint petition about Zorlu's mismanagement of ARES in 2001 and about unpaid shareholder dividends in 2008.
The problems continued even during the nationalization processes. According to the binding contract, ARES should have deposited $1 million for maintenance and repair expenses, but Güçbirliği's account was nearly empty. MENR had no choice but to confiscate the company's income since June 2017.
Personnel issues have also been a problem. MENR officials visited the site in June 2018 and asked five ARES security employees to leave. The firing of some technicians, moreover, one year earlier, caused some of the turbines to stop generating electricity because of inefficient maintenance due to outsourced maintenance. Most experts now worry about how EÜAŞ will manage operations when it has no experience operating a wind farm. The lack of auditing and monitoring by government energy officials has clearly undermined ARES' performance.
Auspicious winds ahead
Despite ARES' struggles, Turkey is one of the world's most successful countries in developing wind energy. It is also one of the world's fastest growing. According to the 2018 BP Statistical Review of World Energy, Turkey achieved a 60.7% growth rate of installed capacity from 2006 to 2016. This was lower than some of its peers, namely Thailand (107.7%), Romania (99.8%), Chile (91.1%), and South Africa (84.9%). But the initial installed capacities of these countries are small – 628 MW for Thailand to 3,038 MW for Romania. Turkey has 6,516 MW of capacity.
According to the Wind Energy Potential Atlas of Turkey (REPA) prepared by MENR, Turkey's estimated potential for wind is 48,000 MW, assuming only 1.3% of the land can be used for this purpose. As of end of 2017, there were 207 wind plants with a total installed capacity of 6,516 MW. This means that Turkey has only reached 7.6% of its total potential. The electricity generated from these plants reached to 17,909 GWh, which was 6.06% of Turkey's total generation. This means that turbines worked, on average, 2,748 hours in 2017 with a capacity factor of 31.3%. This compares favorably with the world average of 24.9%. Turkey is 10th after Brazil (39.6%), Egypt (38.5%), Morocco (37.0%), New Zealand (36.4%), the United States (33.4%), Mexico (31.8%), and Australia (31.6%). It is also 12th in installed capacity and 10th in electricity generation from wind.
Turkey amidst changing winds
In 2017, the total installed capacity of wind energy in the world reached to 1127.7 TWh. Of this share, 62.3% came from OECD countries. The EU has always led in wind generation and had a 32.3% global share over the last decade. The three largest countries by capacity and generation are China (164,061 MW, 286.1 TWh), the United States (87,544 MW, 256.8 TWh), and Germany (55,876 MW, 106.6 TWh).
There have been considerable changes, however, in the wind sector during the last decade. Germany led the world until 2007, but the United States surpassed it in 2008 with 25,237 MW, compared to Germany's 22,794 MW. China was the fourth in 2009 (17,599 MW) but became second in 2010 (29,633 MW), surpassing Spain and Germany. Finally, in 2012, China (61,597 MW) became the leader, passing the United States (60,208 MW). At present, the shares of three largest countries are 34.6% in China, 31.9% in USA, and 17% in Germany.
Turkey's wind energy development is also expected to grow quickly, according to the 2015–2019 Strategic Plan, which was revised in November 2017. In order to reach the plan's targets, the MENR is taking several concrete steps. The latest bidding in August 2017 was quite successful: $1 billion in total investment for 1,000 MW of new capacity at five locations. Eight consortiums, including companies from Germany, the United States, China, Denmark, and Turkey, submitted proposals called YEKA (Wind Energy Renewable Energy Resource Areas). The bidding started at 4.19 cents/kWh, but reached a new world record for lowest price in the 30th and final round, when Siemens-Türkerler-Kalyon Consortium bid 3.48 cents/kWh.
Yet the bid's most promising domestication component of the contract. The winning consortium will set up a $100-million turbine plant on the condition it has a 65% domestic input rate. The plant will produce 300 to 450 domestic wind turbines of at least 2.3 MWh each. Turkish engineers will make up 80% of the 50 personnel devoted to R&D activities, to which the company will dedicate $5 million per year.
The answer is blowin' in the wind
The MENR's new wind energy strategy has strong support from almost all related circles. However, previous experiences – not only from the wind subsector but also from the energy sector as a whole – reveal how important auditing as well as monitoring and supervision can be during the implementation phase. The question still remains: will Turkey achieve its goal of a 65% domestic input rate? As the famous American singer and composer Bob Dylan said in 1960s: "the answer, my friend, is blowin' in the wind."
Related