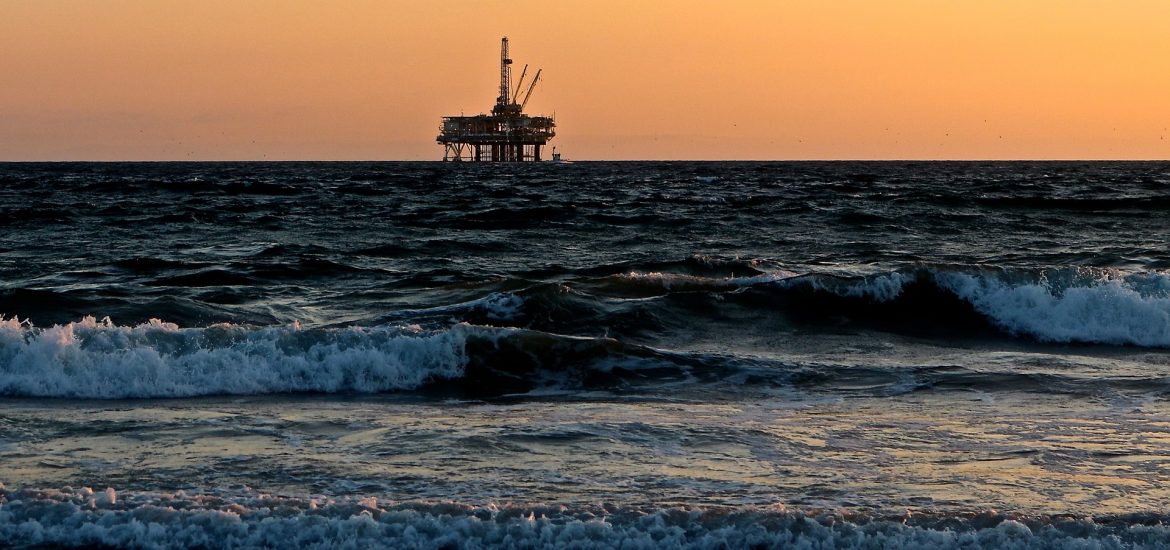 On the morning of May 31, Turkey took a new step in the complex dispute over gas: its first offshore drilling vessel – not an exploratory one – left the Dilovası Beldeport Port in the eastern Marmara Sea en route to explore a gas well off the coast of Antalya on Turkey's southern coast. The ship, originally registered as Deepsea Metro-2, was renamed the "Fatih" after Mehmet the Conqueror, the Ottoman sultan who famously took Istanbul in 1453. The 229-meter, 51,285-GT vessel has already come a long way. Built by Hyundai in South Korea in 2011, it was lodged in Norway until Turkey's state-owned oil company, Turkish Petroleum (TP), bought it in December 2017.
The Fatih marks a new wrinkle in Turkey's approach to the decades-long problem over Cyprus, which assumed a new dimension with the discovery of large reserves of gas. Turkey's Energy Minister, Berat Albayrak, proclaimed at the ship's farewell ceremony: "we named our drilling ship 'Fatih', expecting it to keep our powerful traditions alive and to start a new era." Albayrak also announced that a second drilling vessel would be ready later this year.
No stranger to Mediterranean hydrocarbon exploration
The Fatih is not the first vessel Turkey launched for oil and gas purposes. Greeks and Turks alike will recall earlier Turkish exploration vessels, most notably the Hora. The Turkish Mineral Research and Exploration General Directorate (MTA) bought the Hora after Turkish forces landed on Cyprus in 1974. Converted into a research ship and renamed MTA Sismik-1, the ship explored for oil and gas from 1976 to 1980 in the Aegean and in 2002 in the Mediterranean, before being retired.
The second ship was the Piri Reis, a research ship owned by the Institute of Marine Sciences of the 9 Eylül University. Named after a well-known Ottoman admiral, geographer and cartographer, the vessel carried out seismic exploration on behalf of TP in the Mediterranean in 2011, but never worked efficiently in deep water and was retired in January 2013. The reason it was sent to the Mediterranean was to drill the first exploratory well in Noble Energy Inc. group's licence in Block 12 of the Aphrodite field in the Cypriot Exclusive Economic Zone (EEZ), which had been awarded in 2008. Block 12 was full of promise, lying in close proximity to Israel's Tamar and Leviathan fields, which had been discovered in 2009 and 2010, respectively. Israel had signed an agreement in 2010 with Cyprus that delineated both countries' EEZs and maritime borders, and drilling had started in 2011.
Also that year, Turkish Prime Minister Tayyip Erdoğan had reached an agreement with his Northern Cypriot counterpart Derviş Eroğlu to delineate the continental shelf between the two countries and the Cyprus EEZ into seven regions (A to G, with G overlapping Block 12). Erdoğan had also protested the unilateral Greek Cypriot exploration of Aphrodite and, in December 2011, TP signed an agreement with Shell to explore the offshore area around Antalya, claiming that Turkish Cypriots also had rights in their economic zone. Nobel later announced the initial discovery of 142-228 billion cubic meters of gas in Aphrodite, but full appraisal of the well continued. By 2013, the A-2 appraisal well findings determined the field's characteristics with greater certainty, but the Piri Reis was already retired.
IOCs and outside powers heat the waters
The initial success at Aphrodite encouraged international oil companies (IOCs) to apply for new licences in 2012 and 2013. Italian ENI SPA and South Korean Kogas signed exploration and production sharing contracts with the Greek Cypriot government covering Blocks 2, 3, and 9 in 2012, while French Total signed exploration and production-sharing contracts for Blocks 10 and 11 in 2013. In addition, a memorandum of understaning was signed to develop an onshore LNG facility at Vassilikos. The economic exclusive zone agreement between Greek Cyprus and Egpyt was also signed in 2013.
In this context, Turkey acquired its third exploration ship in 2013, the $130-million, 85-m Barbaros Hayrettin Paşa, the Ottomans' most famous admiral. Inaugurated in February 2014, the Barbaros worked first in the Black Sea and then moved to the Mediterranean in September 2014 to work in the Antalya offshore licences. Later, it was sent to the disputed waters of Cyprus due to ENI's drilling in Block 9 by Saipem 1000, setting off a series of problems with the Greek side. The Turkish Foreign Ministry decleared navtex from October 20 to December 30, 2014, stating that the Barbaros would be in disputed waters and accompanied with two warships. The Greek Cypriot President Nicos Anastasiades then countered, calling the National Council for an extraordinary meeting and announcing the start of a joint operation with Russia and Israel. He also ended negotiations with Turkish Cyprus on settling the longstanding dispute, which had started in February 2014.
As a result, a political crisis matching that of 1974 followed. A joint military operation on 20 October 2014 included six Russian warships firing missiles and Israeli airplanes flying overhead. According to Deutsche Welle, meanwhile, a Turkish vessel started exploring in Block G. On the other hand, Turkish Energy Minister Taner Yıldız announced that Barbaros would continue its seismic acquisition activities in the region on November 17, 2014. These developments predictably rattled the Italian-South Korean Consortium.
The longstanding Cyprus problem gained a new dimension in 1983, after Turkish Cypriots established their own state. The EU later recognized the Greek Cypriot administration, and Cyprus became a member in 2004. The next phase was the so-called "Annan Plan", a 2011 UN proposal to unify the Greek and Turkish Cypriot communities as a 'United Republic of Cyprus', but the negotiations, which resumed in 2013, were suspended after Turkey sent Barbaros for oil and gas exploration.
New hope, new phase
The change in leadership in both Greece and Turkish Cyprus in 2015 offered a fresh start to resolve the Cypriot problem. Greek Prime Minister Alexis Tsipras visited the island in February 2015, declared solving the conflcit a top priority, and asked the Barbaros to withdraw. It took the election of Turkish Cypriot President in April 2015, however, to restart negotiations with Greek Cyrus leader Nikos Anastaiades in May in Crans-Montana, Switzerland, but progress continued to stall.
At this juncture, Turkey's fourth exploratory ship, the Oruç Reis, named after the big brother of Barbaros was conceived. Built in Turkey, this 86-m vessel went first to the Black Sea, but in April 2017 Energy Minister Albayrak announced that it would go to the Mediterranean. Two weeks later, Turkish Cypriot Economy and Energy Minister Sunat Atun reached an agreement on energy cooperation between Northern Cyprus and Turkey, and Barbaros began making seismic studies in licences previously given to TP. In July, however, it passed to southern Cypriot waters, sailing in Blocks 6 and 7. The Total-ENI consortium was concurrently drilling in Block 11. Then, in September, the consortium revealed that it had discovered gas, but its estimated reserves were too small to develop on its own. This was surpirising because the block was so close to the supergiant Zohr field discovered off the coast of Egypt.
Collectively, these developments showed Turkey that seismic ships alone were insufficient to compete with Greek Cypriots and their international patrons in oil and gas exploration. Albayrak revealed the news of the Fatih's purchase at the 8th Energy Summit in Antalya on October 2017, arguing: "we will search for oil and gas in the Mediterranean with our own ship and with our engineers. We are not a country to have operated oil wells in the oceans but we have to reach that point. If you pay so much money for energy imports, and there are that degree of resources around you, you have to." He added, "by doing this, we'll have a great cost advantage. By decreasing the cost, we can drill two wells instead of one, and we are very optimistic about the potential of Mediterranean hydrocarbon resources."
In February 2018, ENI's Saipem 12000 drilling vessel headed to Block 3 after completing work in Block 11, prompting the most recent diplomatic row. Turkey's Foreign Minister Mevlüt Çavuşoğlu riposted by making a remark that effectively rejected a 2003 deal that had demarcated the Cypriot-Egyptian maritime border. Tensions escalated further when the Turkish navy blocked Saipem 12000 from drilling. He added that the Turkish Republic of Northern Cyprus, which is only recognized by Turkey, has "undeniable rights" to the Cypriot EEZ. Later, the Foreign Ministry of Egypt warned Turkey not to contest the 2013 deal and Egyptian economic interests in the region. On the other hand, the CEO of ENI Claudio Descalzi stated that the Turkish blockade of Saipem 12000 was out of their hands. Saipem 12000 changed its route and began sailing towards Morocco.
Drilling matters
Turkish attempts to launch research or drilling vessels for oil and gas exploration have mirrored the development of the hydrocarbon activities in South Cyprus. Unilateral initiatives by Greek Cyprus have produced reactionary policies from Turkey, prompting Turkish vessels to enter the region. But the calculus has now seemingly changed: the Fatih is Turkey's first drilling ship sent to the Mediterranean. It's not a seismic research one.
Time will tell how hot the Mediterranean waters will get this summer and in the future. Will Turkey be courageous enough to drill an oil well in the disputed waters? If it is, how will Greek Cyprus and the international oil companies react? The answers to these questions remain to be seen.
Related