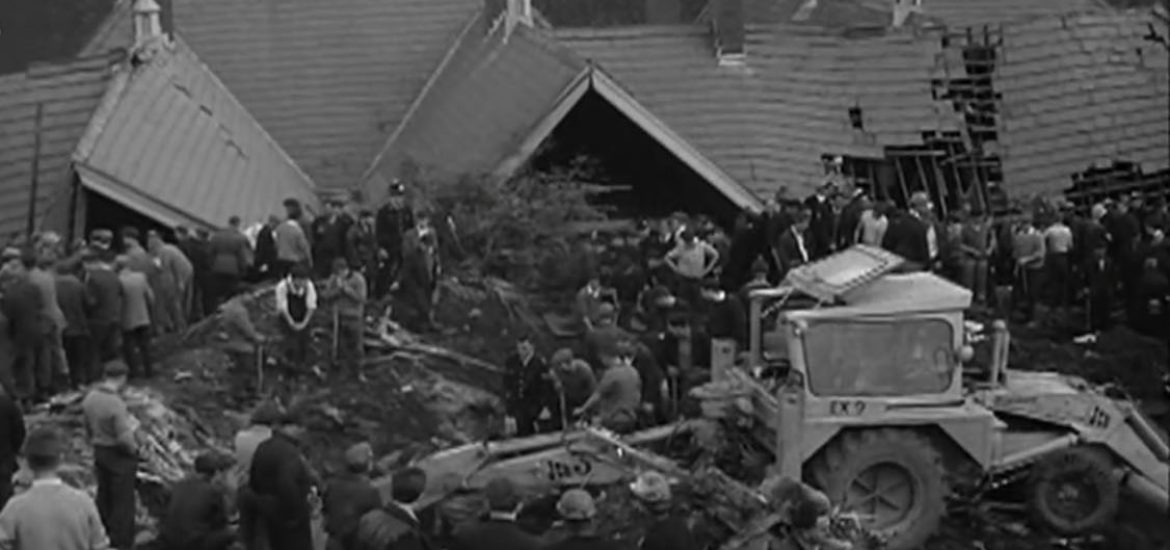 As Brussels tries to convince member states to ditch polluting coal, especially in the east of the European Union, it is important to mark the 1966 Aberfan disaster in which 116 children and 28 adults died when coal waste crushed a Welsh mining village. 
A build-up of water in dumped rock and shale caused it to slide down a steep slope as slurry. A subsequent inquiry finding the UK's National Coal Board (NCB) wholly to blame and it was ordered to pay compensation for loss and personal injury. But the ruling was disputed until 1997.
NCB negligence and its chair, Lord Alfred Robens, who died in 1999, was singled out for particular criticism. 
For 50 years before the disaster, millions of tonnes of mining waste from the Merthyr Vale colliery were dumped on the side of Mynydd Merthyr, the hill above Aberfan.
On October 21, 1966, at 9.15am, after several days of heavy rain, 150,000 tonnes of the waste broke away and fell on the school, picking up more debris as it crashed down the hillside. It was the last day of the school term. 
Pantglas Junior School's pupils and teachers died from either the impact or suffocation.
A few survivors were found, but no one was saved after 11am. 
Children who survived talk about growing up with few friends, discouraged from making noises when they played to avoid disturbing grieving parents. 
A "generation of children has been wiped out", said George Thomas, Wales minister from 1968 and 1970. 
Veteran broadcaster Vincent Kane, who reported on the disaster, said he felt the village was betrayed by the media.
"Somehow or other after the disaster, as controversy followed controversy, a general climate of opinion developed that the surviving community appeared to be a problem, awkward, greedy and grasping troublemakers," Kane said at the 50-year commemoration in 2016. 
He said media coverage failed to expose the lies and say who was really responsible. 
"The Aberfan community were the victims, not the problem. The press, the media, has an abiding responsibility to probe and penetrate, in Aberfan, perhaps Wales' darkest hour in the 20th century, we should have been passionate in pursuit of the truth. Instead, we were pedestrian," Kane said. 
The NCB's legal team said the disaster was caused by a "critical geological environment" and said there was no way of predicting the accident. 
But the danger of dumping waste on hillsides exposed to rain was well-known and, under cross-examination, Robens acknowledged the NCB's responsibility for the disaster.
But the NCB and British government refused to accept full financial responsibility and the Aberfan Disaster Fund was left to pay £150,000 towards removing what remained of the waste that overlooked the village.
That amount was finally repaid by then prime minister Tony Blair's Labour government in 1997.
Pantglas Junior School. Picture credit: YouTube
Related