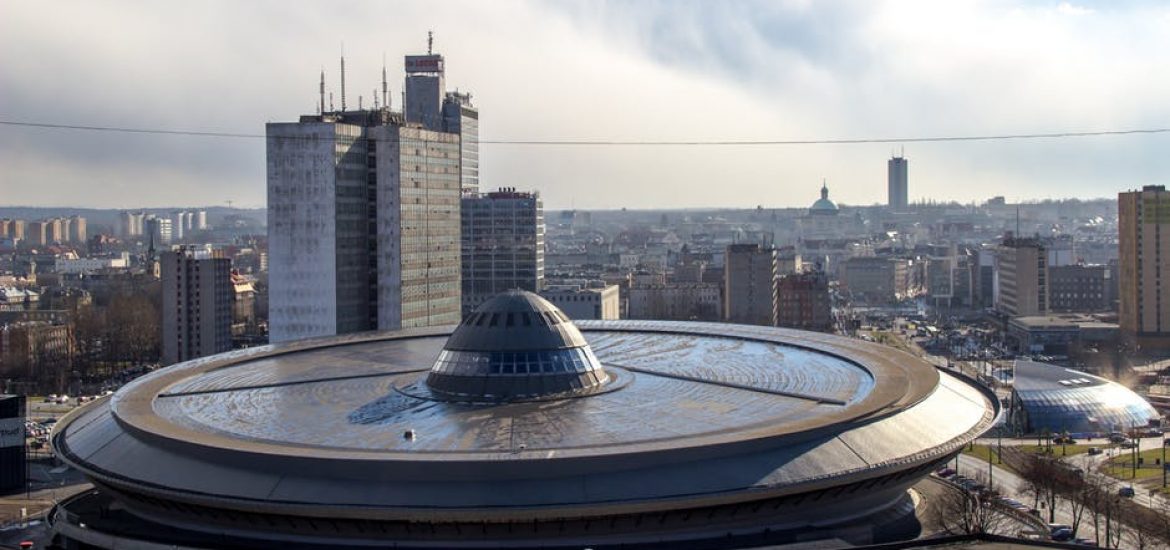 The Three Seas Initiative – covering the Baltic, Black and Adriatic seas – have met in Warsaw this week to discuss climate change ahead of the major summit being held in Poland next month.
The 24th Conference of the Parties to the United Nations Framework Convention on Climate Change (COP24) United Nations conference on climate change is due to be held in the southern coal-mining hub of Katowice (pictured) from December 2 to 14.
The meeting said improving energy efficiency, better integration of energy systems and promoting electric vehicles were picked as the priorities for the countries in the group.
The Three Seas Initiative, launched in 2015, includes Poland, Austria, Bulgaria, Croatia, the Czech Republic, Estonia, Lithuania, Latvia, Romania, Slovakia, Slovenia and Hungary.
Poland's Deputy Environment Minister Michał Kurtyka reportedly said the initiative's members share similar histories and challenges. Only Austria avoided falling behind the iron curtain after 1945. 
"With the Paris climate agreement in mind, we need to think about solving our problems in ways that are beneficial for our planet," Kurtyka said, according to the IAR agency.
Poland's energy minister, Krzysztof Tchórzewski, has defended coal reliance. Last year coal generated 78 per cent of Polish electricity.
But the environment ministry said the remarks did not represent the Polish government's position.
Prime Minister Mateusz Morawiecki and technology minister Jadwiga Emilewicz are promoting tougher quality standards on coal used in home heating. But the right-wing Tchórzewski has been accused of hampering their efforts and delaying action.
He is backing the Ostrołęka C coal power station, proposed in northeastern Poland. The ministry said the fight against climate change should "preserve the competitiveness of national economies and their sovereignty in shaping energy mixes".
Its statement said "clean coal" and "low-carbon" natural gas had a continued role in Poland.
"The minister of energy is in favour of the evolutionary transformation of the power sector, instead of drastic restrictions on the use of fossil fuels," it said, citing energy security and affordability concerns.
Some 30,000 scientists, politicians, diplomats and employers from 200 countries are expected to take part at COP 24, which will focus on progress on the 2015 Paris climate deal and in moving away from filthy energy sources, like coal.
Poland hosted the UN climate change conferences in Warsaw in 2013 and Poznań in 2008.
The European Union needs to phase out coal power by 2030 to meet goals in the Paris agreement, according to Climate Analytics.
Katowice. Picture credit: Pexels 
Related