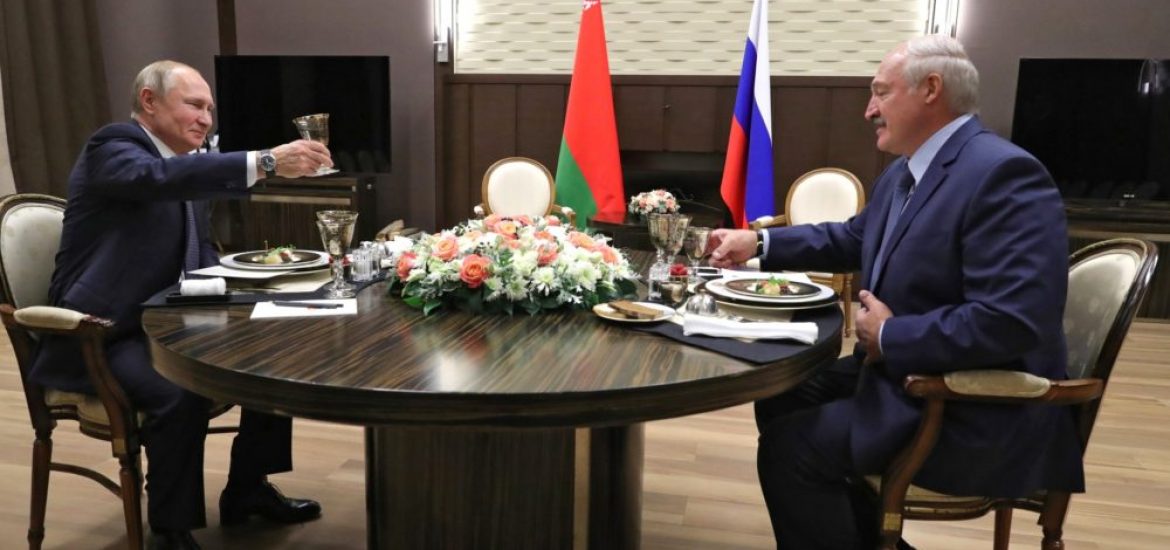 Alexander Lukashenko, the president of Belarus, has warned Russia against a forced merger, saying it could start a war.
The strongman president said Nato would see any Russian annexation as a threat, pointing to rising tensions between the former Soviet allies. 
Lukashenko has run Belarus with an iron fist while relying on cheap energy imports and loans from Russia.
But Russia recently raised energy prices and reduced loans, which forced Belarus to secure a US$500-million loan from China.
Russia and Belarus signed a 1997 union deal that agreed closer political, economic and military links but fell short of an amalgamation. 
Russian President Vladimir Putin, who marks two decades in power this month, has raised energy prices and reduced subsidies, saying the country of 10 million should accept closer economic integration in exchange for energy at domestic Russian prices.
"It's a huge work and it can be done only if there is a political will shared by both sides," Putin told his annual news conference on Thursday. 
Minsk has feared annexation since the 2014 occupation of the Crimean peninsula by Ukraine and invasion of eastern Ukraine.
One theory is Putin could use a merger to justify extending his presidency by creating a new, unified state after his current presidential term ends in 2024.
Putin avoided a question on Thursday on whether he could potentially extend his rule by shifting into a governing position as head of a union between Russia and Belarus.
Lukashenko and Putin have met twice this month and failed to agree on deeper integration and the opposition protested in Minsk against further integration.
More than 1,000 demonstrators gathered in Minsk, holding placards reading "First Crimea, then Belarus" and "Stop annexation". 
The police allowed the unsanctioned protest to proceed unimpeded, although Belarusian security services normally break up opposition events. The authorities were probably more tolerant because a foreign state was the target of the protests. 
"Lukashenko doesn't want to become a Russian provincial governor," said protester Pyotr Rudkevich, 20. 
"We will not allow Putin to become the president of a new Russia-Belarus state in 2024. We will never come back to the empire," said Pavel Severinets, the organiser of Friday's demonstration in the Belarusian capital. 
Lukashenko has emphasised his role as a military and security ally, an argument he has used repeatedly to secure concessions from the Kremlin. 
"We have created a single defence space and our security agencies gave worked in close contact," Lukashenko told Putin at the start of their talks in St Petersburg on Friday. 
Lukashenko said: "If Russia tries to violate our sovereignty as some people say, you know how the global community will respond; they will be drawn into a war. 
"The west and Nato won't tolerate that because they would see it as a threat to themselves. In that sense, they would be right," he said during a radio interview.
But Putin said Belarus cannot get domestic Russian prices for its oil and gas unless its economic policies are integrated and interstate structures created. 
President of Belarus Alexander Lukashenko and Russian President Vladimir Putin. Picture credit: Kremlin 
Related