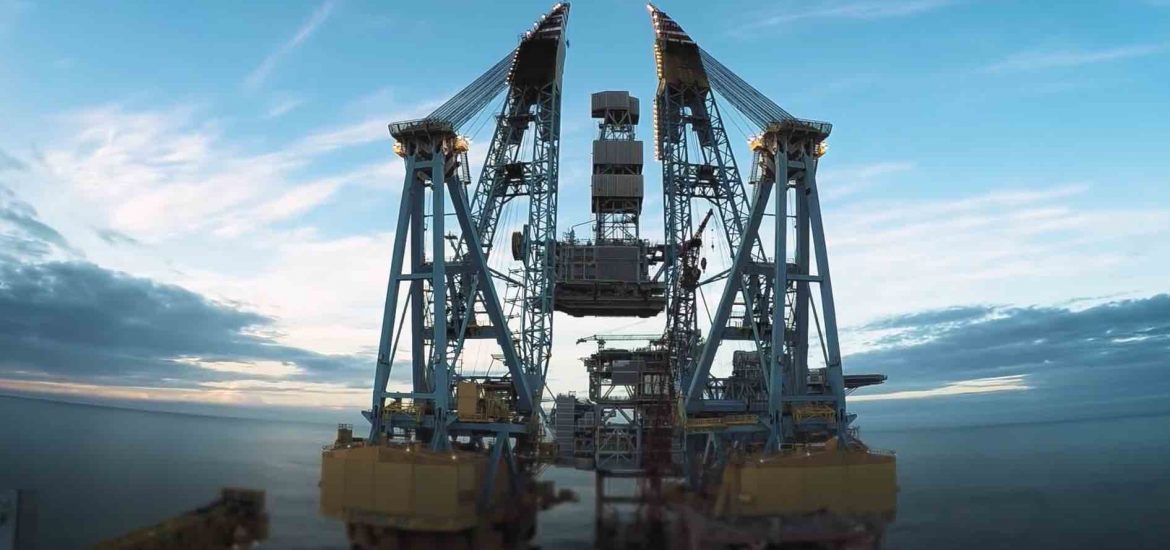 Norway's oil and gas giant Equinor intends to add resources to its major North Sea Johan Castberg project.
The Norwegian Petroleum Directorate has approved Equinor's well drilling in the Barents Sea by the rig Transocean Enabler.
The site approximately 25km south of Johan Castberg, off the coast of Trondheim, was discovered in 2011 and is expected to begin production in 2022.
Oil and gas account for about two-fifths of Norwegian exports and helped to build the world's largest sovereign wealth fund, which owns on average 1.4 per cent of all listed shares worldwide. 
The Johan Castberg area is now the main regional focus for Equinor after it said last month that it was abandoning sites further east in the Barents Sea.
The Johan Castberg region holds up to 650 million barrels of oil, although more prospective discoveries have recently been made about 10km north of the field.
Equinor said in 2017 that it was spending approximately €4.9 billion on the field.
Anders Opedal, Equinor's drilling chief, said: "In a demanding period for the industry we have managed to develop Johan Castberg into a profitable project. We have however not been able to develop a profitable export solution for the Johan Castberg oil involving a terminal at Veidnes. The partners are, therefore, discontinuing their studies of ship-to-ship oil transfer for Johan Castberg in Finnmark."
The development is currently due to use a floating production storage and offloading vessel and shuttle tankers to distribute the oil. 
Fossil fuel exports generate about half of all of Norway's exports. 
In 2017, it surpassed Qatar and became the world's second-largest natural gas exporter behind Russia. Norway supplies about a quarter of the European Union's gas demand.
Nearly all oil and gas extracted from the Norwegian shelf is exported.
There are also the Snøhvit gas field and Goliat are currently in production in the Norwegian Barents Sea. 
Equinor is set to account for 17 per cent of northwest Europe's total crude and condensate production until 2025 from planned and announced projects, according to the GlobalData analytics firm. 
The report said the crude and condensate production in northwestern Europe was expected to be around 902 thousand barrels per day (bpd) in 2025, of which Equinor would account for approximately 152 million bpd in 2025.
Adithya Rekha of GlobalData said: "The Johan Castberg field in Norway is the largest project in Equinor's portfolio with expected crude and condensate production of 170,600 bpd in 2025. The company has a 50 per cent equity stake in the project. Johan Castberg is expected to start production in 2022. Other key fields under the company's portfolio include D-Struktur, Garantiana and Tor Redevelopment, which are expected to collectively produce 60,300 bpd in 2025."
Picture credit: YouTube 
Related