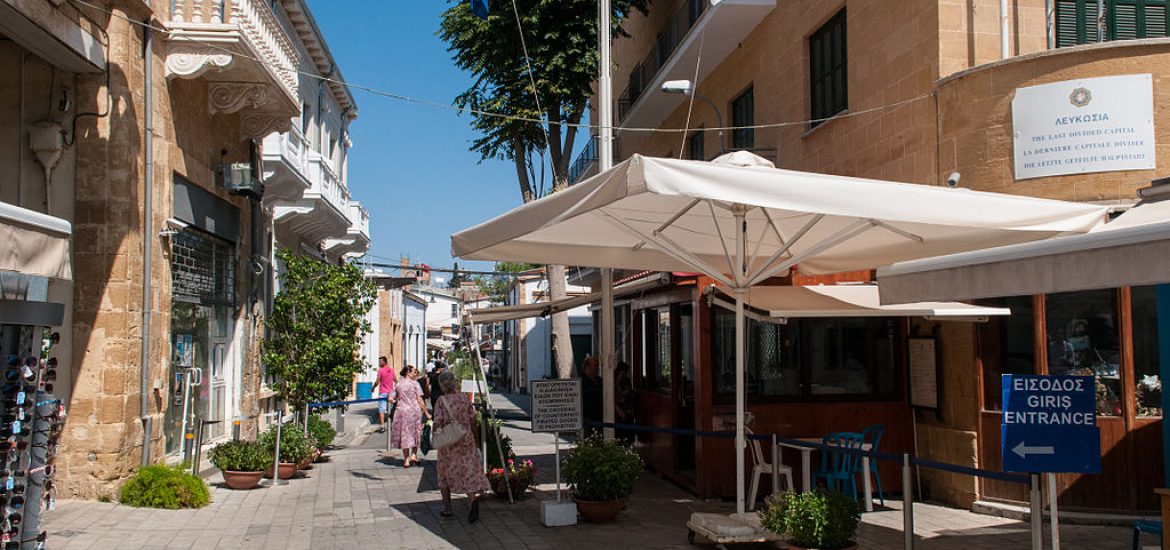 Turkey says it is open to all solutions to the Cyprus gas dispute that respect Turkish Cypriot rights. 
Foreign Minister Mevlut Cavusoglu said Turkey's neighbours could cooperate to find a solution.
He warned the European Union not to act as an arbitrator in issues such as maritime jurisdiction, adding that Ankara would not respect sanctions imposed by Brussels. Cyprus joined the EU in 2004. 
The internationally recognised Republic of Cyprus has signed deals with international energy giants to exploit gas within its exclusive economic zone. 
Turkey says the agreements infringe the rights of the Turkish Cypriots, who make up around a fifth of the island's population in the pariah state on the northern third of the island.
Ankara says blocks 1, 4, 5, 6 and 7 in Cyprus' exclusive economic zone, which it does not recognise, lie within Turkey's continental shelf. Turkey in February last year blocked exploration by Italy's Eni in block 3.
The discovery of gas in Cypriot waters in the late 1990s initially appeared to offer hope for reconciliation and the Greek Cypriot administration said a share of the proceeds would be held in a fund for the Turkish Cypriot community.
Cavusoglu yesterday (Monday) told a gathering of Turkey's ambassadors in Ankara: "Cyprus is our national cause. The equality and security of the Turkish Cypriot people are indispensable. On this basis, we do not exclude any solution.
"Our message to everyone interested in the region is the same: if you co-operate with us, everyone wins," he told the diplomatic conference.
He showed a controversial map during his speech depicted the supposed boundaries of Turkey's continental shelf, which nearly stretches to Crete.
The waters around Cyprus, south of the islands of Castellorizo and near Rhodes were also labelled as Turkish.
Turkey says a western area of the EEZ is part of its continental shelf and that hydrocarbon exploitation by Cyprus should not take place until the island has been reunited and resources can be shared amicably. 
The most recent reunification talks in Switzerland ended in acrimony in 2017, largely because of a Greek Cypriot refusal to agree to Turkish forces remaining on the island.
Cyprus President Nicos Anastasiades is due to meet the Turkish Cypriot leader, Mustafa Akinci, this week to discuss a possible resumption of talks.
A border crossing in Nicosia. Picture credit: Wikimedia
Related