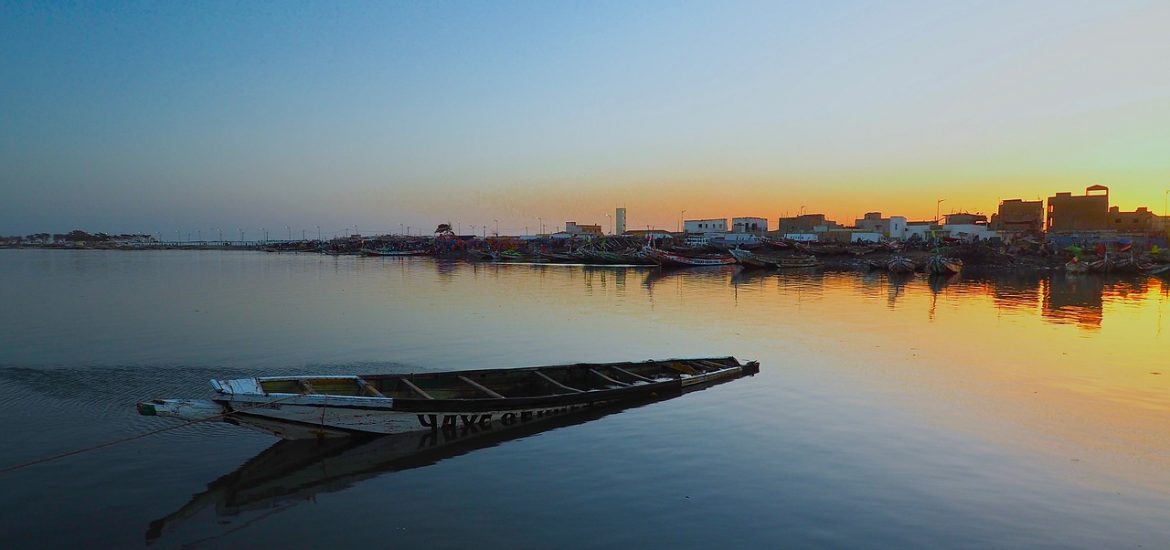 When a recent BBC investigation alleged corruption behind the allocation of energy contracts for gas fields off the coast of Senegal, the broadcaster not only pointed the finger at the companies exploring Senegal's newly discovered oil and gas reserves. The BBC also claimed Aliou Sall, the brother of the country's president, had benefited financially to the tune of hundreds of thousands of dollars as a result of the deal.
Senegal's reserves have huge potential. Just this week, one of the companies exploring off Senegalese shores announced the gas field may be larger than initially anticipated. This, of course, means that the process of awarding contracts is politically sensitive.
This is especially true in a country struggling to shake off the reputation which previous administrations, and particularly former president Abdoulaye Wade, garnered for institutional corruption. The energy contracts currently in question, for example, were drawn up during Wade's tenure.
Before the current president's rise to power in 2012, Wade practised corruption on an industrial scale. The former president's self-aggrandising policies gave rise to a multitude of corruption scandals, including one infamous occasion where he handed a suitcase with more than $150,000 in cash to a departing IMF representative as a "goodbye gift".
His son Karim, meanwhile, earned the title of "Mister 15%" for exploiting his government position to rake in hundreds of millions for himself. Karim, for his part, occupied four ministerial posts at once and spent years travelling on a private jet, causing the Senegalese people to further dub him the "Minister of Heaven and Earth".
Interestingly, the ultimate impact of the BBC's revelations may be to show just how much progress Senegal has made in transparency since the Wades left office. When Macky Sall became president in 2012, he swiftly resurrected the Court for Repression of Illicit Enrichment (CREI) and established a ministry for good governance, as well as the National Office against Fraud and Corruption (OFNAC). The CREI subsequently arrested and convicted Karim Wade of crimes including embezzlement and corruption.
Aliou Sall, in contrast, resigned his government post soon after news broke of the BBC's investigative report, while Senegal's judiciary has swiftly launched a full investigation. The OFNAC, founded by the current president, is leading the case. Sall underlined these and other components of the progress he has made over the last seven years in a speech at June's European Development Days (EDD) summit in Brussels, an event designed to promote closer global cooperation and explore strategies for reducing the wealth gap.
Sall's plans are reportedly producing results, with annual economic growth topping six percent and significant improvements in the country's poverty rate. Importantly, Senegal has shown consistent gains on Transparency International's Corruption Perceptions Index (CPI) since the 2012 elections. In fact, the NGO recently commended the country for its efforts to counter corruption.
All the same, the tumult stemming from the BBC's allegations will test Sall's administration; the opposition has unsurprisingly seized on the assertions, seeking to exploit them for political gain. Even so, the affair may yet again distinguish Senegal from its West African peers in terms of political stability and the strength of its democratic institutions. Senegal has never experienced a military coup, and its peaceful transitions of power set the benchmark for the rest of the continent.
Compared to regional counterpart and fellow petrostate Nigeria, for example, the strength of Senegalese institutions is exceptional. While in February of this year, around half of Senegal's 15.9 million citizens were exercising their franchise in an orderly presidential election, Nigeria was experiencing a more volatile electoral process in which dozens of people died, election offices were torched and ballot papers destroyed.
As Senegal develops its oil and gas reserves, it needs to make sure its institutions remain strong enough to prevent the re-emergence of graft. For an impoverished nation, the prospect of harvesting untold riches from vast underground energy reserves acts as a beacon of hope for its citizens. But, unless the government prioritises transparency, one of Africa's strongest democracies will remain at risk of falling victim to the resource curse.
Related