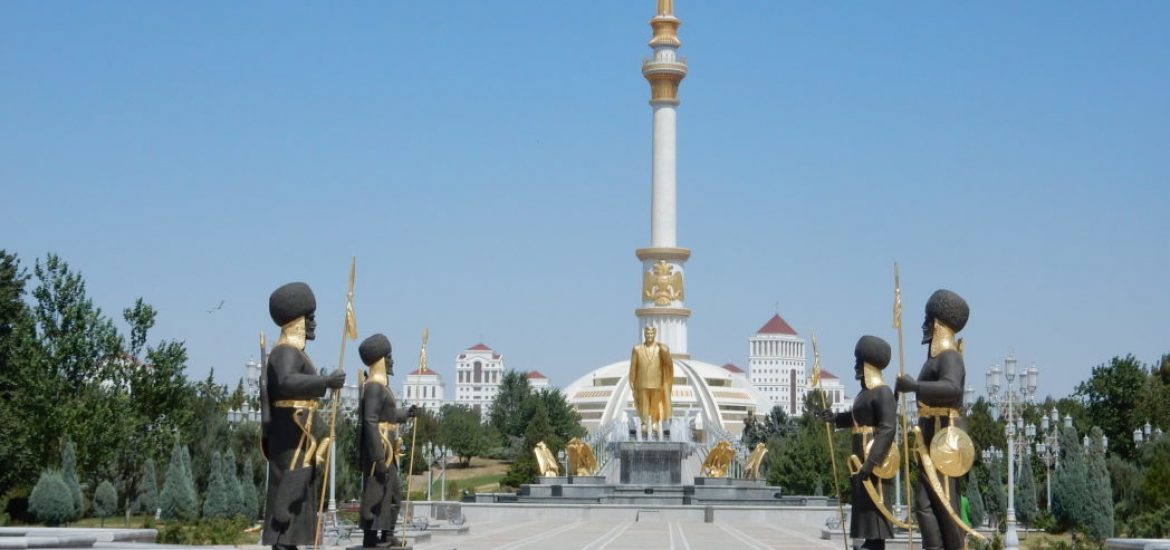 Russia's state-owned gas export monopoly Gazprom says it has agreed to import gas from Turkmenistan until July 2024 in an agreement with the Central Asian country's government-controlled Turkmengaz.
Gazprom said it would import up to 5.5 billion cubic metres (bcm) of gas annually, following an earlier 10-week deal for 1.2 bcm of gas that expired last month.
The company resumed purchases of Turkmen gas in April, more than three years after cutting off supplies of the key Turkmen export.
Gas flows through the Soviet-era pipeline linking the two countries have slumped from when Russia used to be the leading importer of Turkmen gas. It was eclipsed by China in around 2010, which has annual imports of Turkmen gas reaching around 33 bcm per year out of the total output of 70 bcm.  
Cheap Central Asian gas supplies enabled Russia to boost its exports to Europe.
The company resumed buying Turkmen gas in April more than three years after cutting off purchases of the ex-Soviet country's key export.
But in 2015 Gazprom said it was cutting annual imports of Turkmen gas from 10 bcm in 2010 to 4 bcm.
In early 2016 all exports ended amid a disagreement about prices.
Gazprom moved the dispute to the Stockholm arbitration court in June 2015 but later put the case on hold "with a view to finding a mutually acceptable solution on further co-operation outside the framework of the arbitration". 
Turkmenistan is dependent on fossil fuels as a source of hard currency and the loss of exports to Russia was a significant blow to the Turkmen economy.
Gazprom's deal has interpreted as cynical attempt to derail the trans-Caspian pipeline, which would send Turkmen to southern Europe through the Southern Gas Corridor via Turkey.
Last August, the feasibility of an underwater pipeline to Azerbaijan was boosted when the five nations with a Caspian Sea coastline – Turkmenistan, Kazakhstan, Iran, Azerbaijan and Russia – agreed legal terms for sharing access to the landlocked sea after 20 years of negotiation.
The Caspian basin is believed to have reserves of 48 billion barrels of oil, more than Nigeria or the US, and 8.3 trillion cubic metres of natural gas, which is roughly equivalent to Saudi Arabia's reserves.
Iran is arguably the loser under last year's arrangement, as it would get only about 13 per cent of the Caspian, where it is at its deepest and saltiest. Tehran has resisted previous deals recognising the Caspian as a sea.
Kazakhstan is set to be the biggest winner as more than half of the Caspian's hydrocarbon wealth would fall in a Kazakh sector. 
In the meantime, a restoration of Russian supplies gives Turkmenistan back its second main export market.
Only small volumes of gas have reached Azerbaijan in recent years in exchanges via Iran.
Turkmenistan is one of the world's oddest countries. Picture credit: Flickr 
Related