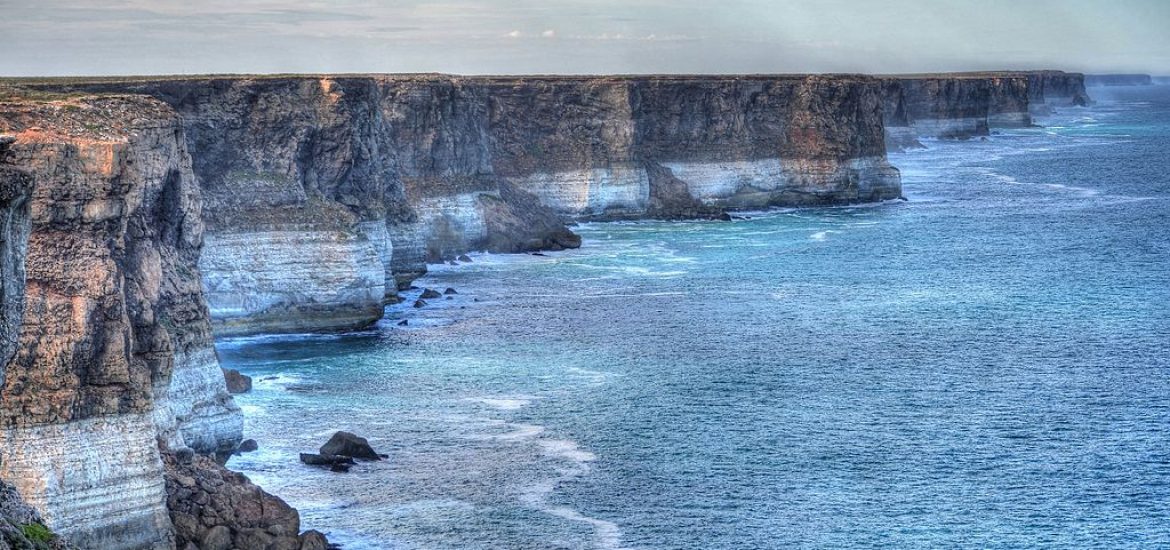 Norway's state-owned oil and gas giant Equinor has abandoned plans to drill for oil after a prolonged environmental campaign and as prices slump.
The project at the Great Australian Bight (pictured), said to be one of the most unspoiled marine environments in the world, was being abandoned because "the opportunity is not commercially competitive", the firm said. 
Whales come to give birth in the Bight and it is a refuge for sea lions, dolphins and penguins.
"There are more unique species there than on the Great Barrier Reef," said Greenpeace's Jamie Hanson.
Campaigners are still pushing for permanent environmental protection for the region. 
Equinor is the latest oil extractor to have abandoned proposals for drilling since 2016, following BP, Chevron and Karoon Energy.
Falling oil prices and stagnating demand caused by a move to electric vehicles and environmental concerns forced the company to readdress its energy projects. 
Canada's Teck Resources last week removed its application for the US$850 million oil-sands project. The application was made when oil was priced at almost US$100 oil per barrel. However, the pro-fossil fuel Australian government has renewed its commitment to extraction on the Bight, a large open bay in the middle of the continent's southern coast. 
"Many will find Equinor's decision not to proceed with this oil exploration project in the Great Australian Bight extremely disappointing, and it is particularly hard for South Australia," said resources minister Keith Pitt. "The Bight Basin remains one of Australia's frontier basins and any proposals for new oil and gas fields in this area will be assessed fairly and independently," he said.
Equinor was due to begin drilling during this year on an exploratory well around 400km offshore at depths of approximately 3km.
Equinor has announced tougher greenhouse gas targets as its production continued to rise. The firm aims to become the world's most carbon-efficient fuel company.
The Wilderness Society launched legal action challenging the approval granted by the federal offshore petroleum regulator last month, arguing that opponents had not been properly consulted.
Peter Owen, the environmental group's South Australian chief, welcomed Equinor's decision to "responsibly withdraw" from the Bight.
"It's been a while coming, but the right decision is the right decision, and we have no doubt that the hundreds of thousands of people that have supported the campaign to fight for the Bight will be both delighted and relieved to hear this news," he said.
Owen asked the Australian government to "listen to the people and permanently protect the unique waters of the Great Australian Bight from drilling for good".
The Great Australian Bight. Picture credit: Wikimedia 
Related