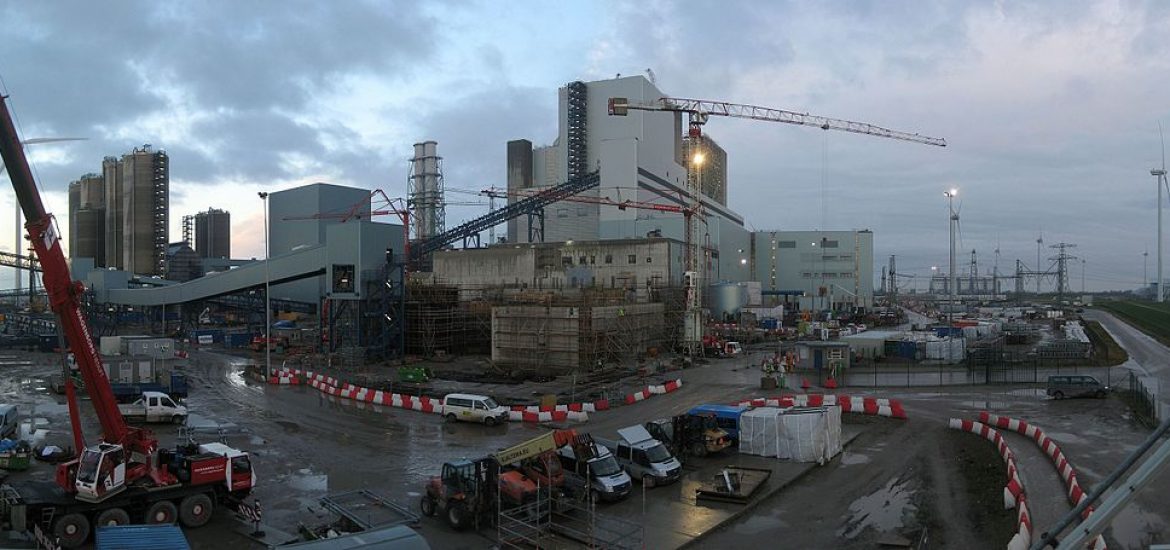 A consortium says it will launch Europe's biggest clean hydrogen project at Eemshaven seaport (pictured) in the Netherlands, which is due to be powered by new offshore wind farms.
Gasunie, Groningen Seaports and Shell Nederland said the NortH2 project would be powered by sprawling wind farms, which would have a capacity of 3-4 gigawatts by 2030 and 10GW by 2040. 
Royal Dutch Shell is already involved as part of its wider energy transition strategy.
Approximately 800,000 tonnes of green hydrogen would be produced by NortH2 per year by 2040 in Eemshaven and then possibly offshore in the North Sea, the firms said. 
NortH2 will come at huge cost and "the initial project phases may potentially require European and national subsidies available for the decarbonisation of energy", the consortium stated.
The project was projected to remove the production of 7 megatonnes of carbon dioxide annually and power 12.5 million Dutch homes, the statement said.
NortH2 is looking for more partners to join the consortium to push the initiative forward.
The idea is to convert surplus wind energy into hydrogen with an electrolyser in Eemshaven, possibly followed by one offshore. 
Recent government auctions in the Netherlands for offshore wind have been organised on a zero-subsidy basis. Any state support for the hydrogen project would probably be attached to the hydrogen-production aspect of the operation.
Gasunie's natural gas network could increasingly be used for the storage and transport of hydrogen.
Hydrogen is used as a power source in several modern industries, including ammonia production, in refineries and as a feedstock for chemicals. 
But currently around 95 per cent of hydrogen fuel is extracted with an energy-intensive process that relies on highly polluting methane. 
The world's most abundant and lightest element can easily be stored, unlike electricity.
A feasibility study is due to be carried out this year and the consortium hopes to start producing hydrogen by 2027. 
Marjan van Loon, president of Shell Nederland, said: "Together, we are launching an ambition that puts the Netherlands at the forefront of hydrogen globally. In addition, it contributes to achieving the objectives of the Dutch climate agreement and accelerates the energy transition.
"This project offers opportunities throughout the entire hydrogen chain. In addition, it fits well with our New Energies aspirations and our ambitions to find new ways to reduce carbon dioxide emissions and deliver more and cleaner energy, at home, on the go and at work."
Eemshaven. Picture credit: Wikimedia 
Related