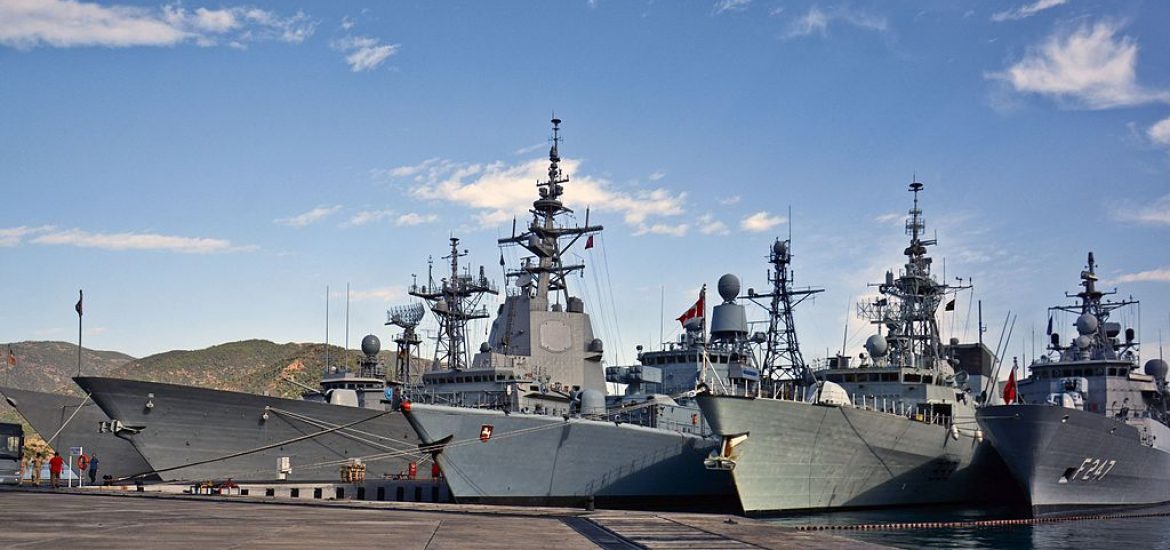 As Turkey says it plans to drill in Cyprus's exclusive economic zone (EEZ), which Ankara refuses to recognise, a government representative stepped up the rhetoric by telling the Greek Cypriots to "remember 1974" when they were crushed by a Turkish invasion.
"It would be good for Anastasiades to remember 1974 and keep it fresh in his memory," Turkey's ruling AK party spokesman Omer Celik said in reference to Cyprus President Nicos Anastasiades.
The invasion in 1974 aimed at "protecting the lives, rights and interests of Turkish Cypriots" Celik said.
Anastasiades last week said Turkey drilling in Cypriot waters would be like a fresh invasion.
Turkey's first seismic vessel, the Barbaros Hayrettin Pasa, was bought from Norway in 2013 and has been doing exploration in the Mediterranean since April 2017.
Celik said Cyprus and Greece governments had made "aggressive" statements about Turkey's natural resources exploration in the areas where the isolated Turkish Cypriot administration had bequeathed its licence to Turkish Petroleum.
"They know best that these aggressive statements will not alter our attitude of protecting Turkey's rights and interests," the spokesman for the populist party said.
Turkey wanted to distribute natural resources to Greek and Turkish Cypriots equally, Celik said. "But the Greek Cypriot administration doesn't give consent in any circumstances."
Ankara had consistently said Turkish Cypriots had rights to the natural resources in the Eastern Mediterranean, the spokesman told the media.
Celik said two Turkish vessels were "involved in activities" off Cyprus "and our naval forces are protecting them". He also criticised Greece and Cyprus for "signing deals with countries that have problems with Turkey", in an apparent reference to Israel and Egypt.
Egypt and Turkey have had strained ties ever since the Turkish-backed Muslim Brotherhood government of Mohamed Morsi was toppled in 2013.
Ankara is also at odds with Cairo over maritime boundaries in the eastern Mediterranean.
"There is a real danger of a Turkish confrontation with international drillships," John Roberts, an energy specialist at the Atlantic Council, said. "The Turkish government does not recognise the government of Cyprus in the way the rest of the world does and that means it does not recognise the Republic of Cyprus has an exclusive economic zone. If it pursues this argument to its logical end, it will use force to keep uninvited visitors at bay, which would put it at odds not only with the EU but partners in Nato."
Last week Cyprus said talks were progressing with France's Total and Italian major Eni for an exploration licence for block 7 in Cyprus' EEZ.
Turkey's President Recep Tayyip Erdogan in a speech said there were "increasing attempts to violate our rights in the Eastern Mediterranean and the Aegean".
"You will give a response of steel to any threat to an inch of our borders but also beyond our borders," he told an audience of cadets.
The Turkish navy is increasingly being used to reinforce Ankara's Cypriot ambitions. Picture credit: Wikimedia
Related