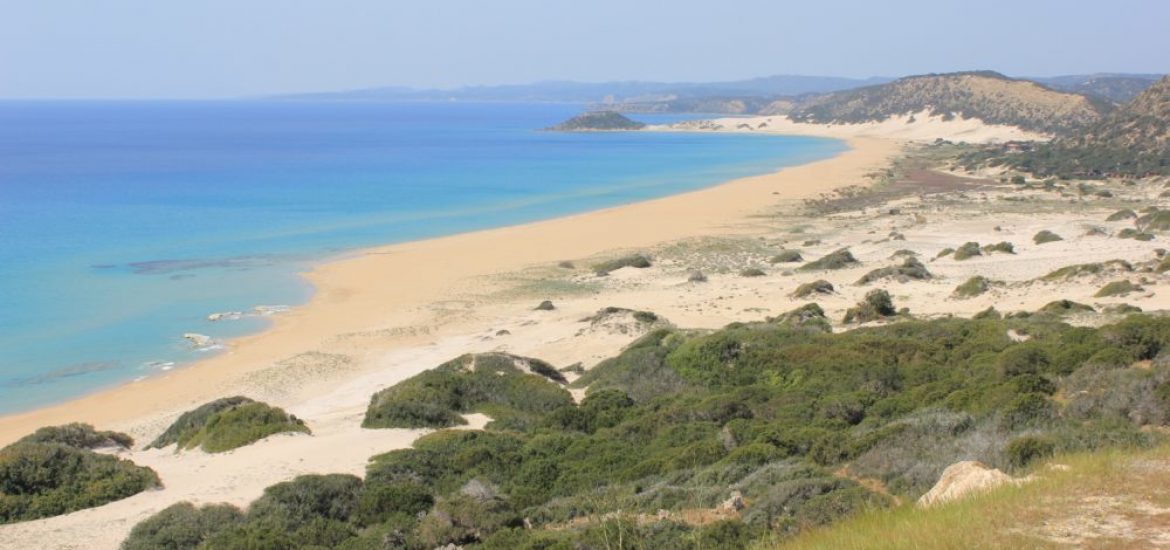 Turkish President Recep Tayyip Erdogan has criticised European Union measures to punish Turkey for drilling near Cyprus and vowed to press ahead with the operations.
The EU last month cut €145.8 million in pre-accession financial funds to Turkey allocated for 2020, froze the European Investment Bank's activities and stopped co-operation under the EU-Turkey aviation agreement. The sanctions were seen by observers as relatively light. 
"The EU which has announced so-called measures … is not harming us but itself," Erdogan told the media. 
"We are continuing right now the exploration activities and will continue to do so with the same determination."
Cyprus is badly in need of an extra source of income and natural gas but there have been long-running arguments between the two Cypriot communities over drilling for oil and gas.
Turkey first threatened to start drilling in 2011 after Cyprus licensed the Texan producer Noble Energy to drill for gas off its southern coast.
Erdogan declared that the island's Turkish community was united behind Ankara's confrontational stance.  
"Turkey must remain a guarantor state in the event of an agreement on the unification of the island of Cyprus. Turkish Cypriots are deeply content with Turkey's dedicated stance on a solution."
Ankara has two drill-ships and two seismic exploration vessels in Cypriot waters with security provided by the Turkish naval and air forces, Erdogan told the press conference in Ankara.
The first drill-ship, the Fatih, began drilling in early May around 75km off the island's west coast. The second, the Yavuz, is to the east of the Karpas peninsula (pictured).
Turkey says gas profits should be shared equally between both communities on the divided island.
Cyprus last month rejected as "unacceptable" a Turkish Cypriot proposal to share offshore fossil fuels.
Erdogan said no project that excluded Turkey or Turkish-occupied northern Cyprus could be put into practice.
France's president, Emmanuel Macron, has repeated the line that he would not tolerate Turkey's "illegal actions" within the Republic of Cyprus' exclusive economic zone.
Greek Prime Minister Kyriakos Mitsotakis, who was visiting the Elysee Palace in Paris, was assured of French solidarity with Greece and Cyprus.
The two leaders discussed French-Greek defence co-operation alongside security in the eastern Mediterranean.
The Karpas peninsula. Picture credit: Wikimedia 
Related