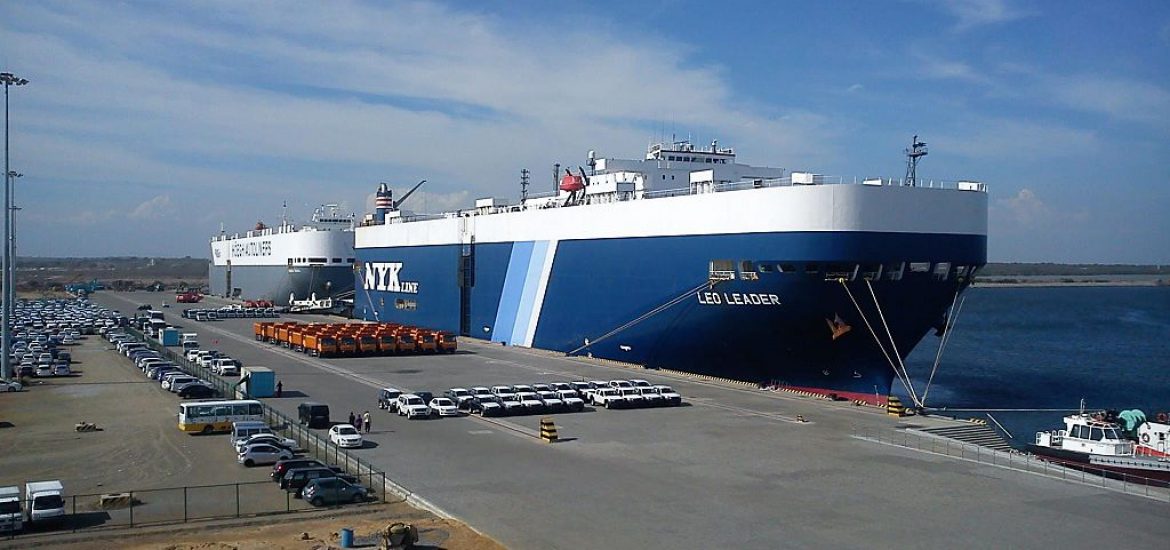 The European Union and Japan have signed an extensive "Asia connectivity" deal to build infrastructure, boost energy connections and maintain development standards for global projects in an attempt to challenge China's controversial Belt and Road Initiative (BRI). 
The "connectivity partnership" is due to cover transport and digital industries to counter the US withdrawal from international deals like the Iran nuclear and Paris climate agreements. 
Japanese Prime Minister Shinzo Abe and European Commission President Jean-Claude Juncker signed the agreement this week, stressing the importance of projects being sustainable both environmentally and fiscally. 
"Connectivity must be sustainable in financial terms — we must bequeath to the next generation a more interconnected world, a cleaner environment and not mountains of debt," Juncker said at the signing ceremony.
"It's also a question of creating interconnections between all countries in the world and not merely dependence on one country."
The EU plans to channel €60 billion into various projects.
Abe hailed a "resounding declaration" as "the values and principles we have held dear could waver or drift". 
He added: "Whether it be a single road or a single port when the EU and Japan undertake something, we are able to build sustainable, rules-based connectivity from the Indo-Pacific to the western Balkans and Africa." 
There was no mention of China but the deal is clearly an attempt to challenge the vast BRI, which has been endorsed by more than 150 countries and international organisations, including more than half of EU member states. 
The BRI, one of the signature projects of Chinese President Xi Jinping, has saddled numerous countries with heavy debts, fallen short on environmental standards and lacked accountability. 
The World Bank estimates around US$575 billion worth of railways, roads, ports and other projects have been built or are under construction.
The EU-Japan deal promises "transparent procurement practices, the ensuring of debt sustainability and the high standards of economic, fiscal, financial, social and environmental sustainability". 
One EU source said: "In a bifurcated world dominated by the US and China, a lot of places around the world are looking for European leadership to present an alternative.
"We have heard that call and we are now putting the various strands and elements together in a more comprehensive strategy."
Juncker called for development projects "without mountains of debt" or dependence on "a single country". 
The European Union has begun to take a tougher stance on China's rise, saying it was a "systemic rival" in some areas and a competitor in others.
Hambantota in Sri Lanka. China's Belt and Road Initiative has left several countries saddled to Beijing through heavy debts. Picture credit: Wikimedia 
Related