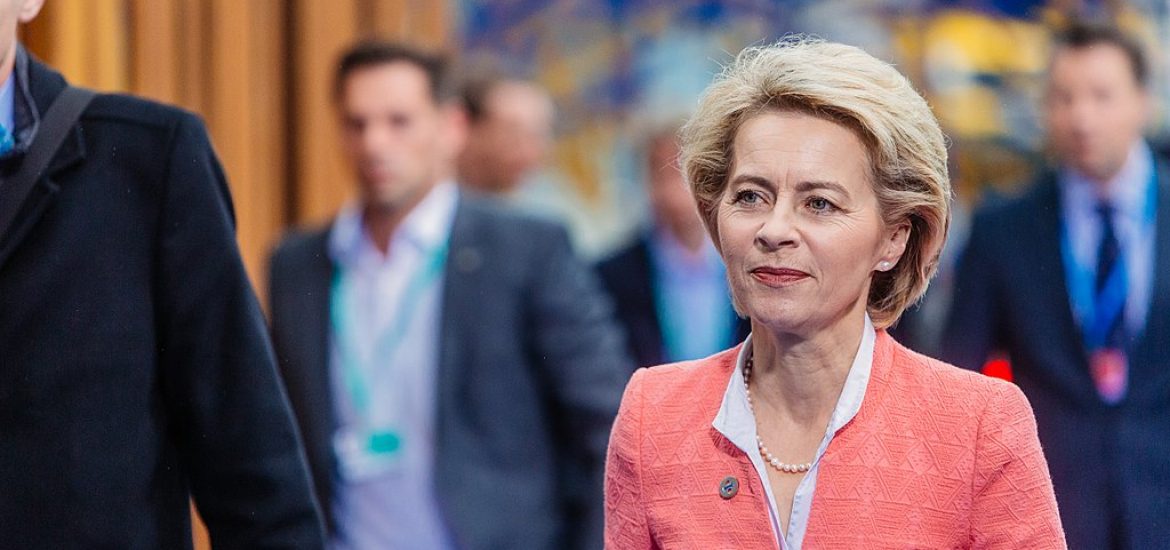 The outgoing German defence minister, Ursula von der Leyen (pictured), has pledged to address climate change, ahead of the European Parliament's vote on her nomination for president of the European Commission.
The new "green deal" would aim to make the European Union carbon neutral by 2050, where carbon pollution is balanced by green measures like tree planting. 
Von der Leyen emphasised the need for unity on authoritarianism, protectionism and climate change. "We must first rediscover our unity, if we are united on the inside nobody will divide us from the outside," the controversial nominee said.
She promised "a sustainable Europe investment bank" to unlock substantially more investment in renewable energy and other measures over the next 10 years to help the bloc meet commitments made under the 2015 Paris climate agreement.
"Our most pressing challenge is keeping our planet healthy," she told the parliament. The CDU politician, who would be the European Commission's first female leader, promised to propose legislation within her first 100 days to make Europe the "first climate neutral continent in the world by 2050". 
She needs a parliamentary majority to take charge.
Green, anti-EU and left-wing MEPs say they will vote against her nomination because of the closed nomination process. 
Von der Leyen was not one of the candidates put before European voters in May's elections.
Some MEPs are angry that the European parties' top candidates (Spitzenkandidaten) were rejected by government chiefs in secret meetings.
The 60-year-old said all sectors would have to help fight climate change, "from aviation to maritime transport to the way each and every one of us travels and lives, emissions must have a price that changes our behaviour". 
She said the EU's current target of cutting carbon emissions by 40 per cent by 2030 was insufficient and the goal should be 50 or 55 per cent.
Von der Leyen promised a "just transition fund" to support economies that were not as advanced.
The European Commission drafts the bloc's laws and enforces rules, with the power to impose fines on member states.
"Not all about regions have the same starting point but we all share the same destination," von der Leyen said. "This is why I will propose a just transition fund to support those most affected. This is the European way, we are ambitious, we leave nobody behind."
Ursula von der Leyen. Picture credit: Wikimedia 
Related