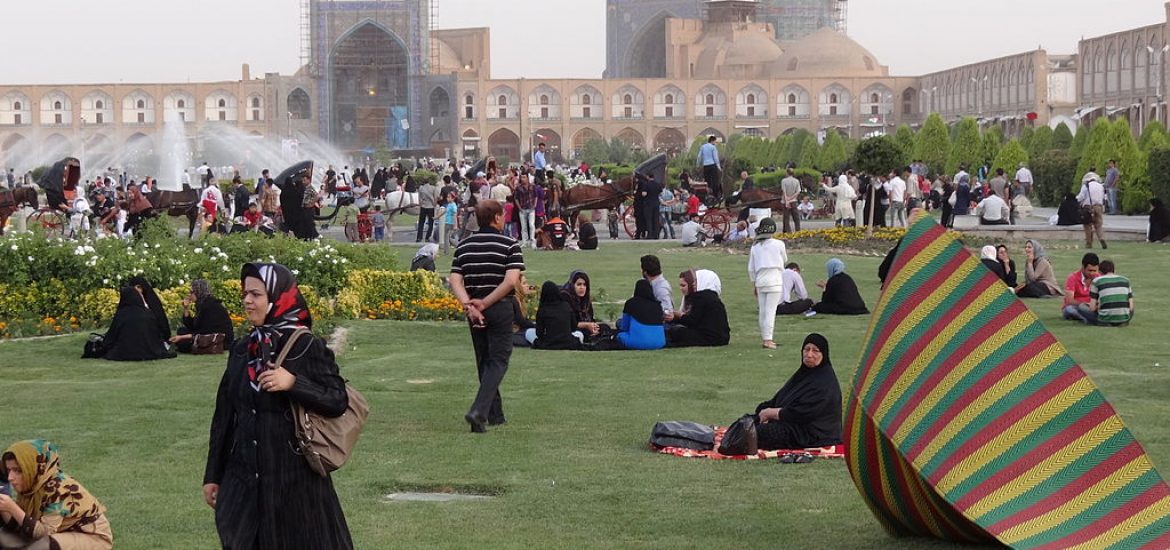 France, Germany and the UK have rejected Iran's 60-day "ultimatum" over the 2015 nuclear deal a year after the US withdrew from the seven-nation agreement.
Meanwhile, Donald Trump said he would be willing to end the sanctions in exchange for an end to nuclear weapons development.
The European Union urged Iran to respect the 2015 agreement, which was designed to curb Iran's nuclear programme in exchange for sanctions relief, and said it regretted Trump's decision to reimpose sanctions on Iran.
The EU said it remained committed to sanction-lifting to benefit the "Iranian people".
"We strongly urge Iran to continue to implement its commitments under the [nuclear deal] in full as it has done until now and to refrain from any escalatory steps," Brussels said.
"We reject any ultimatums and we will assess Iran's compliance on the basis of Iran's performance regarding its nuclear-related commitments."
Iran announced this week it would resume high-level enrichment of uranium if the agreement's signatories did not keep their promises under the deal.
Iran's president, Hassan Rouhani, has said the other signatories – Germany, the UK, France, China and Russia – had 60 days to implement their promises to protect the Iranian oil and gas sector and its banks from Trump's sanctions.
But now Trump has offered Iran direct talks, saying its leaders should "call me". "What I'd like to see with Iran, I'd like to see them call me," Trump said, adding that the Iranian economy was in chaos because of his sanctions.
"What they should be doing is calling me up, sitting down and we can make a deal, a fair deal," the tycoon turned populist added. "We just don't want them to have nuclear weapons. It's not too much to ask. And we would help put them back into great shape."
The comments mark a potential shift in policy after his team previously insisted on 12 wide-ranging conditions, including non-intervention in Syria, Yemen and Iraq, in order for the sanctions to be lifted. Trump's comments, if serious, suggest a deal on nuclear weapons would be enough.
Iran's new ambassador to the United Nations, Majid Takht Ravanchi, said Tehran had no interest in developing nuclear weapons.
"The first question that he has to answer is why he left the negotiating table because we were talking to all participants of the nuclear deal, including the US," Ravanchi told the media. "So all of a sudden he decided to leave the negotiating table … What is the guarantee that he will not renege again on the future talks between Iran and the US?"
Iran's Foreign Minister Javad Zarif said the decision to withdraw from certain provisions from the nuclear deal did not violate the agreement, blaming US provocation.
He said Iran would uphold its obligations if European signatories upheld their commitments made to Tehran.
Iran's population is the first victim of US sanctions. Picture credit: Wikimedia
Related