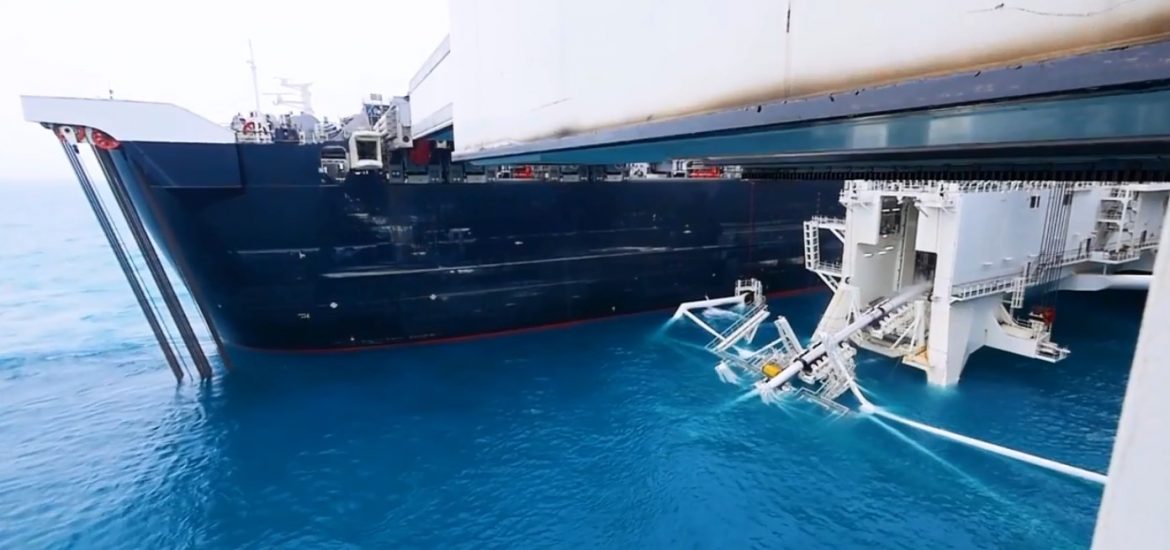 The European Union has adopted a Franco-German compromise on allowing Germany to remain the lead negotiator with Russia on the Nord Stream 2 pipeline.
France has previously said it would support EU oversight of new gas pipelines, sparking German fears that the Baltic states and Poland, which oppose Nord Stream 2, could block the project.
France said it had agreed that principal responsibility lay with Germany, the "territory and territorial sea of the member state where the first interconnection point is located".
German Chancellor Angela Merkel told the media: "There was indeed an agreement which was only possible thanks to close cooperation between France and Germany.
"Today is a good day, and that is because of French-German co-operation."
France's earlier support for giving other EU countries more say in the project could have shifted the balance away from Germany.
After the deal was struck, the French government told the media there was no French-German "crisis".
A spokesman in Paris said: "The dependence on Russian gas worries us. For that reason, it is important to us to ensure European control so that this dependence does not increase."
An EU diplomatic source said US representatives were lobbying until just before Friday's meeting in a bid to block the pipeline.
"Washington has put enormous pressure on EU capitals in recent days to prevent Nord Stream 2," an unnamed diplomat told AFP.
"The fact that the gas directive was then almost passed by consensus is also due to the growing displeasure among the EU states over the attempted US influence."
If approved by the EU, the deal could create complications for Russian state-run gas exporter Gazprom, which would then have to follow Brussels' regulations and, therefore, would no longer be the only operator of the pipeline.
Gazprom owns Nord Stream 2 and has a monopoly on Russia's export pipelines. Russian laws might need to be changed to conform with European legislation. Undermining Gazprom's ownership of the pipeline could undermine the economics of the US$11-billion link.
Russian presidential spokesman Dmitry Peskov claimed that the US was making efforts to undermine fair competition.
"This international project is necessary for Russia and the EU, but it is constantly attacked by third countries, more specifically by the United States," he said.
Peskov said the US was trying to encourage Europe "to buy more expensive American gas … we hope that the EU member countries will know how to settle this issue themselves".
Nord Stream 2 has moved ahead rapidly despite its opponents. Picture credit: YouTube
Related