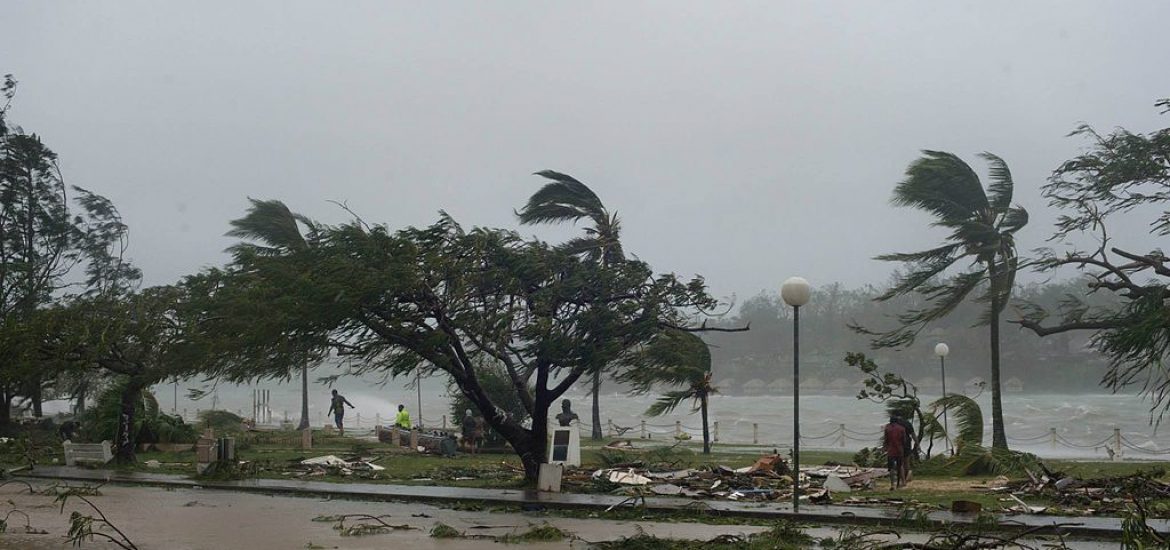 Taxing the extraction of fossil fuels could help pay for the rising costs of extreme weather while providing an incentive to persuade consumers to ditch oil, gas and coal, activists claim.
Based on the "polluter pays" principle, businesses would be taxed for every tonne of coal, oil and gas they extract.
A "climate damages tax" on oil, gas and coal companies could raise US$300 billion per year by 2030 to help those hit by climate-related tragedy, said the proposal backed by WWF and Practical Action.
The tax would lay the cost of rising disaster losses directly on the industries most responsible for them, they said in a report for the UN's COP24 climate summit in Poland.
The proposed tax was compared to similar charges applied to tackle the damage caused by oil spills and smoking.
At least half of the funds raised from the tax would help poor communities switch to renewable energy and transport, the proposal said.
The groups behind the report said discussion of the matter was progressing at a rate out of step with the urgency of the crisis.
"The injustice of climate change is that the impacts are felt first and hardest by those with the least responsibility for its causes," Ralph Regenvanu, Vanuatu's foreign minister, said. 
The Pacific nation said it lost around 64 per cent of its GDP, about US$450 million, as a result of Cyclone Pam in 2015 (pictured), was still struggling with the impact, he told the climate conference in Poland.
"We cannot sustain the level of public expenditure we need to keep recovering," Regenvanu said. "We're now on a permanent state-of-emergency footing," he said.
From 2021, the proposed tax would charge US$5 on each tonne of carbon emissions from fossil fuels.
Part of the tax would be invested to help fossil-fuel workers find new jobs and pay for cleaner infrastructure for low-income communities, it said.
"The world must wean itself off fossil fuels if we are to protect the planet and we must do so quickly," said Manuel Pulgar-Vidal, WWF's energy chief.
Julie-Anne Richards, one of the report authors, said the tax was "a practical way to address the injustice at the heart of climate change".
Conventional fuel providers generated "hundreds of billions in profits while the true costs of their products are paid by the rest of society", she said.
After Cyclone Pam in Vanuatu. Picture credit: Wikimedia 
Related