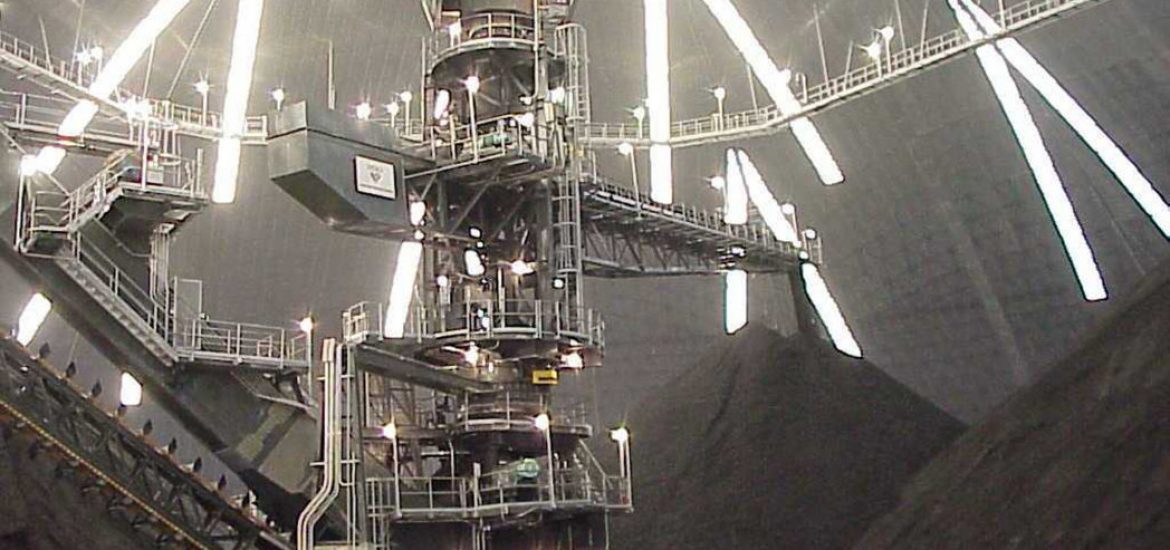 Donald Trump has dispatched two senior energy envoys to promote the use of "clean coal" and other fossils fuels to the UN's COP24 climate summit in the Polish city of Katowice.
The US event, Innovative Technologies Spur Economic Dynamism, was supposed to "showcase ways to use fossil fuels as cleanly and efficiently as possible, as well as the use of emission-free nuclear energy", according to the US State Department.
It instead alarmed other nations.
Wells Griffith, Trump's most senior energy adviser, was disrupted by shouts "shame on you" and "keep it in the ground" from activists.
Australia, reaffirming its commitment to coal, was the only country apart from the hosts, Poland, to appear at the US event.
Patrick Suckling, Australia's environment ambassador, spoke on the panel with his nameplate carrying the US flag.
"Actions speak loudly and as we've been hearing, the United States has been a powerhouse … in different approaches to energy security while seeking emissions reductions," Suckling said.
"Australia has a technology-neutral approach to emissions reduction. It's important that we do so, we need to pull every lever to reduce emissions. We need to be open to innovation and new technologies providing multiple pathways for energy security and emissions reductions."
Australia's support for the US coal event went down poorly with environmentalists.
Simon Bradshaw, Oxfam Australia's climate adviser, said it was "extremely disappointing" to see Australia back the US in promoting coal.
"It is a slap in the face of our Pacific island neighbours, for whom bringing an end to the fossil-fuel era is a matter of survival, and who are working with determination to catalyse stronger international efforts to confront the climate crisis. And it is firmly against the wishes of an overwhelming majority of Australians."
Bradshaw said coal made little economic sense but would "be measured in more lives lost, entrenched poverty, rising global hunger, and more people displaced from their land and homes".
Trump says he will withdraw from the 2015 Paris climate agreement when he is legally able in 2020, arguing that it "disadvantages the United States to the exclusive benefit of other countries".
His contributions to COP24 appears to be entirely negative.
The delegations from the US, Russia, Saudi Arabia and Kuwait at the weekend blocked the unanimous endorsement of the latest report by the Intergovernmental Panel on Climate Change.
They opposed the resolution saying all the 195 countries at COP24 "welcomed" the study, which calls on world leaders to act to limit global warming to 1.5°C, proposing instead that the conclusions be "noted".
Saudi Arabia said its opposition to the resolution was based on the report's unspecified "gaps and challenges" that required further research.
Jackson, Tennessee. Coal is by far the most polluting fossil fuel. Picture credit: Flickr
Related