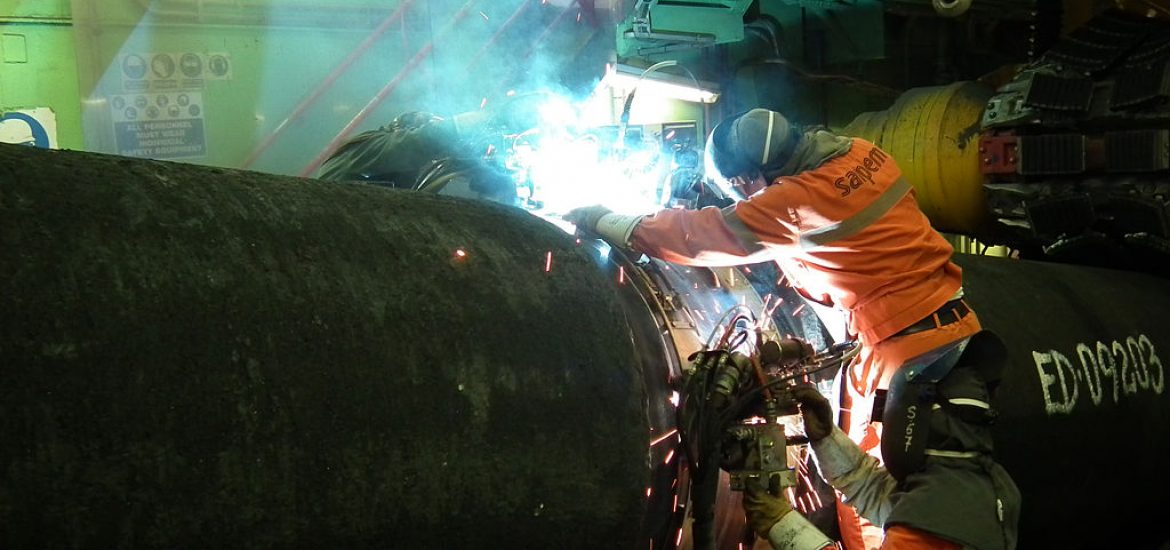 Russia's natural gas exporter, Gazprom, is channeling investment into the fight for market share as Washington threatens its largest European pipeline project with possible sanctions.
Gazprom plans to spend US$13.7 billion on routes to Western Europe and China next year, almost 41 per cent more than in 2017, according to a draft budget.
The biggest investment is its Nord Stream 2 link to Germany, which had planned to start borrowing from banks in 2018 before being eyed as a potential target by the US in August 2017, Bloomberg reported.
Gazprom sees the sanctions threat against Nord Stream 2 as an attempt to boost exports of liquefied natural gas (LNG) in its most profitable market. The expansion has divided opinion in the European Union, which has threatened retaliation if the Washington hurts EU energy firms involved in the pipeline. Poland and Ukraine, which are transit routes for Russian gas, have argued against the €9.5 billion project that bypasses them by using a Baltic Sea route.
The pipeline threatened Central European security, Poland's new prime minister, Mateusz Morawiecki, said.
Poland is dependent on Russian gas and the pipeline would economically link Germany with Russia and allow Gazprom to dictate prices.
Morawiecki said the pipeline could also add to instability in Ukraine, still reeling from Russia's 2014 invasion.
Seeking to cut the dependence on Russia, Poland is importing US LNG and plans to open a pipeline with Norway in the hope of becoming a regional gas and energy distribution hub.
Meanwhile, Gazprom, which has a monopoly on pipeline exports of gas from Russia, was forced to finance its future pipeline on its own, said Alexander Kornilov, an energy analyst at Aton.
Gazprom and its five EU partners, including Germany's Uniper and Austrian major OMV, provided up to 30 per cent of the pipeline's budget by August. Their plan to have the project operator, owned by Gazprom, borrow the rest from banks may need to change following Washington's legal action, OMV announced in September.
Gazprom will contribute an extra €1.52 billion for the Baltic section of the link in the next financial year as it aims to keep the project on target to start gas flows by 2019 and is increasing spending on the Russian network, according to the draft budget.
"Before getting all the approvals to build Nord Stream 2, it's complicated to raise project financing," said Gazprom spokesman Sergei Kupriyanov. "Really, this can be done after finishing the approvals process."
Work on Nord Stream in 2011. Picture credit: Wikimedia 
Related