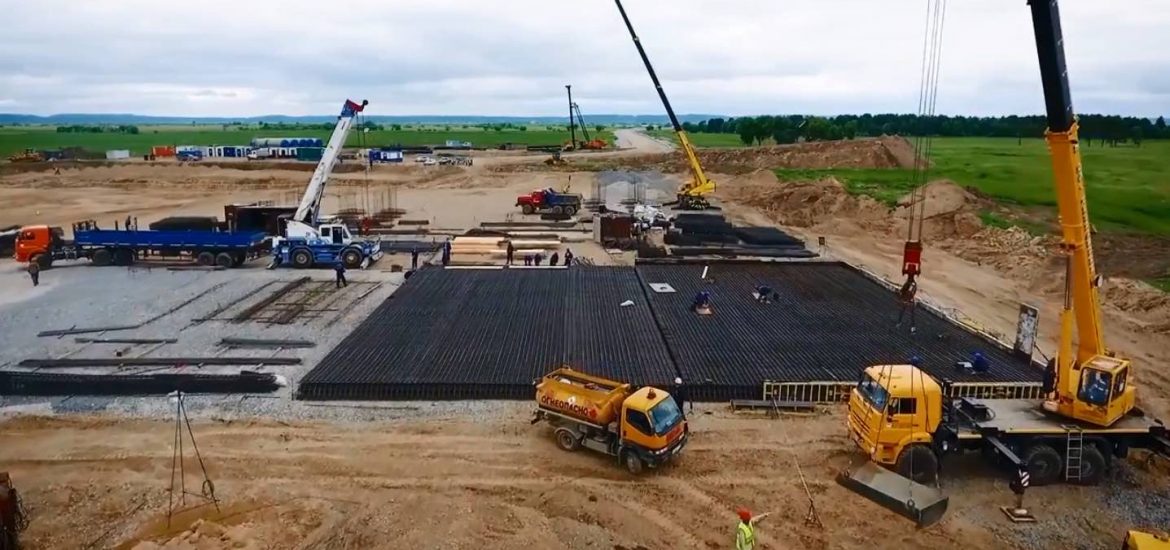 Russian de-facto gas export monopoly Gazprom is expected to set a new record for exports to Europe, indicating the need for new contracts with its EU partners, according to Russian energy minister Alexandr Novak.
"This year we had an interesting event: Gazprom's long-term export contracts have met the maximum annual amount of gas. This means the need to conclude additional pipeline contracts," Novak reportedly told Russia's Kommersant.
He said pipeline gas was the most competitively priced in Europe. The US is trying to sell LNG to European markets but it remains costly compared to Russian natural gas. 
Novak purportedly said Russia was ready to ensure gas deliveries under long-term contracts to the EU in the absence of a new pipeline deal on transit with Ukraine after the current deal expires in December next year.
Last month, the Russian Energy Ministry and Russia's 10 biggest oil companies signed a deal to stabilise the fuel market until March 31, according to Kremlin mouthpiece Sputnik.
"Despite the fact that the agreement will be in place until March, the market already operates in different conditions: oil price decreased more than by US$20 per barrel, subsequently, petroleum products price… is much lower than the figure enshrined in the agreement… Now the internal [oil] market is premium," Novak was quoted saying.
A constructive dialogue with Ukraine was being blocked by the ongoing legal dispute between Kiev's energy company Naftogaz and Gazprom over the deliveries and transit of the Russian gas, he added.
Last month German Chancellor Angela Merkel said Ukraine would remain a gas transit country.
Around 370km of the 1,224km Nord Stream 2 pipeline (pictured) has been completed, according to Nord Stream, a subsidiary of Gazprom which is the project contractor.
The pipeline is set to cross the exclusive economic zone of five European countries, with only Denmark still undecided on whether the project can pass through its territory. 
Ukraine, Poland, the three Baltic countries and the United States oppose Nord Stream 2. The pipeline was "a step back for European energy security and US interests", according to a US Congress report from December 12. It proposed new sanctions on companies involved in the project. 
Earlier this month, deputy Gazprom CEO Alexander Medvedev said gas exports to the EU would exceed 200 billion cubic metres (bcm) for the year. Last year's figure was a record 194.4 bcm.
The controversial Nord Stream 2 pipeline between Russia and Germany is making rapid progress. Picture credit: YouTube 
Related