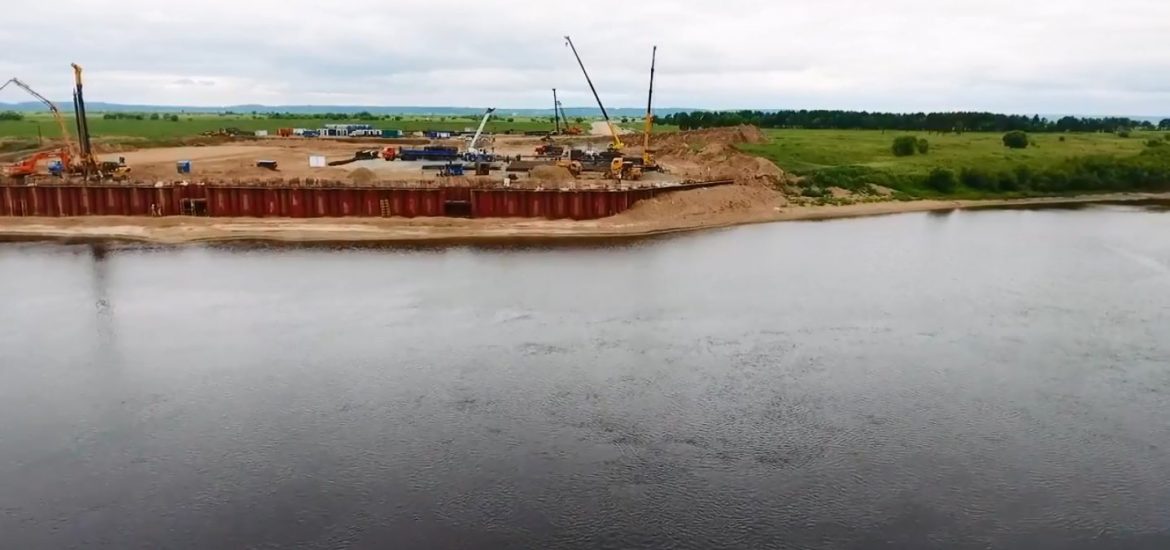 Russia's state-run gas giant Gazprom, during a visit by President Vladimir Putin, has signed an agreement with Austria's OMV extending contractual gas deliveries by 12 years until 2040. 
Austrian chancellor Sebastian Kurz, 33, witnessed the signing. Last year OMV said Austria imported a record 9.1 billion cubic metres of gas from Russia.
OMV is one of five western companies funding the Gazprom-owned Nord Stream 2 project (pictured), despite a challenge from Polish antitrust authorities and opposition from Ukraine and the US. 
Kremlin mouthpiece Tass said the contract extension may convince banks to provide funding by confirming that Austria will continue receiving Russian gas during the recoupment period of the pipeline.
"The agreement signed today is yet another testament to the growing need for gas imports both in Austria and Europe in general – the need that Gazprom is ready to satisfy. By implementing the construction project for the Nord Stream 2 gas pipeline, we will make gas deliveries even more reliable for the benefit of consumers," said Gazprom chief executive Alexei Miller.
Tass said the contract's annual volume did not grow, although OMV CEO Rainer Seele had reportedly said he was willing to go for this.
Seele said: "By 2030 the European Union will have to import more than 80 per cent of its demand for natural gas. With the extension of the gas supply contract, we are making an important contribution to the supply for Austria as well as for other European countries in the light of increasing demand. This will also enable us to reduce carbon-dioxide emissions."
Alexey Grivach from Russia's National Energy Security Fund linked the refusal to increase the volume to uncertainty in Austria's energy policy. Tass quoted him saying: "It is unclear whether the country will continue subsidising renewable-energy sources or will opt for an economically viable decision."
Kurz, who was in school when Putin became president in 2000, said his country hoped for an improvement in EU-Russia relations, and for progress in eastern Ukraine that is a precondition in Brussels for a reduction of the sanctions imposed in 2014. 
Relatively pro-Kremlin Austria was an "active member of the EU" and wanted the sanctions eased, Kurz said. Austria takes over the rotating six-month presidency of the bloc from July 1. 
Austria was not one of the many countries that expelled Russian diplomats in response to the attempted murder of former double agent Sergei Skripal in the English city of Salisbury, which was blamed on Moscow. 
Putin's visit follows the 50th anniversary of the first contract for delivery of Russian gas to OMV in June 1968 when deliveries were made to Baumgarten, near the Slovak border, and no re-sale was allowed.
Nord Stream 2 is highly controversial. Picture credit: YouTube
Related