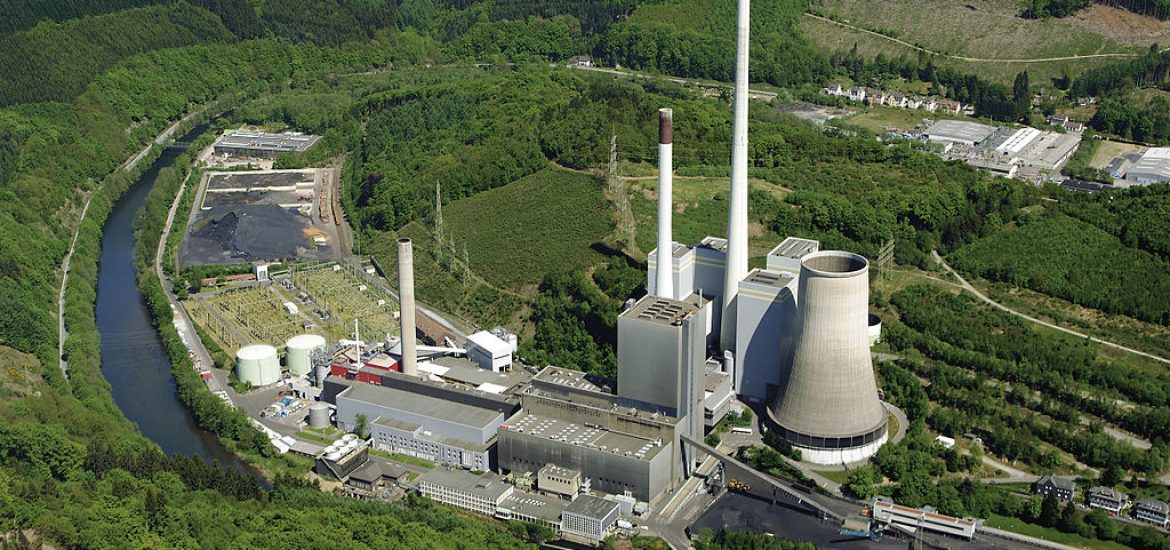 The German cabinet has approved legislation to create a timetable to close more than 100 coal power stations. 
The draft bill frees up €50.8 billion of compensation for communities that depend on coal and mining firms. There are also payouts for utilities RWE and Uniper that have to close power stations. 
The oldest, most polluting power stations – some of which date back to the 1950s – will close first. The government also plans to stop lignite or brown coal use. Germany is the world's largest producer of the most polluting form of coal.
The German government says it wants to cut greenhouse emissions to 55 per cent of its 1990 level by 2030.
Outside Chancellor Angela Merkel's office, protesters held signs saying, "Shut off the coal plants now" and "Smash RWE".
The government has opened the possibility of the coal exit timetable being speeded up to 2035, based on reviews planned for 2026 and 2029.
Campaigners say the legislation fails to match the government's climate promises.
"We're in the middle of a climate crisis and it's unjustifiable for the coal plants to keep warming the Earth for another 18 years," said Greenpeace's energy specialist Lisa Goeldner.
The government has spent a year in discussion with coal lobbyists trying to establish a budget to end coal use by 2038. 
Finance Minister Olaf Scholz said: "Within a few short years, Germany will put a central part of its energy supply on a new footing — modern, climate-friendly and future-orientated."
Of coal-mining communities, the minister said: "These regions need us to think about their future too [to] ensure the structural change succeeds."
At the end of the process, an extra €2.2 billion was added for the utilities to fix maximum prices being paid to close power plants until 2026.
"What the government is doing is setting in motion a huge and fundamental transformation in our energy supply, even if some elements of this law are of course debated in the public sphere and criticised," said Merkel's spokesman Steffen Seibert.
In separate talks this month, RWE secured compensation of €2.6 billion for its lignite operations, despite saying it would face €3.5 billion in costs. A further €1.7 billion was allocated for eastern German lignite extraction, largely by the Czech firm Energeticky a Prumyslovy.
"This draft law disdains the hundreds of thousands of voices of young people," said Quang Paasch of the Fridays for Future movement, which was inspired by Swedish teenager Greta Thunberg.
Werdohl-Elverlingsen, Germany. Picture credit: Wikimedia 
Related