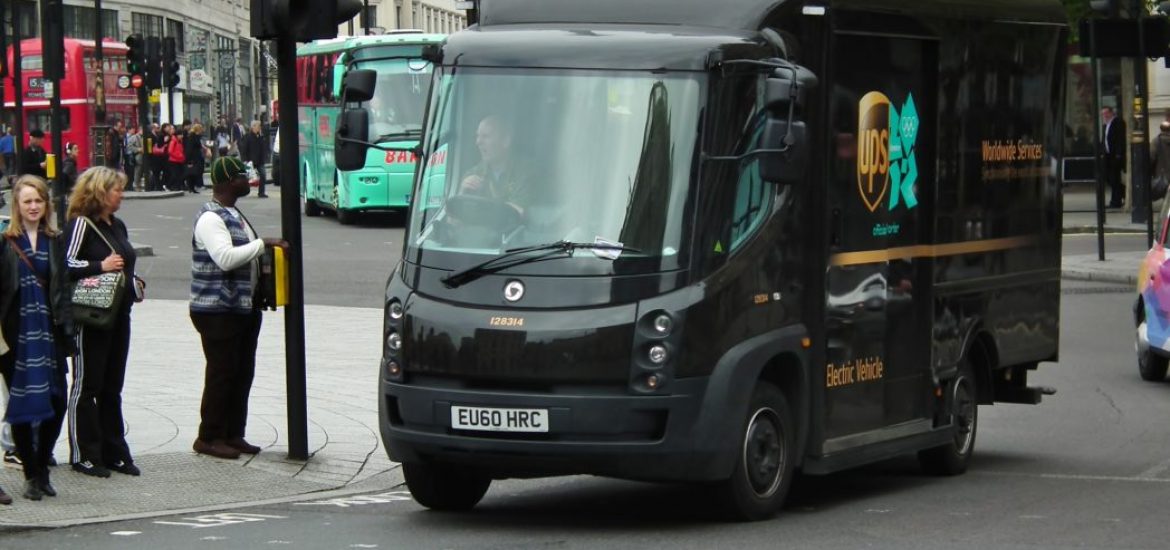 The electric van-maker Arrival has received a €400-million order for 10,000 vehicles from United Parcel Service (UPS), the US delivery firm, in the latest sign of the rapid growth for the UK-based company.
The purpose-built electric vans for service in Europe and North America are due to start arriving this year. UPS could order another 10,000 vehicles. 
The total value of the UPS order could allegedly reach €600 million if larger or longer-range vans are ordered.  
The US delivery firm, which has US$70 billion in annual revenues and 480,000 staff around the world.
Arrival, based in west London and Banbury, was set up by the 41-year-old former Russian government minister Denis Sverdlov. 
South Korean automakers Kia and Hyundai this month announced a €100-million, 3-per-cent interest in the company. The startup has been valued at €3.3 billion and is therefore Britain's first vehicular "unicorn", meaning a privately owned startup valued at more than US$1 billion.
The electric vehicles are still at a prototype phase. The 2.7-metre-high vehicle was designed for "walk-in and walk-out" use, said Patrick Bion, Arrival's product chief. The final version aimed to have a battery with a capacity of around 75KWh, he said. The range would be approximately 250km on a single charge, Bion predicted. 
UPS has ordered 10,000 of the €40,000 vans and helped Arrival design the vehicles at its London studios. 
The vehicle are expected to use CCS, a popular charging standard that combines the slower Type 2 port with two large DC connections for rapid charging. Arrival said the EVs would use BlackBerry QNX, an enterprise-focused operating system for vehicles, robots and medical equipment.
The first EVs will be built at a micro-factory in Banbury near Oxford. 
But most of the 10,000 order would be built closer to where the vehicles were needed, Bion said. Most companies assemble vehicles in large factories but Arrival wanted to use cheaper and smaller "micro-factories" closer to the final customer. The theoretical factories would take three months to set up, Arrival told the media this week. 
"These vehicles will be among the world's most advanced package delivery vehicles," said Carlton Rose, the head of the UPS fleet. He added that the EVs would help the firm transition to a zero-emission fleet as cities increasingly demand cleaner vehicles.
The agreement with Kia and Hyundai involves Arrival manufacturing vans for them using the Korean firms' badges. 
UPS is trying to go electric. Picture credit: Flickr 
Related