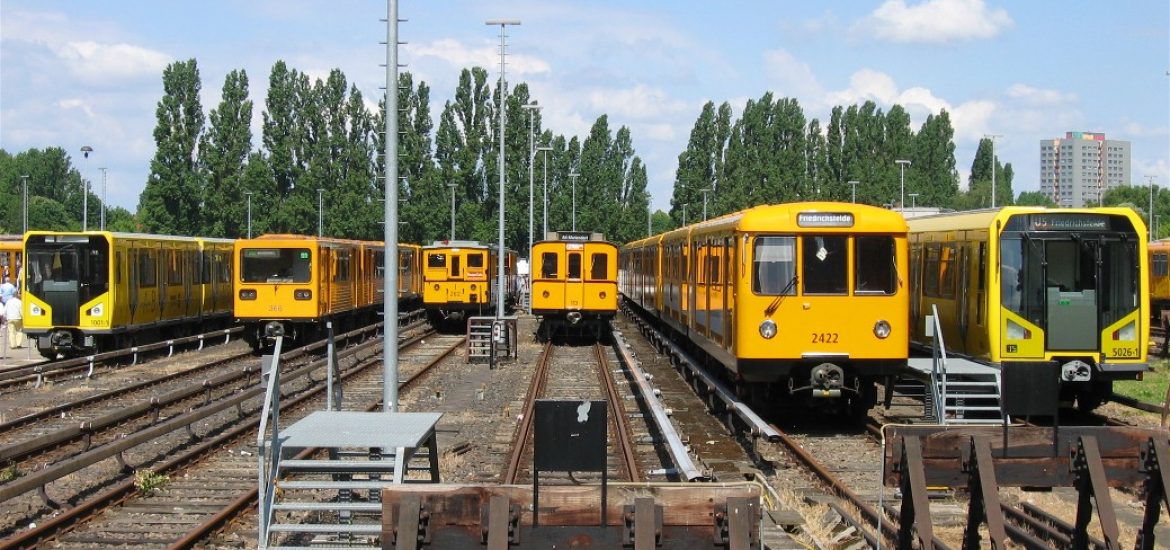 Germany is considering making public transport free of charge in its polluted cities to avoid EU prosecution for breaching clean-air targets. 
To cut car use and increase bus, tram and train passenger numbers amid fears of overburdening a neglected transport systems.
Giants like BMW, Mercedes-Benz parent Daimler and the world's biggest carmaker Volkswagen have already agreed to pay around €250 million into a fund to upgrade public transport.
Car manufacturers have stepped up plans to electrify their models, with battery-powered or hybrid models planned for the coming decade.
German ministers are proposing testing the measures in Bonn, Essen, Herrenberg, Reutlingen and Mannheim before the end of the year, then rolling out the most successful pilots to other cities.
In a letter to European environment commissioner Karmenu Vella, Germany's acting minister for the environment Barbara Hendricks, finance minister Peter Altmaier and transport secretary Christian Schmidt said they were "considering public transport free of charge in order to reduce the number of private cars".
They said "effectively fighting air pollution without any further unnecessary delays is of the highest priority for Germany".
At a meeting in Brussels on January 31, the European Commission granted Germany a last deadline to propose measures on how it would reform energy policies to comply with air-quality standards.
Helmut Dedy, the head of the Council of German Cities, said he was surprised by the proposal and questioned if the federal government was prepared for the cost.
Public transport is already popular in Germany, with the number of journeys increasing regularly over the past two decades to reach 10.3 billion last year.
Most public transport in Germany is owned by municipalities and often cheaper than elsewhere in the bloc.
A single ticket in Berlin costs €2.90, while the equivalent on the London Underground costs €5.50
"Life-threatening" pollution affects more than 130 cities in the EU, according to the commission, causing some 400,000 deaths and costing €20 billon in health spending per year.
Countries that fail to keep to EU limits could face legal action at the European Court of Justice, which can levy fines on member states.
Germany's vehicle manufacturing sector is responsible for around 20 per cent of the country's greenhouse gas emissions.
The Association of German Transport Companies (VDV) said the government was realising public transport's potential to improve air quality and protect the environment.
"But before we can think about free – tax-financed – city transport, we need to create the preconditions for an efficient public transport system in Germany. Already today, buses and trains are crammed everywhere. A short-term, rapid rise in passengers would totally overburden the existing systems," said VDV President Jürgen Fenske.
The German U Bahn. Picture credit: Wikimedia 
Related