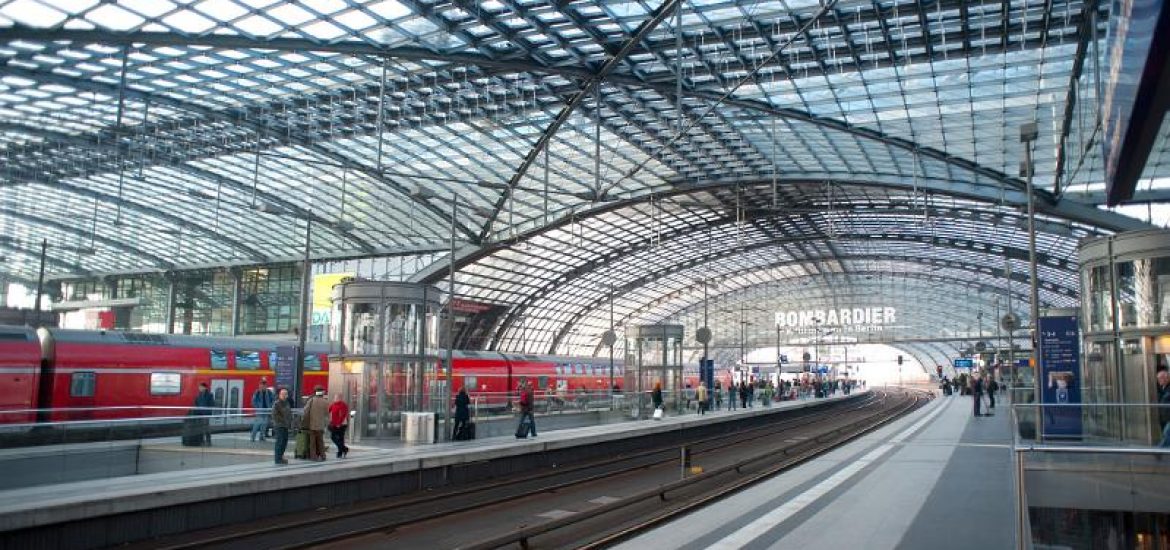 New German climate protection levies on air travel will be introduced in April next year, giving passengers a reprieve before tickets become more expensive and providing airlines time to adjust their prices. 
The tax hikes form part of a climate package in Germany aimed at making Europe's largest economy carbon neutral by 2050 and are accompanied by measures to promote public transport.
Chancellor Angela Merkel plans to encourage consumers to use trains instead of air travel, especially for domestic journeys. 
The finance ministry said it had been agreed that shorter flights, particularly heavy in carbon dioxide emissions, should be taxed more heavily in proportion to underlying ticket prices than long-haul flights. 
The rising fees aim to offset a cut in value-added tax on train tickets that will be introduced in January, according to the federal government in Berlin.
German domestic air travel fell by 0.8 per cent to 23.5 million passengers last year compared to 2017, according to the Federal Statistics Office. 
But international flights from Germany rose 5.5 per cent during 2018 to 99 million passengers.
Tax on domestic tickets will rise in Germany from 2020 to €13 from €7.5. 
Tickets at dumping prices, or below cost-price, will be banned and value-added tax on rail tickets will drop to 7 per cent from 19 per cent, reducing prices by about 10 per cent. 
Berlin estimates that the more expensive air tickets will raise tax revenue by about €740 million, more than covering lost income from rail VAT. 
French taxes

 
French Finance Minister Bruno Le Maire has proposed a European Union tax on aeroplane and shipping fuels to cut carbon emissions. 
With the threat of Brexit and a possible deregulated UK within Europe, Le Maire said the tax would match plans backed by France and Germany for a carbon border tax that would protect EU-based employers from competition from countries with lower emissions standards.
"It's incomprehensible that carbon emissions targets were set for cars and not for aeroplanes and ships. We propose that work is done on a European tax on aeroplane and ship fuel," Le Maire told an event in Paris. 
France would review public export guarantees with its commitment to stop financing projects that increase the growth of carbon emissions, the minister said. 
The proposed 2020 budget bans France from providing any support for projects involving coal.
Germany is encouraging train use. Picture credit: PhotosEverywhere
Related