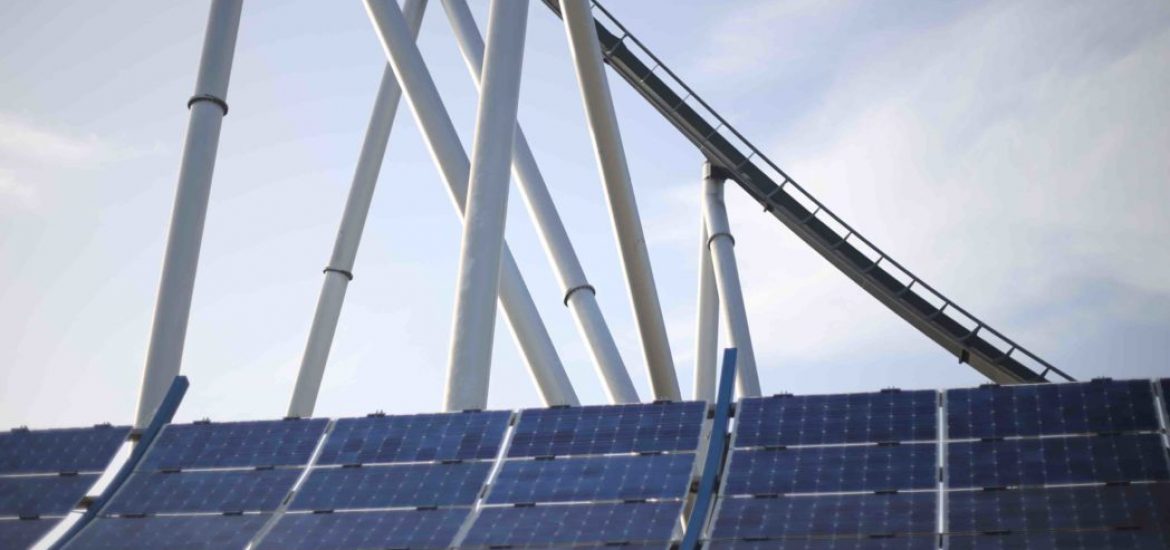 The surcharge used to fund Germany's move towards renewable energy (EEG) is due to increase again next year, triggering demands for lower taxes on electricity.
The surcharge is a key part of Germany's policy to switch to renewable sources, called Energiewende, but has been criticised by consumers because it makes up 21 per cent of final bills.
The levy that most German consumers have to pay on top of their power bills next year would rise to €0.068 per kilowatt-hour (kWh), up from €0.064/kWh this year, said Germany's transmission system operators.
They added that the energy account in which consumers' fees accumulate has declined in value this year because of relatively high green power output, which is caused by unfavourable weather patterns.
German average electricity consumer costs are now the highest in Europe. Germany replaced Denmark this year when consumers paid a record 29.47 cents per kWh, consumer website Verivox said.
A German household consuming 5,000 kWh per year would pay €18 more next year to account for the EEG, price watchdog Check24 said.
Other estimates were higher. A four-person home consuming 4,000 kWh per year would pay another €40 more next year, Verivox estimated. 
Germany's finance minister Peter Altmaier announced: "Power prices need to be affordable. Therefore, we have approved a step-by-step lowering of the EEG surcharge from 2021 on in the wake of recent decisions on climate policy."
In Germany, state taxes and fees account for 52 per cent of final power bills, according to energy regulators. And around 23 per cent of power bills are made up of grid usage fees, which have increased due to the increasing handling costs of renewables. The final 25 per cent represents procurement and retail distribution.
Berlin's plans to use a future carbon dioxide price to finance a lowering of the renewable surcharge did not go far enough, reported the German federation of renewable energy (BEE).
German climate plans have spared the power sector of a carbon dioxide price as it already takes part in the EU's emission trading system.
"Renewable energies through the merit-order effect for years have contributed to low wholesale market prices," BEE president Simone Peter told the media. 
"With a recovery of wholesale power prices via a higher carbon dioxide pricing the EEG surcharge will fall."
Solar panels at Germany's Europa-Park. Picture credit: Energy Reporters 
Related