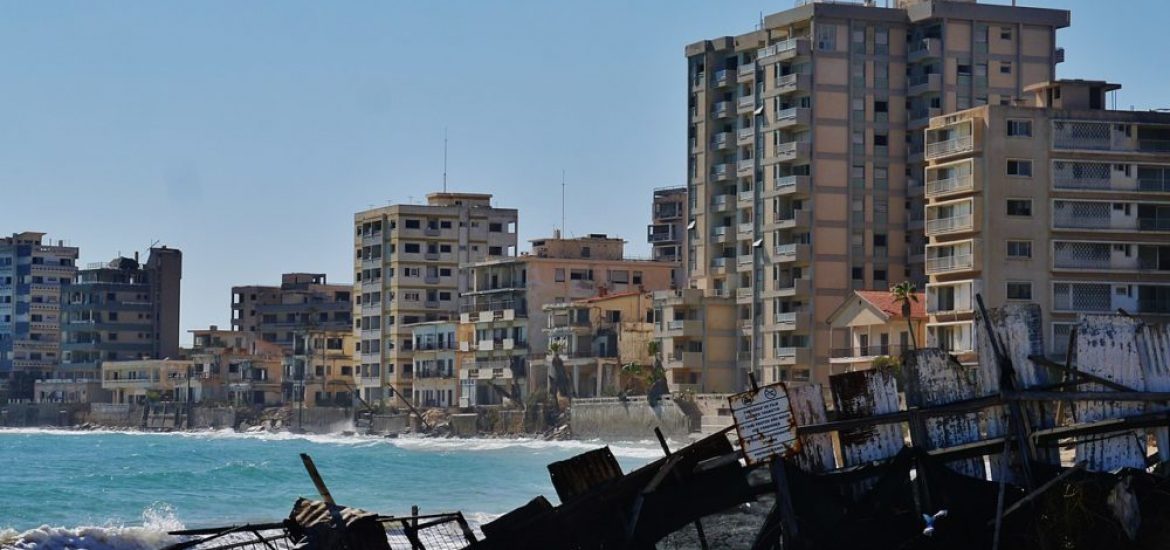 Greek Foreign Minister Nikos Dendias says Greece has no intention of responding to Turkey's provocation in the Aegean Sea. 
Turkish President Recep Tayyip Erdogan has been pictured at the National Defence University in Istanbul in front of a map showing Turkey's territorial waters extending over nearly half of the Aegean up to Crete. 
The map of Turkey's "Blue Homeland" shows supposed maritime borders stretching across the Greek islands of the eastern and southeastern Aegean and into the Cyclades, around 462,000 square km of territory.  
Tensions have also been rising between Greece and Turkey over Ankara's drilling for gas off the coast of Cyprus. 
"States' borders are not defined by whatever map some ministry decides to draw, but on the basis of international law," Denidas told the Greek media. 
Dendias told Alpha Greek Radio that the photo was a "public relations stunt". 
Turkey could continue to act like the region's troublemaker but Greece had no intention of responding in kind, Dendias said yesterday (Monday).
Turkey's illegal action, he added, "simply entrench its image as an offender and produce no legal results", while he urged Erdogan to "act seriously" and abide by international law.
"Turkey's opinions belong to a minority of one," he added. "Cyprus is an independent EU state. It is clear that along with its sovereignty Turkey is also violating the Republic of Cyprus' sovereign rights. We hope Turkey falls in line.'' 
Political defeats for Erdogan and an ongoing economic crisis have led the populist president to bolster his nationalist credentials by threatening his neighbours. 
Turkey says a western area of the EEZ is part of its continental shelf and that hydrocarbon exploitation by Cyprus should not take place until the island has been reunited and resources can be shared amicably. 
The EU in July decided to impose sanctions on Turkey in response to Ankara's increasing efforts to drill for gas in the region.
Turkey says it also plans to revive the ghost town of Varosha (pictured), a resort near Famagusta that had been deserted since the 1974 Turkish invasion. The reported aim is to create a luxury resort for Turkish Cypriots.
Turkish Cypriot Foreign Minister Kudret Özersay last week led a media visit to Varosha, which has hundreds of Greek Cypriot properties.
Varosha. Picture credit: Wikimedia
Related