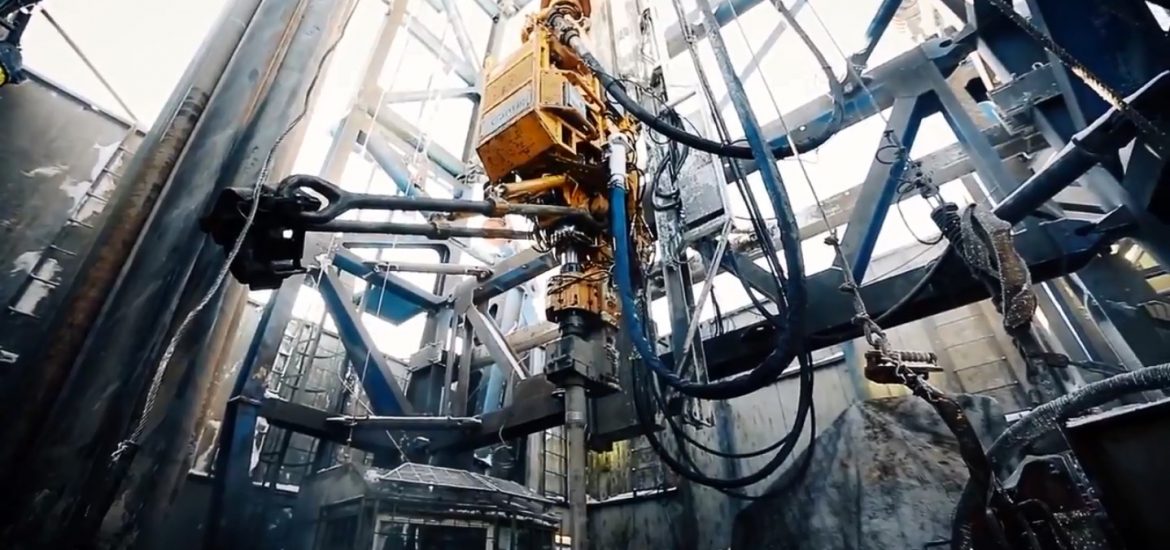 Ukrainian President Volodymyr Zelensky has stressed the importance of the country's energy independence during Second World War commemorations in Poland. 
The president met his counterparts from Poland, Georgia and Lithuania, and US Vice President Mike Pence and Belgian Prime Minister Charles Michel. Russian President Vladimir Putin was not invited because of the 2014 invasion of Crimea. 
The new Ukrainian leader condemned Russia's Nord Stream 2 pipeline to Germany. 
"We hold the same position as Poland: Nord Stream 2 is unacceptable and it threatens Europe as a whole," Zelenskiy told reporters.
"We want the diversification of sources of energy delivery within the US, Poland and Ukraine triangle," he added.
Oleksandr Danylyuk, the head of Ukraine's National Security and Defence Council, said the US would support Poland and Ukraine with fresh energy resources and by establishing the applicable technology. 
"One of the steps in this direction will be to adjust the supply of liquefied gas through Poland. For this purpose, a specialised interconnector will be built to unite the gas transport systems of Ukraine and the EU," Danylyuk said.
Polish President Andrzej Duda and Zelensky signed a three-party energy agreement with Washington, declaring their intention to import US liquefied natural gas (LNG) to break Russia's energy monopoly.
The three-nation deal is set to expand energy cooperation. 
On Thursday, Poland's PGNiG state-run gas firm announced it was selling the Ukrainian ERU energy group a shipment of LNG from the US. 
Warsaw is also planning on expanding its gas transmission infrastructure, which will enable the country to increase purchases of LNG from the United States and sell it to Ukraine.
Poland has built an LNG terminal on its Baltic coast capable of receiving shipments from the US and West Asia.
"We will make every effort to diversify gas supplies to Ukraine, which is now completely dependent on Russian deliveries," said Piotr Naimski, the Polish government's energy strategist. 
Naimski said that by 2021 Poland would be able to supply Ukraine with 6 billion cubic metres of natural gas per year, which he said was a "significant amount", compared to the current 1.5 billion.
The document is part of a US policy to boost exports of LNG, which is extracted by the environmentally ruinous process of fracking and considerably more expensive than Russian natural gas. 
Duda said Poland wanted "Ukraine to be closer to the European Union, to be closer to Nato" and reaffirmed calls for the return of Crimea from Russian occupation. 
Poland, which believes its security depends on Ukraine remaining outside of Russia's sphere of influence, has long called for closer ties between Kiev and the west.
Nord Stream 2 is seen as indicative of Russia energy dominance. Picture credit: YouTube 
Related