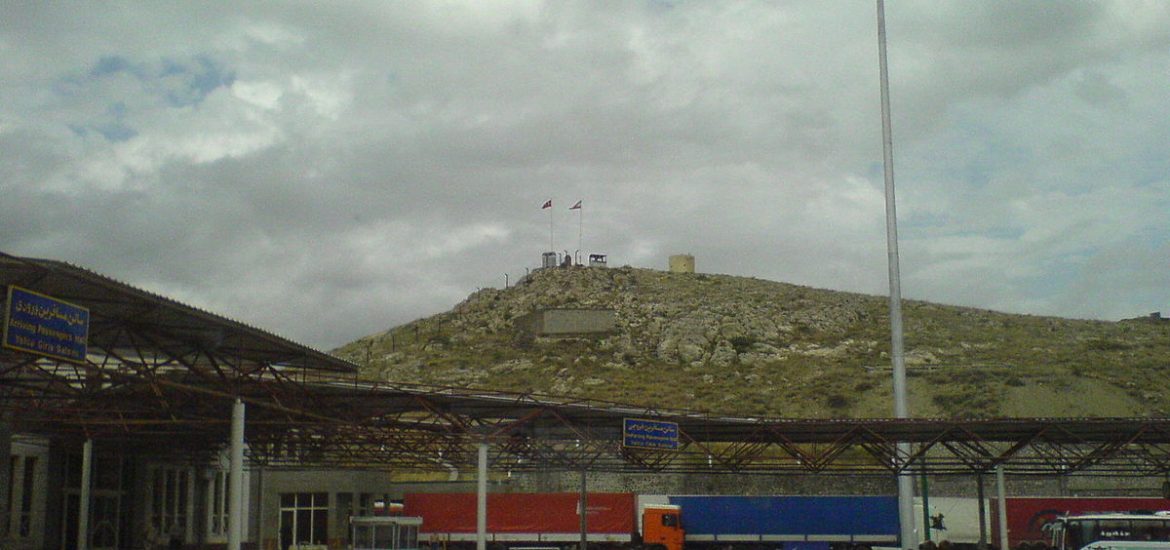 The chief executive of Iran's state oil company Mapna, Abbas Aliabadi, says the firm is prepared to finish phase 11 of the giant South Pars gas field and take over Total's shares, which is poised to back away from working with Iran under pressure from Donald Trump. 
Aliabadi claimed Mapna would have no problem financing the project, referring to the multibillion-dollar projects completed by the firm.
In July last year, Total signed a US$1-billion deal to develop the South Pars gas field in southern Iran.
But now the China National Petroleum Company (CNPC) could take over Total's 50.1-per-cent stake and become operator of the project if Total withdraws after Trump decided to breach the 2015 Iran nuclear agreement. 
European firms are being forced to scale back their operations in Iran because they fear being excluded from the US market. 
Trump has threatened countries with sanctions if they do not cut off Iranian oil imports by early November.
After Trump's announcement, on May 8 the newly appointed US ambassador to Germany offended his hosts with the breathtaking order on Twitter that German firms that had invested in Iran should abandon their assets at Washington's orders. 
Richard Grenell tweeted: "German companies doing business in Iran should wind down their operations immediately."
At South Pars, CNPC has now a 30-per-cent stake, while Iranian company PetroPars has the remaining 19.9 per cent.
Turkey
Amid wider US-Turkish tensions, talks have been held to discuss sanctions on Iran. 
The US assistant secretary for terrorist financing, Marshall Billingslea, met Turkish finance and foreign ministry representatives for talks in Ankara. He said they were very "positive" with "no hostility" on either side.
The envoy said: "Iran may be a neighbour of Turkey but they are not a friend or an ally."
Turkey's foreign ministry said it was working to ensure Turkey was not "negatively impacted" by any sanctions.
Turkey, which imports more than half of its oil from Iran, appears reluctant to cut off trade, saying it was not obliged to abide by Trump's "unilateral" decisions.
The US Treasury has apparently considered providing waivers from sanctions to some countries which require more time to cut oil imports from Iran.
But Billingslea told the Turkish media: "At this point, I'm not in a position to suggest that we are issuing waivers or exemptions."
In May, a US court convicted a Turkish banker from the state-run Halkbank for helping Iran evade sanctions. 
Halkbank said it was working with the Treasury Department in Washington and hoped to avoid damages. 
"This time around, the treasury sanctions will be enforced very, very aggressively and very comprehensibly," Billingslea said. "I think the Turkish government understands our position on that.
"We certainly would be very, very concerned about trying to trade with Iran in gold," he added. 
The Iran-Turkey border in Bazargan.Turkey is particularly dependent on Iranian oil. Picture credit: Wikimedia
Related