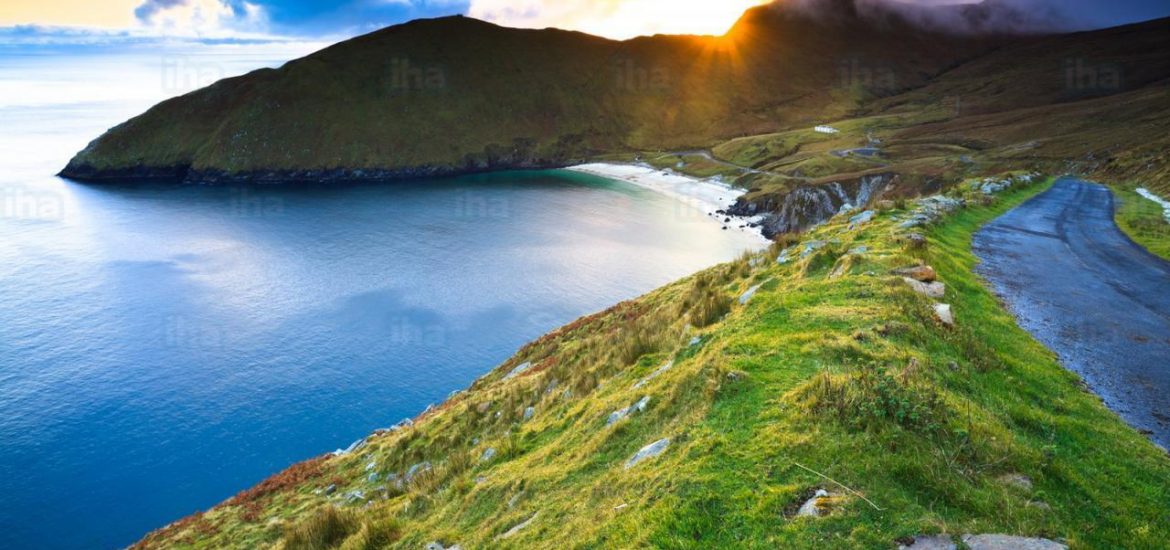 Ireland's Atlantic coastline has some of Europe's most powerful waves, but the republic has so far been incapable of harnessing that potential for electricity generation. 
In Scotland, the five floating Hywind turbines anchored off Peterhead in the North Sea coped with Storm Ophelia's recorded wind speeds of 125kmh and 160kmh during Storm Caroline in early December 2017.
The 30-megawatt project, developed by Norwegian energy firm Equinor and Abu Dhabi's Masdar, is the world's first floating wind farm. In its first three months, it generated 65 per cent of its "maximum theoretical capacity". That means Hywind operated at 100-per-cent capacity for 65 per cent of the time. 
This compared to 45 per cent to 60 per cent for a conventional, bottom-fixed offshore wind farm during the winter months. 
Ireland's Atlantic coast has large areas of water deeper than 60 metres and shallower than 150 metres, making it suitable for a Hywind-style project. 
Floating turbines can work in deeper and windier waters, further from communities, but they require large mooring systems which can restrict navigation and fishing.
Ireland has one fixed offshore wind farm, the SSSE Renewables Arklow Bank, and three others are being constructed off the east coast. But floating wind farms give much higher returns than fixed counterparts, according to Patricia Comiskey of the Sustainable Energy Authority of Ireland (SEAI). 
"We have an excellent resource," Comiskey said. "Our grid accessibility right out to the coast is quite strong compared to western Scotland and France."
Equinor and other firms have expressed an interest, she added. 
There is a full-scale Irish ocean energy test site at Annagh Head in County Mayo, which has begun to investigate floating wind turbines.
The Atlantic Marine Energy Test Site has a quarter-scale testing site in Galway Bay, managed by the Marine Institute with the SEAI. A new foreshore lease for the site is the subject of a judicial review.
SEAI said offshore wind appeared to be "most immediate" means to meet Ireland's 2030 renewable energy targets of 32 per cent set by the European Union. 
Land turbines

 
On land, the turbine manufacturing Nordex Group said it hit its 1-gigawatt milestone in Ireland, following a new order last month. 
The firm said it had achieved a 30-per-cent market share in the country.
Nordex's boss in Ireland Nigel Hayes said: "The key to our success in Ireland is having the right product solutions to deal with a broad range of challenges. 
"No two sites are the same, with highly variable planning envelopes, difficult wind conditions, complex sites and noise sensitivities. Consequently, it is crucial to have robust and flexible technology to maximise returns for our customers. 
"On top of this, a fundamental requirement for doing business in Ireland is to have strong commitment to compliance with the Irish grid code. Nordex Group has a proven track record in this regard, gained over many years, which gives our customers confidence in us." 
County Mayo could harness its windy potential. Picture credit: IHA
Related