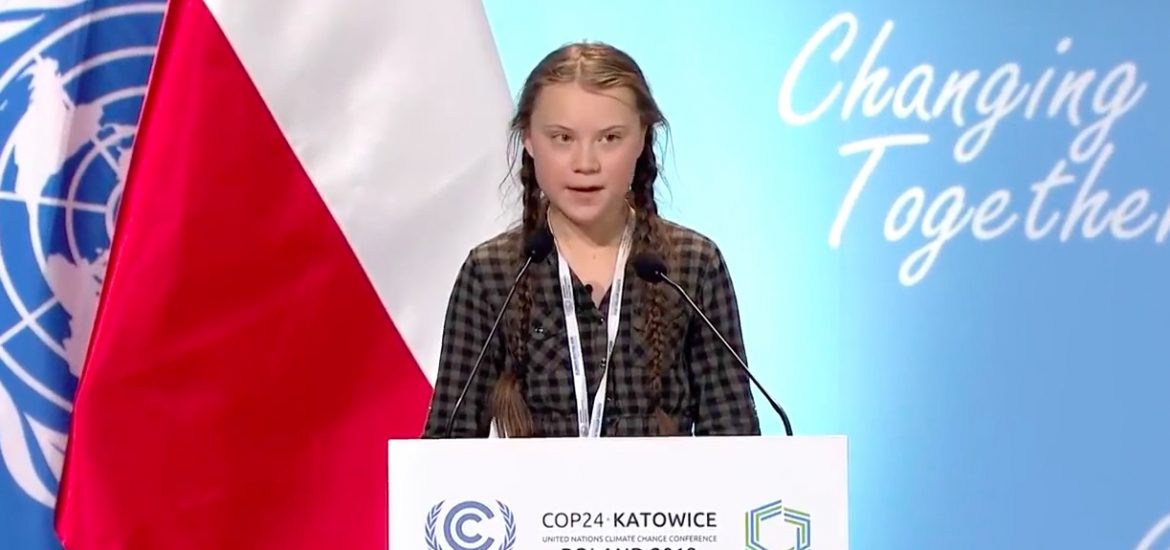 Madrid has managed to hold the COP25 summit after a month's preparation to organise what would normally take two years.
Activist Greta Thunberg has arrived in Madrid saying she wanted to see real change agreed at the 25th United Nations Framework Convention on Climate Change (COP25). 
The main focus of this year's conference is agreeing on how to set up a global carbon market, in compliance with Article 6 of the 2015 Paris climate agreement.
The 197-nation 2015 Paris Agreement called for limiting global warming to "well under" 2°C and "pursuing efforts" to keep warming to 1.5°C. 
The 16-year-old said she hoped to see concrete agreements and increased awareness about climate issues.
She addressed COP24 in Poland last year that was dominated by attempts by oil-producing countries, like Russia, Saudi Arabia and the US, to scupper cooperation over climate action and raise doubts about a major UN-backed study. 
Donald Trump's office also used the event to promote so-called clean coal from the US.  
Despite school protest strikes throughout the last year, Thunberg says there has been little action from those in power.
The Swedish teen addressed around 500,000 climate protesters on her arrival in the Spanish capital, although the authorities say the numbers attending were lower.
"This protest has a very simple message: we need to do more, we cannot allow ourselves to lose more decades, years, and weeks," said Teresa Ribera, Spain's reforming environment minister. "This message invites climate action all over the planet."
The street protests are trying to increase pressure on world leaders to move faster on cutting emissions.
Thunberg told the event: "Basically nothing has happened. The climate crisis is still being ignored by those in power. The change we need is not going to come from people in power. The change is going to come from the people, the masses, demanding change."
Thunberg spent 21 days to reach Madrid after she was forced to change her plans to head to Chile, the original host. 
She arrived in Lisbon after sailing for 20 days across the Atlantic and took an overnight train to Madrid.
Football titans Real Madrid played in a special all-green strip at the weekend, their third kit, to help raise awareness of the city's Castellana Verde or "Green Zone" initiative of ecologically conscious events for the COP25 summit. 
Picture credit: Wikimedia 
Related