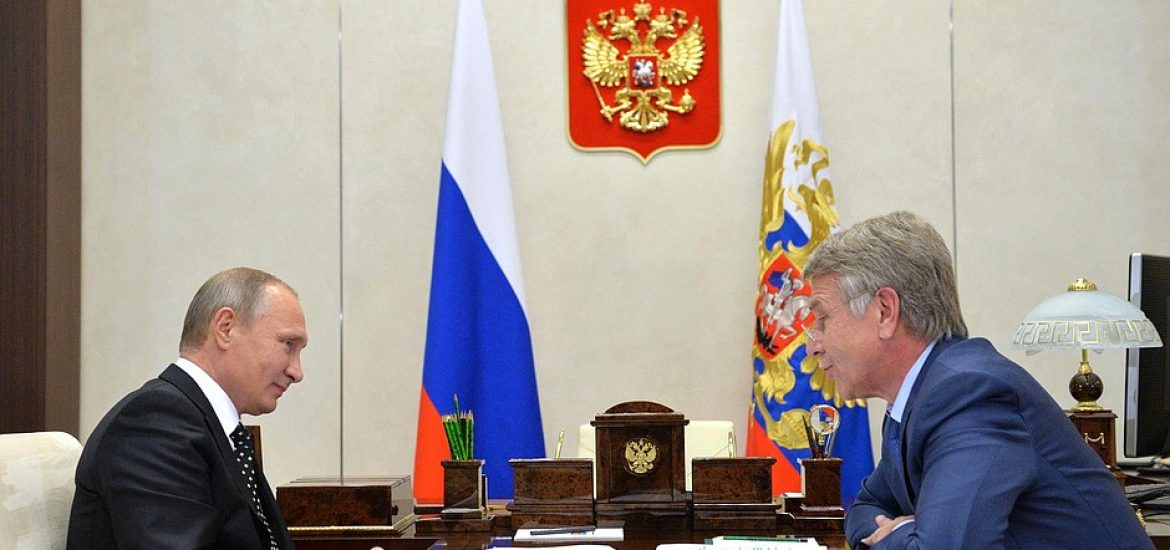 Russian gas extractor Novatek chief financial officer Mark Gyetvay says the latest US sanctions against Russia this month are "a mistake" but does not expect any new measures specifically against his firm. 
"It has become increasingly frustrating for all involved to deal with the unpredictability of the US Treasury Department and OFAC's [Office of Foreign Assets Control] threat of sanctions against companies which have no direct involvement in geopolitical matters and are only trying to operate in the spirit of free and open-market competition," he said.
In the first quarter, Novatek's hydrocarbons production totalled 132.5 million barrels of oil equivalent (BOE), including 16.51 billion cubic metres (bcm) of natural gas and 2.3 million tonnes of liquids (gas condensate and crude oil), resulting in an increase in total hydrocarbons production by 2 million BOE, or by 1.5 per cent as compared with Q1 2017.
Preliminary natural gas sales volumes, including LNG, reached 20.3 bcm, which was 8-per-cent higher compared with the corresponding period last year. The LNG sales volumes on international markets in the first quarter of this year reached 0.96 bcm.
Gyetvay said positive financial and operational results in the first quarter were recently overshadowed by the threat of further sanctions.
Novatek has faced sanctions since 2014, but was not named in fresh measures announced in April 6.
"The recent sanctions on April 6 against individual Russian companies and holders of both shares and bonds is a mistake and shook market confidence and facilitated a panic selling spree that was unwarranted," the financial chief said.
Novatek used its buyback programme, he said, to soften the impact of the selloff.
"We will continue to use our share buyback program to support our share price when warranted," Gyetvay told the media. 
"Everyone is well aware that [Russian state-run giant] Gazprom's increased delivery of natural gas volumes to Europe this past year and continued in the first quarter is largely a function of declines in indigenous production in Europe and the North Sea, as well as a partial recovery of the Eurozone's economic activities. So we do not believe that geopolitics will be the deciding factor in sourcing gas from multiple sources," he said.
Gyetvay said Novatek expected to produce 65 bcm of gas this year: a 2.5-per-cent drop on last year's volumes of 66.7 bcm. Last year, the company exceeded output forecasts of 63 bcm.
Novatek CEO Leonid Mikhelson with Russian President Vladimir Putin. Picture credit: Kremlin
Related