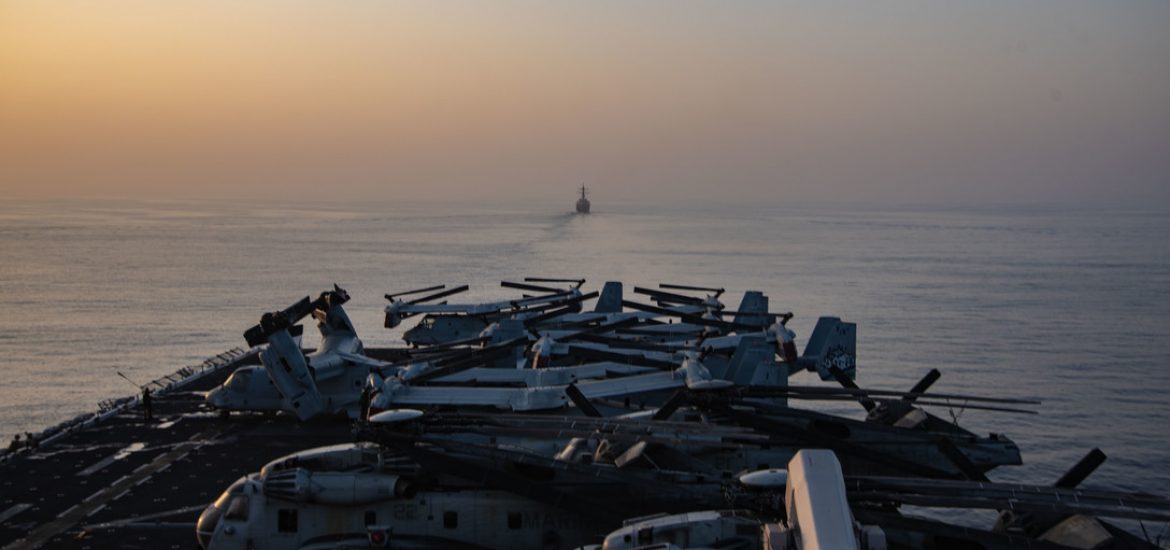 Global oil markets face more disturbances as tensions continue to rise between Iran and the US. 
Regional tensions, combined with crises in Libya and Venezuela, have pushed the Brent crude oil benchmark index above US$72 per barrel, up from US$69 earlier in May. 
Some analysts warn that prices over US$90 loom, although the ongoing trade war with China has also reduced oil demand and worked to keep prices down. 
The United Arab Emirates alleges four oil tankers sustained damage to their hulls in a sabotage attack this month. The US deployment of an aircraft-carrier battle group and B-52 bombers to the Persian Gulf is amplifying concerns.
Iran has denied responsibility for the incidents and accused Donald Trump and Saudi Arabia of engineering events with a "false-flag attack" meant to provoke Tehran into war.
Iranian-backed proxies in Yemen were also blamed for drone strikes on a Saudi Arabian oil pipeline, causing it to briefly shut down. 
The pipeline, which runs from east to west across Saudi Arabia to the Red Sea, is critical in exporting oil to the west if the Persian Gulf at the Strait of Hormuz is blocked.
The Strait of Hormuz is 34km wide and around 18.5 million barrels of oil passes through it each day. Around 20 per cent of the world's oil travels through what the US Energy Information Administration calls the planet's "most important oil transit chokepoint". More than 90 per cent of Saudi oil exports travel through the strait along with oil from Kuwait, Qatar, Bahrain, Iran, Iraq and the UAE. 
Trump has stepped up the tension with bombastic tweets. 
"If Iran wants to fight, that will be the official end of Iran," Trump tweeted. "Never threaten the United States again!"
Trump's sanctions have included measures targeting Iran's industrial metals sector, which accounts for about 10 per cent of its export economy.
Iranian Foreign Minister Mohammad Javad Zarif tweeted that Trump had been "goaded" into "genocidal taunts". Zarif said Iranian civilisation had outlasted both invaders Alexander the Great and Genghis Khan.
"Iranians have stood tall for millennia while aggressors all gone," he tweeted. "Try respect – it works!"
The Saudi-led cartel Opec has kept production at around 30.2 million barrels per day (bpd) as it waits to see the full effects of the Iran sanctions. 
In May last year Iranian crude and condensate exports reached 3.5 million bpd. Last month oil shipments hit a five-year low at less than 1 million bpd. A meeting of Opec+, which includes Russia, is due this weekend in Jeddah to discuss future output levels.
The Strait of Hormuz is the focus of global attention again. Picture credit: US Central Command 
Related