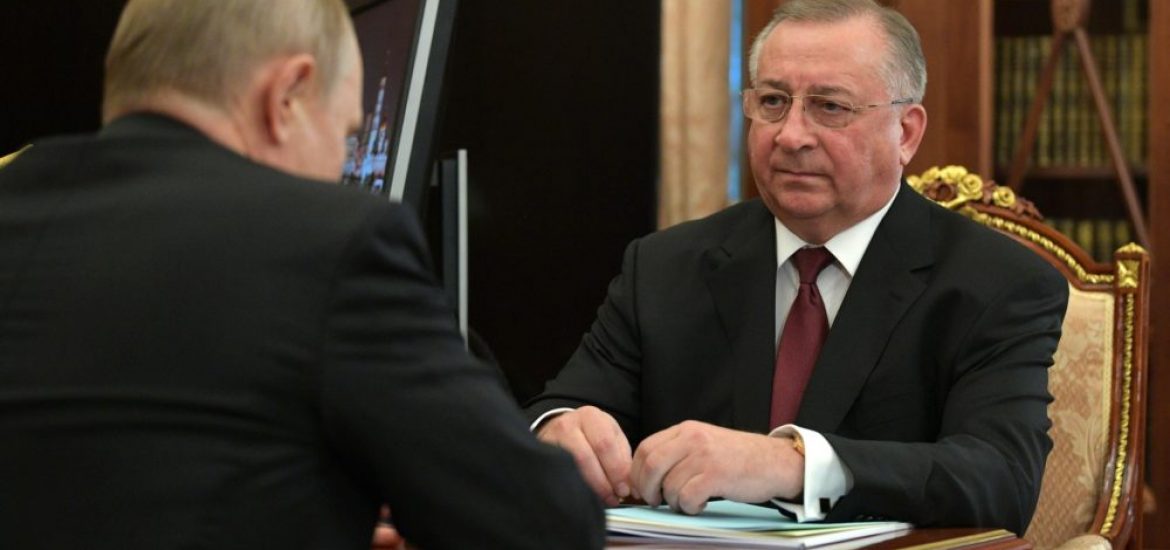 A joint commission of Russian and Belarusian representatives will start to reveal the losses from the contaminated Druzhba oil pipeline tomorrow (Monday), Russia's Deputy Prime Minister Dmitry Kozak told the state media. 
The working group examining the issue included representatives of Belarusian oil and chemical firm Belneftekhim and Russia's Ministry of Energy, Kozak said, according to Interfax. 
"This is not a judicial dispute, we will find a compromise," Kozak said. "Everyone who can prove real losses will, of course, be compensated."
Russia's oil exports have been disrupted since late last month when high levels of organic chloride were found in Druzhba's crude exports heading to the Baltic port of Ust-Luga and towards Central Europe. 
Resolving the problem may take months of taking oil from pipelines and storage tanks and cleaning the Soviet-era network.
Exports through Druzhba are expected to resume fully later this month or in early June, and the total damages from the incident may be below US$100 million, Russian Energy Minister Alexander Novak estimated this week. 
The Russian pipeline monopoly Transneft would compensate firms for losses incurred from the contamination but they must prove the damage, according to the authorities. 
The Druzhba pipeline splits in Belarus into a northern branch to Poland and Germany and a southern pipe through Ukraine to Slovakia, Hungary and the Czech Republic. Hungary has resumed test flows to see if its refineries can cope with the contaminated oil, while the other nations are refusing to accept Russian oil.
When operational, Druzhba can pump 1 million barrels of oil per day (bpd), about 1 per cent of global demand.
Transneft blames oil firms which use chloride to boost oil output for contamination but Moscow said Transneft would pay compensation. 
Ukraine and Belarus both said they would demand Transneft pay compensation.
Traders estimate that the Druzhba shut down costs Russia around US$80 million a day. 
French major Total's 230,000 bpd Leuna refinery in Germany, which usually receives crude via the Druzhba pipeline, declared a force majeure on refined product shipments this week.
Industry analysts at Genscape said they detected abnormal emissions at the refinery and scaled back operations. 
"Activity from all other monitored units has remained at operational levels," Genscape told the media.
Demanding answers: Russian President Vladimir Putin meets Transneft boss Nikolai Tokarev earlier this month to discuss the pipeline contamination. Picture credit: Kremlin 
Related