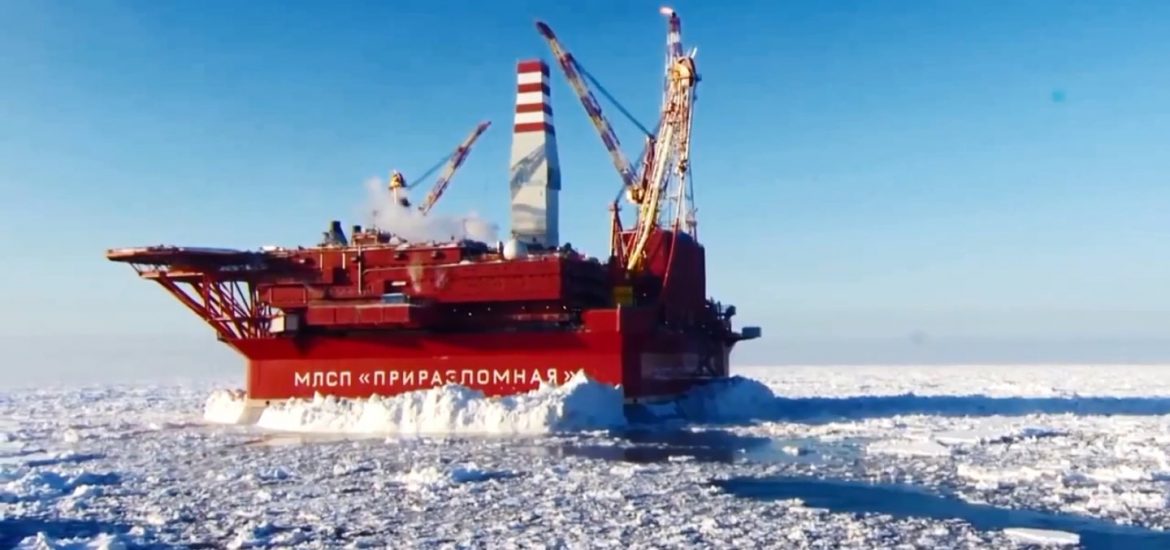 Russia's Ministry of Economic Development has published a strategy document to help adapt industry, transport and agriculture to climate change as it seeks to extract fossil fuels from the melting Arctic.  
The two-year plan aims to "lower the losses" of climate change to public health, permafrost and the heightened risk of infections and natural disasters.
"The consequences [of climate change] are having a significant and increasing impact on the economic and social development of the country, its conditions for life and people's health," according to the plan, which is signed by Russian Prime Minister Dmitry Medvedev.
Russia was on average warming 2.5 times faster than the rest of the planet, the report said. The "first-stage" plan has been hailed as evidence that the government officially recognises the problem. However, Russian President Vladimir Putin publicly denies that human activity causes climate change.
Russia formally adopted the 2015 Paris climate agreement in September 2019 and has criticised Donald Trump's decision to withdraw the US from the 197-nation deal.
Moscow has been criticised for seeking to exploit the melting of the Arctic – which is seen by many as being caused by fossil-fuel use – by expanding fossil-fuel extradition in the previously frozen region. 
It predicts more frequent droughts, storms, flooding, forest fires and displaced species.
But it also forecasts reduced energy consumption during warm weather and increased navigational access in the Arctic Ocean and agricultural land.
The document details 30 economic and social steps to reduce Russia's vulnerability to climate change.
It calculates the risk of Russian exports becoming uncompetitive if they fail to comply with international environmental standards. 
The plan calls for climate change to be taught in schools and proposes dam building and the cultivation of drought-resistant crops. 
There is also the suggestion of emergency vaccinations or evacuations in case of a disaster.
Putin denies the scientific consensus linking climate change to emissions, instead in December he blamed "processes in the universe".
"Nobody knows the origins of global climate change" but rising temperatures could have "very serious" consequences for Russia, he said.
The populist president, who marks two decades in power this month, also criticised teenage campaigner Greta Thunberg for naively being used by interest groups.
The 67-year-old also took aim at wind turbines for endangering birds and worms, which came out of the ground because of the vibrations, he claimed.
There is no evidence of turbines causing harm to worms. 
Picture credit: YouTube  
Related