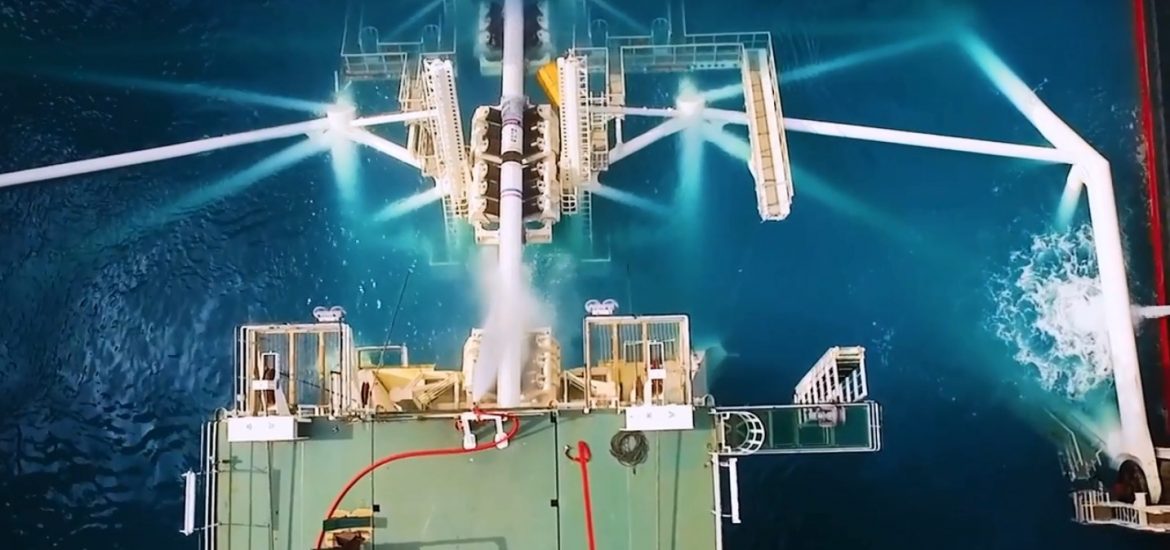 Russian President Vladimir Putin, Serbian President Aleksandar Vucic and Bulgarian Prime Minister Boyko Borissov are visiting Istanbul tomorrow (Wednesday) to witness the launch of the US$7.8 billion, 930km TurkStream pipeline. 
Turkish President Recep Tayyip Erdogan is set to open the TurkStream pipeline with considerable fanfare alongside Putin but the leaders are also expected to discuss their backing of opposing sides in the Libyan and Syrian civil wars. 
The five-year Black Sea construction project will carry 31.5 billion cubic metres (bcm) of gas annually to be split between western Turkey and a separate pipe running to Bulgaria, Serbia and Hungary. 
The proportion of gas heading to Turkey is due to vary according to the relative strength of the Turkish economy. 
Russia was likely to export little more than half of the 31.5 bcm capacity through TurkStream this year as Bulgaria was yet to fully complete the Balkan pipeline, said Thierry Bros of Harvard University's Davis Centre. 
Putin last month Bulgaria for falling behind on the construction. 
However, Russia's de-facto gas export monopoly Gazprom started sending about 3 bcm of gas to Bulgaria via TurkStream on January 1, replacing the land route passing through Ukraine and Romania.
Nikos Tsafos, an analyst at the Centre for Strategic and International Studies in the US, said Turkey would not be able to exploit its role as a transit state for Russian gas to southern Europe because Gazprom would soon have numerous possible export routes. 
"If Turkey wanted to play politics with this and try to get clever, Russia will switch more gas to Ukraine. Russia having options means no particular route can push too hard," he said. 
Turkey already imports 16 bcm from Gazprom annually through the Blue Stream pipeline under the Black Sea, which opened in 2003.
Meanwhile, Gazprom faces competition. Israel, Egypt and Cyprus are hoping to export eastern Mediterranean gas to Europe. 
And Azerbaijan's Trans-Adriatic Pipeline is due to launch this year carrying gas from the Caspian Sea across Turkey to Greece, Albania and Italy. The pipeline's 10 bcm capacity is due to double in a few years.
Greece is laying a pipeline to Bulgaria to export Azerbaijan's gas and offer an alternative to Russian supplies. 
Although Bulgaria has imported nearly all of its gas from Russia, last year it received its first shipments of liquefied natural gas (LNG) from the USA via a Greek terminal. 
Donald Trump in November discussed more LNG exports with Borissov during talks at the White House.
TurkStream was completed with little controversy. Picture credit: YouTube 
Related