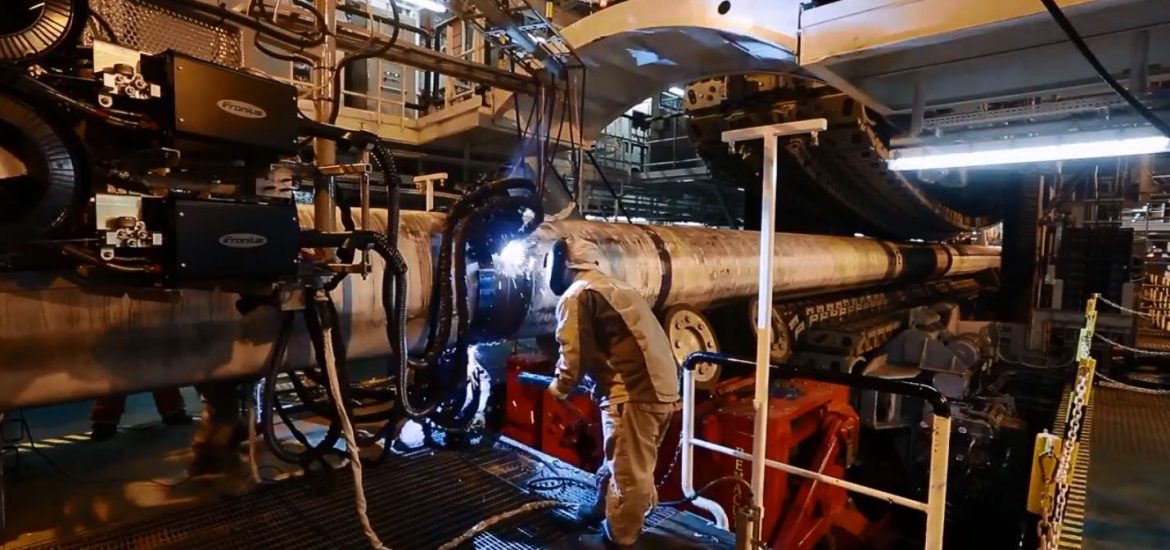 Two US senators reportedly plan to introduce a bill to target the Gazprom's Nord Stream 2 gas pipeline linking Russia to Germany.
Texas Republican Ted Cruz and New Hampshire Democrat Jeanne Shaheen, both on the Senate Foreign Relations Committee, have drafted measures to restrict Russian gas exports.
Donald Trump has criticised the Vyborg to Lubmi project and called for the EU to diversify its energy supply sources by buying US liquefied natural gas.
Opponents warn it could destabilise Ukraine as it wages war against Russian-backed separatists in the east of the country. Ukrainian relies heavily for revenue on transit fees for Russian gas going into Europe through its Soviet-era pipeline network.
The legislation would target shipping that has been installing the Baltic pipeline and would deny US visas to bosses from the firms linked to the vessels.
The bill takes aim at the vessels used to lay the pipeline, which involves technological know-how that western energy firms have but that Russia lacks. "That's one of the few areas where essentially Gazprom lacks that technical expertise and technology in order to build the pipeline projects," said Agnia Grigas at the Atlantic Council, a Washington-based think tank.
Allseas' Pioneering Spirit has been working on the project. The giant vessel can accommodate 571 people, is the size of six Boeing 747s and is purportedly able to lift 2.5 Eiffel Towers at once.
The firm said it was capable of laying one pipe every eight minutes and almost 6km per day.
The proposed bill would block transactions in US-based property or interests belonging to those involved and penalise firms providing Nord Stream insurance.
A Republican source said parts of the bill were modelled on previous US efforts to target Iranian oil exports.
Uniper, Engie, Royal Dutch Shell, OMV and Wintershall are working with Gazprom, Russia's de-facto gas export monopoly, to finance half of the €11-billion project.
Trump says the pipeline gives Russia too much influence over Europe's largest economy.
"If you look at it, Germany is a captive of Russia, because they supply, they got rid of their coal plants, got rid of their nuclear, they're getting so much of the oil and gas from Russia," Trump told Nato last July. "I think it's something Nato has to look at."
Germany is due to start closing its coal plants and all its nuclear operations by 2022. Coal and nuclear sources currently generate half of Germany's electricity.
Gazprom has invested heavily in the project. Picture credit: YouTube
Related