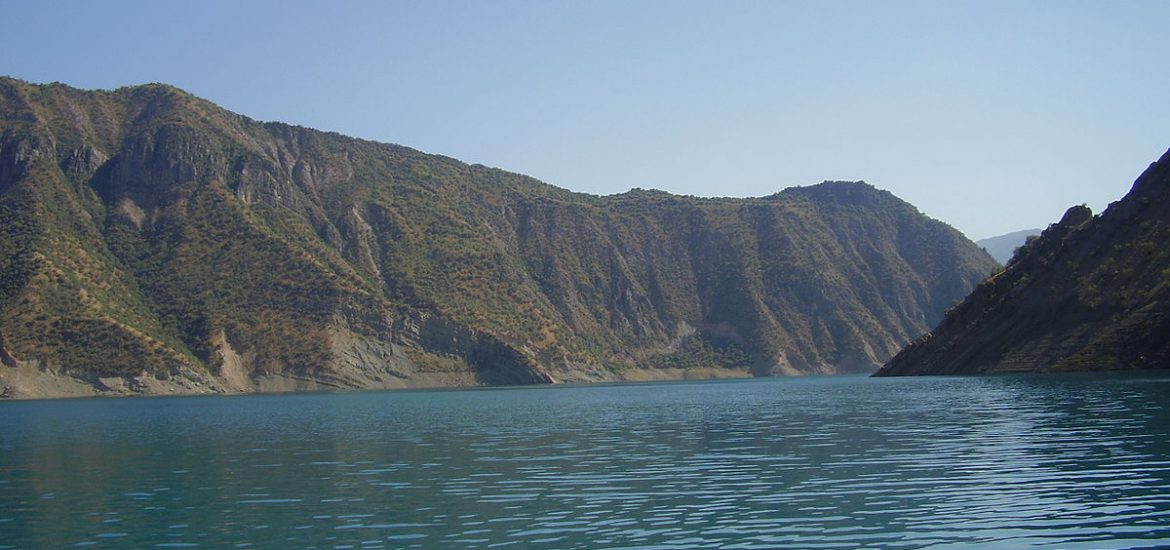 Tajikistan's president, Emomali Rahmon, has visited Uzbekistan for talks seen as an important step towards mending the bilateral relationship and planning hydropower projects.
Uzbek President Shavkat Mirziyoev purportedly wanted Rahmon's visit "to be historic", stressing that they "had managed in a short time to resolve issues that had been topical for many years".
The countries intended to jointly build two hydropower plants, Mirziyoev said after talks.
He added that dams with a capacity of more than 320 megawatts would be constructed on the River Zarafshan.
The Zarafshan, also known as Sughd Durya, starts from Pamirs in Tajikistan, and supplies Samarkand and Bukhara and then empties into the Karakul desert.
They did not say if the dams would disrupt water supplies to the two key Uzbek Silk Road tourist attractions.
Mirziyoev said an intergovernmental commission between Uzbekistan and Tajikistan would study for the dams while Rahmon added that both countries would use the electricity to boost economic growth.
The Uzbek president also said they discussed the use of fresh water from Lake Sarez in Tajikistan.
"I think that the project of the hydrotechnical construction will be a very serious issue within our regional cooperation," Mirziyoev told the media.
Rahmon said they talked about the use of 17 billion cubic metres of fresh water.
"I have many times said and will say once again that we will never leave our neighbours without water," Rahmon said, according to state-controlled sources.
Dushanbe has previously accused Tashkent of blocking train tracks and roads and Uzbekistan opposed the construction of the Rogun dam (pictured) in Tajikistan, saying it would threaten agricultural land. In 2001 Uzbekistan introduced a visa requirement, followed by Tajikistan with reciprocal measures.
Mirziyoev visited the Tajik capital Dushanbe in March, telling the media that trip "restored ties between our nations and boosted the development of bilateral cooperation".
His current visit to Tashkent is the first by a Tajik leader since 1998.
Uzbekistan's role in Tajikistan's brutal 1992 to 1997 civil war and the use of Tajik land by the Islamic Movement of Uzbekistan (IMU) in the late 1990s damaged bilateral relations.
Mirziyoev became president after the death of his predecessor Islam Karimov in late 2016 and has made establishing better relations with Uzbekistan's post-Soviet neighbours a priority.
During Karimov's 27 years of tyrannical rule in Central Asia's most populous state, its relations with Tajikistan, Kyrgyzstan, Kazakhstan and Turkmenistan were hampered by disputes over transit routes, border security and water resources among other issues.
But flights between Dushanbe and Tashkent have now resumed, 10 border checkpoints have reopened and meetings of the commission for border delimitation have been held.
Bilateral trade increased by 20 per cent and totalled US$240 million last year with a target of US$500 million by 2020.
The Rogun dam in Tajikistan. Picture credit: Wikimedia
Related